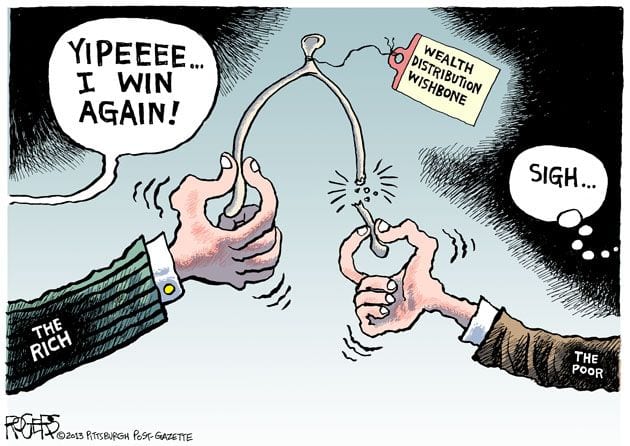 Wall Street Pushes a Twist on the Crisis-Era Mortgage; the new liar loans
These mortgages, which are given to borrowers that can't fully document their income, helped fuel a tidal wave of defaults during the housing crisis and subsequently fell out of favor. Now, big money managers including Neuberger Berman, Pacific Investment Management Co. and an affiliate of Blackstone Group LP are lobbying lenders to make more of these "Alt-A" loans—or even buying loan-origination companies to control more of the supply themselves—according to people familiar with the matter.
https://www.youtube.com/watch?v=B2BUIZ86fjw
Years of easy-money policies by central banks and ultralow interest rates are pushing investors to seek out riskier assets with higher yields, such as these Alt-A loans. Many of these loans come with interest rates as high as 8%, compared with an average of about 3.8% for a typical 30-year fixed-rate mortgage. While such relatively high rates for Alt-A loans are attractive to investors, they have proved prohibitive to many would-be borrowers. Full Story
Without repealing Dodd-Frank, a variation of the "liar loans" programs are making a comeback; one can only imagine how this market will explode once they make it even easier to get such loans.  Investment houses will buy up loan origination companies with cheap money as they seek new ways to make money in an extremely low rate environment which are set to turn negative in the years to come.   When you are a big corporation, and you have access to cheap money, all sorts of mischievous thoughts are likely to occur, and mischief usually pays much better than honesty and hard work.  Hence, expect a lot of mischief from Wall Street in the years to come.
Other Stories of Interest
Real Polls illustrate Trump Polling at two-thirds; Hillarys support is fabricated (Oct 15)
Greenspan favours repealing Dodd-Frank Bank Law Repealed (Oct 15)
Wikileaks Timeline of Hillary's lies-Illustrates Media lying through its teeth (Oct 15)
Most Damning Clinton Wikileaks Emails Released Show Disdain for Americans (Oct 12)
Erdogan releases 5 suspects sentenced to life in prison for Killing Christians immediately  (Oct 12)
Radical Erdogan Builds 9000 Mosques & Bans Christian Liturgy (Oct 11)
Illegally boost earnings via unethical Share buybacks- Wall Street's new game  (Oct 6)
China Embraces Putin & Slaps Obama-Putin gets red carpet-Obama gets nothing (Oct 6)
Oil wars will destroy Saudi Arabia & Russia & China dominate (sept 20)
Get ready for massive Rally as Congress supports and bails out thieves, not the common people (Sept 19)