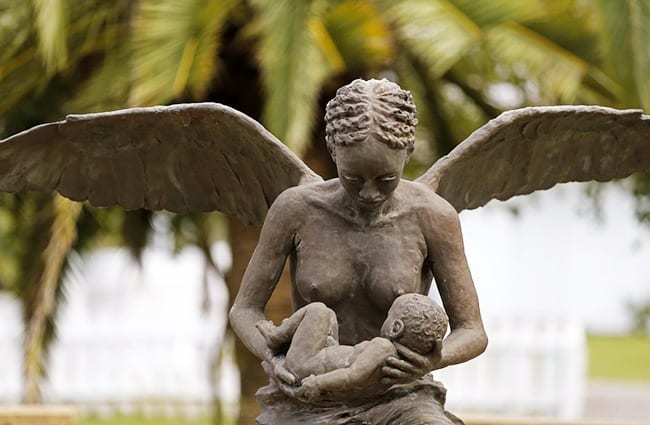 Editor: Johnathan Meyers | Tactical Investor
One of the main reasons we cover such a broad range of topics is because the masses are being systematically brainwashed to see what they are being directed to see. You can only solve the problem if you understand the problem; if you do not, you will either never solve it or continue trending on the path of stupidity forever. To become a good investor, you need to see the full picture and not the snippets that the mass media conveniently and almost gleefully is willing to provide.  Mass psychology states that it is imperative to acknowledge the forest while looking at the tree. In other words, emotions drive the markets, and you need to focus on what emotions Mass Media is trying to stir up to spot the next significant trend. With that in mind, we think you might find the following article to of interest:
Many stocks are trending upwards while key technical indicators move from the overbought to the oversold ranges. If this took place on the daily charts it could be ignored, but, these developments are taking place in the slow-moving monthly charts, and it suggests that a new trend might be about to take hold. Then you have stocks that trend endlessly in the overbought ranges with no sign of letting up, but the stock continues to trend higher and higher. If this trend takes hold, then a plethora of technical analysts will face the ultimate challenge: "Adapt or die". Stock market Insanity Trend is Gathering Momentum
The difference between the trans-Saharan slave trade/transatlantic slave trade which was abolished more than 200 years ago and the present day slavery is that while those involved in the former were forcefully sold out because they were war victims having been captured and sold as spoils of war, but the modern day slavery especially the ones taking place through Libya to Europe is made up of people who willingly walked themselves into it out of greed or inordinate ambition to get rich quick.
Onuwa Sunday, 27 years old, an indigene of Edo State from Orhiomwon Local Government Area, had no problem with his physique. But today, his right ankle was amputated after he was hit by a rocket in a camp in Libya. Today, he limped on his left leg to the reception of the hotel where officials of the task force on human trafficking received him and others in a hall where they were profiled and documented.
Beauty Okoro, was among the 168 girls deported out of which 20 of them came back with pregnancy. Okoro said she traveled July 4th last year because her sponsor told her that within one week, she will be in Italy. But this turned out to be a ruse.
Full StoryThe shocking tales of the returnees encapsulates suffering, prostitution, drugs, and slavery in Libya are endless as they recounted gruesome ordeal of how unlucky illegal migrants are sold into slavery and prostitution by their traffickers while others are killed in their attempt to cross the desert to Libya.
Other Stories of Interest
Is this the end for Bitcoin or is this a buying opportunity? (Jan 24)
Stock Market Insanity Trend is Gathering Momentum   (Jan 10)
Is value investing Dead (Jan 9)
Irrational markets and Foolish Investor: perfect recipe for disaster   (Jan 5)
Stock market Crash Myths and Realities (Jan 3)
Bull-Bear Markets & Arrogance (Jan 1)
2017
Will The Stock Market Crash In 2018 (Dec 11)
Has US Dollar Finally Hit Bottom    (Dec 6)
BitCoin Has Done What Precious Metals Never Could  (Dec 4)
Experts Making Stock Market Crash Forecasts usually know nothing  (Nov 17)
1987 stock market crash anniversary discussions- nothing but rubbish (Oct 24)