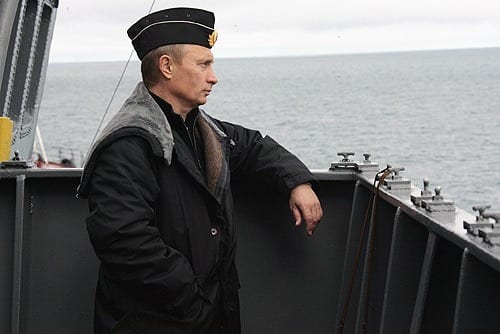 Editor: Vladimir Bajic | Tactical Investor
[color-box color="red"]
Regarding today's news, the average person is inundated with unnecessary junk. On any given day you will find experts telling you why the markets are destined to soar and or crash.  News outlets are desperate for eyeballs, so they are going out of their way to make titles bombastic, and or offering multiple scenarios so that when one of them comes to pass, they can proudly state we told you so.
The problem is that in most cases the information used to back these scenarios is on par with toilet paper.  On any given day you will find several compelling arguments that call for this market to crash or for this market to soar to the moon. Which one are you supposed to believe, especially when they appear almost simultaneously?  Spend some time on Yahoo or any other major finance site and you will see the common theme is bombastic titles trying to get the reader to click and read the article.  
False Information, Mass Psychology & this Hated Stock Market Bull [/color-box]
https://www.youtube.com/watch?v=RHinrR8qB0k
Other Stories of Interest:
Despite Investor Angst Most hated stock market keeps trending higher (July 30)
False Information, Mass Psychology & this Hated Stock Market Bull (July 29)
Zero Percent Mortgage Debuts setting next stage for Stock Market Bull  (July 27)
Long Term Stock Market Bears Always Lose  (July 27)
Information overkill & trading markets utilising Mass Psychology  (July 27)
Simple Common Sense Fix Ends Student Debt Problem (July 27)
Tactical Investor Anxiety Index; Best Market Sentiment Gauge  (July 26)
Brexit Hidden Theme Continuation of Currency War Game (July 26)
Stock Market Bears Smashed Jan & Feb 2016 as Predicted (July 25)
Another reason this bull market will not buckle soon (July 22)
Americans favour Coffee over Financial Freedom (July 13)
What Economic Recovery; 62% of Americans don't even have 1000 in savings (July 12)
Why everyone should own some Gold & Silver Bullion  (June 12)
1st World Corporate America & Third World Regular America (27 May)