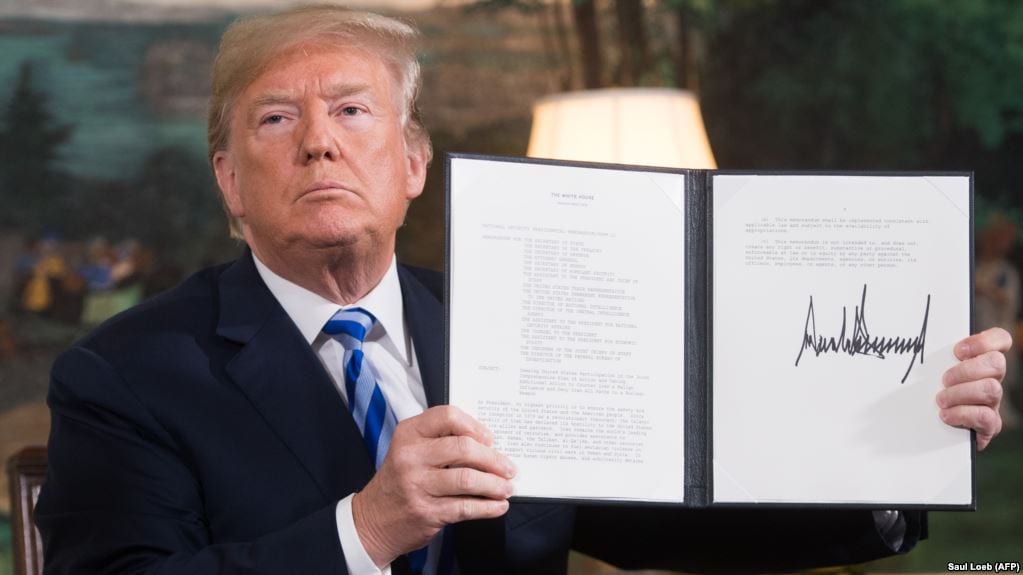 US Sanctions Iran
At 11:59 p.m. Sunday, the Trump administration reimposed sanctions on Iran that had been lifted while the United States was a party to the Joint Comprehensive Plan of Action, better known as the Iran nuclear deal.
Some of the sanctions lifted under the deal were put back in place in August, three months after Trump announced that he was pulling the US out of the accord. Monday's long-awaited reimposition, however, is arguably more significant, because the sanctions included will hit countries and companies for importing Iranian crude oil. An increase in oil revenue has been a clear argument in Tehran for Iran staying in the nuclear deal, and the other signatories of the JCPOA — in particular the United Kingdom, France, Germany, and the European Union — have been trying to make sure that stayed the case.
The Trump administration's move is a serious impediment to that goal. While eight entities — as of Sunday night, it had not been specified whether they were all countries or nations — are temporarily exempted, either because they were in the process of reducing Iranian oil imports to zero or had already significantly reduced imports, the European Union is not among them. Japan, South Korea, India, China, Taiwan, and Turkey all got waivers, as did Italy and Greece.
A joint statement from the foreign and finance ministers of the United Kingdom, France, and Germany, and EU foreign policy chief High Representative Federica Mogherini said that the countries "deeply regret" the newly reimposed sanctions. Full Story
Other stories of interest