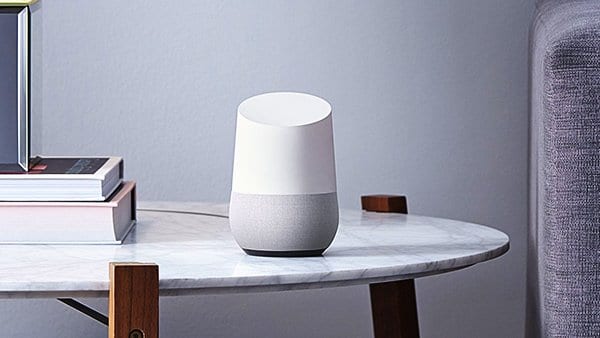 Editor: Vladimir Bajic | Tactical Investor
22 Million Amazon Echo Sales in 2017, 66 Million US Households 2022
A new Forrester smart speaker forecast predicts 66.3 million US households will have a device by 2022. The report also estimates that 26.7 million households will own smart home devices other than smart speakers. The numbers suggest a US household penetration of 51% and 21% for smart speakers and smart home device users respectively. Given multiple people share households, the forecast suggests a smart speaker consumer reach of 172.4 million US consumers in 2022. Full Story
56 Million Smart Speaker Sales in 2018 Says Canalys
Research Firm Canalys is predicting 56.3 million smart speaker sales in 2018 worldwide. That will be up from an estimated 33 million units shipped in 2017. U.S. smart speaker sales in 2018 are expected to account for 68.2% of the total while purchases in China will be the next largest market at 7.8%.
Smart speaker uptake has grown faster than any other consumer technology we've recently encountered, such as AR, VR or even wearables. While 2017 has been a banner year for smart speakers in terms of hardware sales, especially for Google and Amazon, smart speakers in 2018 will move beyond hardware, with strategic attempts to monetize the growing installed base in the US and beyond. The possibilities to do this are endless, be it discreet advertising, content subscription bundles, premium services or enterprise solutions. The technology is still in transition, and increased investments from multiple players of the ecosystem will fuel growth.

"Despite tasting success in the US and Western Europe, China will continue to elude the two smart speaker giants, Amazon and Google. The restrictions on their services will catalyze a healthy local market where vendors, such as Alibaba, JD.com and Xiaomi, have already launched smart speakers to test the waters.  Full Story
Amazon Echo Device Sales On Fire  
VoiceLabs is the most widely used voice analytics platform for Amazon Alexa, and is the voice analytics launch partner for Actions on Google. VoiceLabs has a unique vantage point on the adoption of the Amazon Echo and Google Home. The number of consumers on VoiceLabs' platform grew 1,500% from November to December, and crossed the one million Echo consumer mark in January.
In 2017, VoiceLabs predicts there will be 24.5 million devices shipped, leading to a total footprint of 33 million voice-first devices in circulation.
The 2017 Voice Report dives into each component of the Voice-First Stack: Full Story
Echo dot vs Google Home
Is Amazon's echo spying on you?
Other Articles of Interest
Stock Market bull will go ballistic under Trump Administration (Dec 8)
Religious wars being used as pretext to destroy currencies on Global basis (Dec 7)
Central Banks Prime Directive-Rob the Poor to Pay the Rich   (Dec 5)
Brexit on Steroids-Trump Wins Triggers Massive Stock Market Rally  (Nov 29)
Unaffordable Obamacre-50 percent cannot afford over 100 per month (Nov 19)
China factory activity at 22-month high & High Tensions in Libya (Nov 15)
Sofia the Humanoid Robot That Looks and Talks Like a Human (Nov 12)
CNBC Tears Down Elon Musk's Snarky Response To A Coal CEO (Oct 21)
Freedom & Independence-almost extinct & forgotten concepts  (Sept 23)