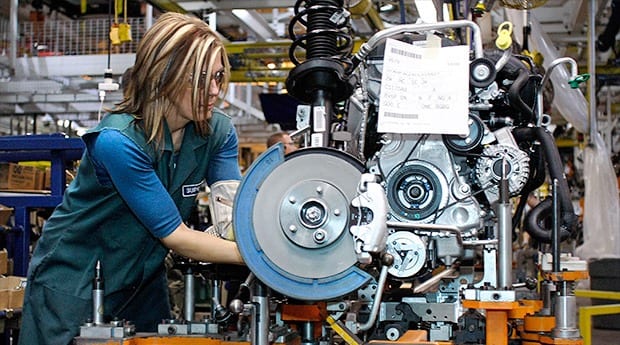 Editor: Johnathan Meyers | Tactical Investor
Voters Grow Impatient for Manufacturing Jobs
With legions out of work, Republicans across the critical battleground states are trying to lay blame for the economic wreckage of the coronavirus outbreak on Democratic governors, ramping up a political strategy that is likely to shape the debate in the run-up to the presidential election.
In Wisconsin, Michigan and Pennsylvania — all three swing states with Democrats in charge — state Republican lawmakers, after an initial detente, have grown fiercely critical of the stay-at-home orders or business shutdowns imposed by governors to limit the spread of the coronavirus, casting them as the work of overzealous, nanny-state Democrats.
In Wisconsin and Pennsylvania, GOP legislators have gone so far as to try to strip the Democratic governors of the power to enforce the restrictions on businesses.
Stay-at-home orders have been imposed by Republican and Democratic governors alike, acting on the advice of state and federal health officials and guidance from President Donald Trump. Full Story
Voters Grow Impatient for Manufacturing Jobs and nothing will change until this issue is addressed or these individuals are provided with new job options via re-training
Other articles of Interest
Did the Fed Screw up in raising rates; is inflation even an issue  (Aug 10)
Electric Car Threat To Big Oil Wildly Overstated? (July 28)
1987 stock market crash: could it happen again? (July 13)
Dow Could Trade to 30K But not before This Happens  (July 11)
Fake news & Weak Economy Can't Stop Stock Market Bull  (July 6)