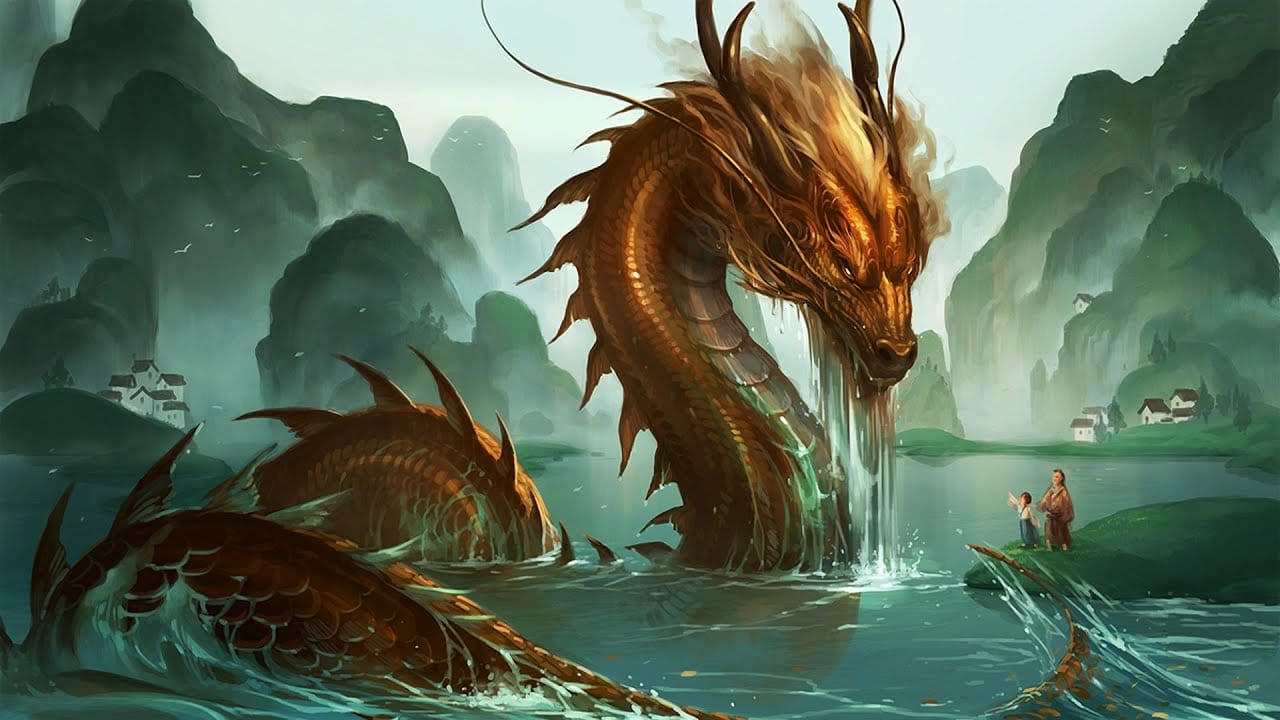 Updated May 2023
 China Stock Market Today: An Overview of the Dynamic Landscape
Today's China stock market is a vibrant and ever-evolving landscape attracting worldwide investors. China has emerged as a global economic powerhouse with its rapid economic growth, technological advancements, and government reforms. In this overview, we will delve into the key factors that shape the China stock market, explore its current trends, and highlight the opportunities and challenges it presents to investors.
 Economic Growth and Market Potential
China's remarkable economic growth over the past few decades has been a driving force behind the development of its stock market. As the world's second-largest economy, China offers immense market potential for domestic and international investors. The country's expanding middle class, rising disposable incomes, and increasing consumer spending contribute to the growth of various sectors, creating opportunities for investors to tap into a diverse range of industries.
Government Reforms and Market Liberalization
China has implemented significant reforms to open up its stock market to foreign investors, signalling its commitment to market liberalization. Initiatives such as the Shanghai-Hong Kong Stock Connect and the Shenzhen-Hong Kong Stock Connect have facilitated cross-border investment, allowing international investors to access Chinese stocks more easily. These reforms have increased market liquidity and enhanced transparency and regulatory oversight, instilling confidence in the market.
Technological Advancements and Innovation
China's rapid technological advancements have played a pivotal role in shaping its stock market. The country is a global leader in areas such as e-commerce, fintech, artificial intelligence, and renewable energy. Chinese tech giants, such as Alibaba, Tencent, and Baidu, have become household names and have contributed significantly to the stock market's growth. Investors keen on capitalizing on the potential of technological innovation find ample opportunities in China's stock market.
Market Volatility and Risk Management
While the China stock market offers immense potential, it has challenges. Market volatility is a characteristic feature influenced by global economic conditions, government policies, and geopolitical tensions. Investors need to adopt robust risk management strategies and stay informed about market trends and developments to navigate inherent volatility effectively.
Investor Opportunities and Long-Term Outlook
Despite the challenges, the China stock market presents numerous opportunities for investors. The country's focus on sustainable development, infrastructure projects, and domestic consumption provides a solid foundation for long-term growth. The government's commitment to innovation and technological advancement also positions China as a hub for emerging industries. Investors with a long-term perspective can benefit from the potential rewards the China stock market offers.
China Stock Market Today News: A Historical Look
If you look at FXI, it has had a nice run since Oct 2013 (in fact, we recommended this play to individuals willing to invest for the long haul).  It traded as high as 42 before pulling back.  The 40-42 range is a zone of pretty strong resistance, so this pullback is to be expected. 
The next leg up should propel it past this point, and once former resistance becomes support, one can expect the Chinese markets to take off. When FXI closes above 42 on a monthly basis, it should easily be in a position to test the 50-54 ranges before running into any resistance. We fully expect FXI to trade to new all-time highs eventually, and once the current all-time is taken out, the path for a move to the 140-plus range will be in place.   Market Update Sept 30, 2014
FXI is currently undergoing a healthy correction, and upon examination of a long-term chart, the current price is truly undervalued. If the price drops below $37 every week, we can expect a test of the 34 ranges, which would present an excellent long-term entry point. Additionally, many Russian stocks such as VIP and MBT are trading at tantalizing levels from a long-term perspective, but investors should have a minimum 2-3 year timeline. We are currently waiting for these stocks to stabilize before issuing new entry points and are closely monitoring FXI, VIP, MBT, and other potential investment opportunities.
Recommended Read: Retirement Anxiety: How Boomers Navigate a World of Pain
China Stock Market Today Update
The Shanghai Index has experienced a notable rally from its recent lows and is currently attempting to establish a level of support in the 3400 range. However, our analysis suggests that there is still a lack of widespread concern among investors, which leads us to believe that a test of the 2500-2700 range is likely. In the event that the 3400 level is breached on a weekly basis, we believe that a test of the 2700 range will be an inevitable outcome. Nevertheless, from a long-term perspective, we view any level below 3000 as an attractive entry point for investors.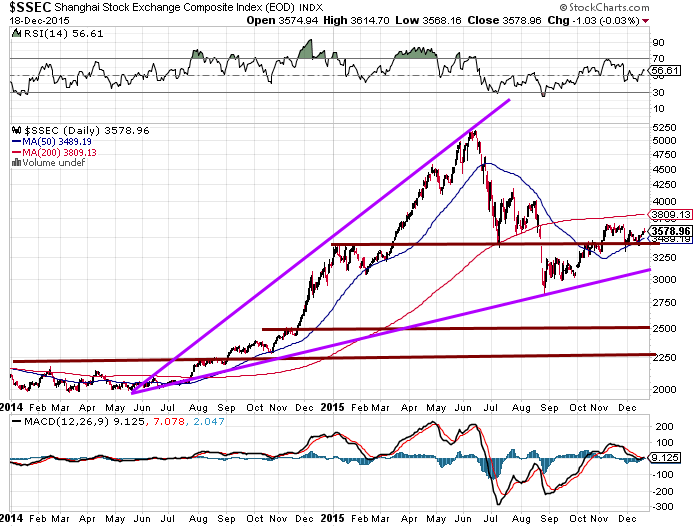 At this juncture, the discerning investor should compile a roster of equities they desire to acquire. This action will ensure that when the optimal opportunity presents itself, one is prepared to take advantage of it promptly.
We are currently creating such a list, and the moment our trend indicator generates a buy signal, we shall be primed for action. Our aforementioned trend indicator was instrumental in guiding our entry into the market between late 2013 and 2014 and our exit near the apex in June. Although we did not precisely time the peak, we were not compelled to do so based on our entry points. Endeavouring to pinpoint the precise peak or trough is a futile endeavour.
China Stock Market News Today: Update Aug 2019

The Chinese markets traded to new lows and now appear to have put in a lower high, which is generally not a positive development. A lower high indicates that the markets sense that conditions will not improve soon. They appear to be pricing in an escalation in this trade war. You can tell if a country is winning or losing a war is to look at the nation's Stock Market. The Dow is almost trading 50% higher since Trump took office, while the Shanghai composite is now in negative territory.
Until this conflict is resolved, China will be on the receiving end of the stick. It would be in their best interests to resolve this conflict as soon as possible instead of trying to delay the inevitable. If 39 is breached every month (above chart), then FXI and, by default, the Shanghai Composite index will be on course to put in a series of new lows.
China Stock Market Today News: Random Thoughts
The Chinese economy thrives on three key drivers: exports, investments, and consumption. Consequently, if the tensions between China and the United States continue to escalate, the growth of China's economy will be significantly impacted, potentially surpassing the negative effects experienced by the United States. The repercussions of this damage will extend far beyond what is suggested by the trade data alone.
Moreover, the trade war between the two nations will lead to the restructuring the well-established global supply chain, which has been instrumental in China's economic success. China has prospered as the world's manufacturing hub for the past four decades. However, a prolonged trade war will compel foreign companies to diversify their investment destinations and explore alternative countries such as Vietnam, Malaysia, Indonesia, and Mexico. These countries will emerge as safer havens for production lines, enabling firms to circumvent the increased costs resulting from the trade war.
This shift in the global supply chain will have significant implications for China's economy. The country's manufacturing sector, which has been a major contributor to its economic growth, may experience a decline as foreign companies seek more favourable investment environments. This could lead to reduced job opportunities and a slowdown in China's overall economic development.
China's government has been actively implementing measures to boost domestic consumption and reduce reliance on exports to mitigate the potential negative impacts. China aims to reduce its vulnerability to external factors, such as trade tensions, by encouraging domestic spending and fostering a consumer-driven economy. Additionally, the government is actively promoting innovation and technological advancements to enhance the country's competitiveness in emerging industries.
China Stock Market Today News: Forbes Claims
Verily, the recent apprehension of Huawei CFO Meng Wanzhou in Canada for violating U.S. sanctions law, followed by the dismissal of Huawei sales executive Wang Weijing in Poland last week, doth reveal that China may, indeed, play the part of a scoundrel, as Washington doth suspect. The Poland tale hath its roots in allegations of espionage, as Wang did supposedly seek trade secrets from the government.
These unflattering headlines doth showcase how Chinese technology companies may have attained their positions of power by way of imitating foreign technologies through joint venture agreements or through nefarious acts such as intellectual property theft and corporate spying. Huawei, a leading private technology firm in China, is a rival of the likes of Cisco Systems on a global scale.
At the outset of the trade war, China did reckon that it might garner the support of the European Union, as they, too, did hold a certain enmity toward President Trump. However, China failed in its bid to win over the EU, and the Shanghai Composite has since taken a tumble of roughly 30% over the past year. Only Turkey doth fare worse in the world of finance.
"China must take a more assertive approach to stabilize its economic growth," saith the economists of Nomura, led by Ting Lu of Hong Kong, in a note published this morn. Nomura doth anticipate a worsening of China's growth over the next half-year.  Full Story
Originally Published May 25 2015, updated May 2023
Random Rhyme: Land Of Chaos
In a land of chaos, oh what a mess, Where troubles and mishaps find redress. With bumbling steps, I dance through the day, Tripping over life in a comical way.
I jest with the moon, who's always half-baked, And converse with clouds, who love to rain mistakes. Misery and laughter, like twins in a fight, A dance of darkness and joy in the night.
But lo and behold, an unexpected twist, A pickle in a pickle, a paradoxical fist. With saucy words and a tongue so slick, I tickle life's funny bone with a satirical kick.
Nature's my playground, where whimsy takes flight, And dirty jokes bloom in the pale moonlight. I'm the comedian of chaos, the jester of glee, Where laughter is medicine, and life's a wild spree
My furry little monkey friend,
With your tail that never ends,
You climb up on my knee,
And look at me so gleefully.
Other Articles of Interest
Two key Market Indicators rendered useless (April 20)
Not Time To Short The Markets Yet As the Long-Term Trend Still Intact (Oct 24)
Dollar Bull Still In-Play  (Oct 24)
Market Trend is up and all pullbacks are buying opportunities (Oct 2)
Gold Approaching Critical Juncture (Sept 30)
Copper at make or break point  (Sept 27)
China; A Great Time To Buy