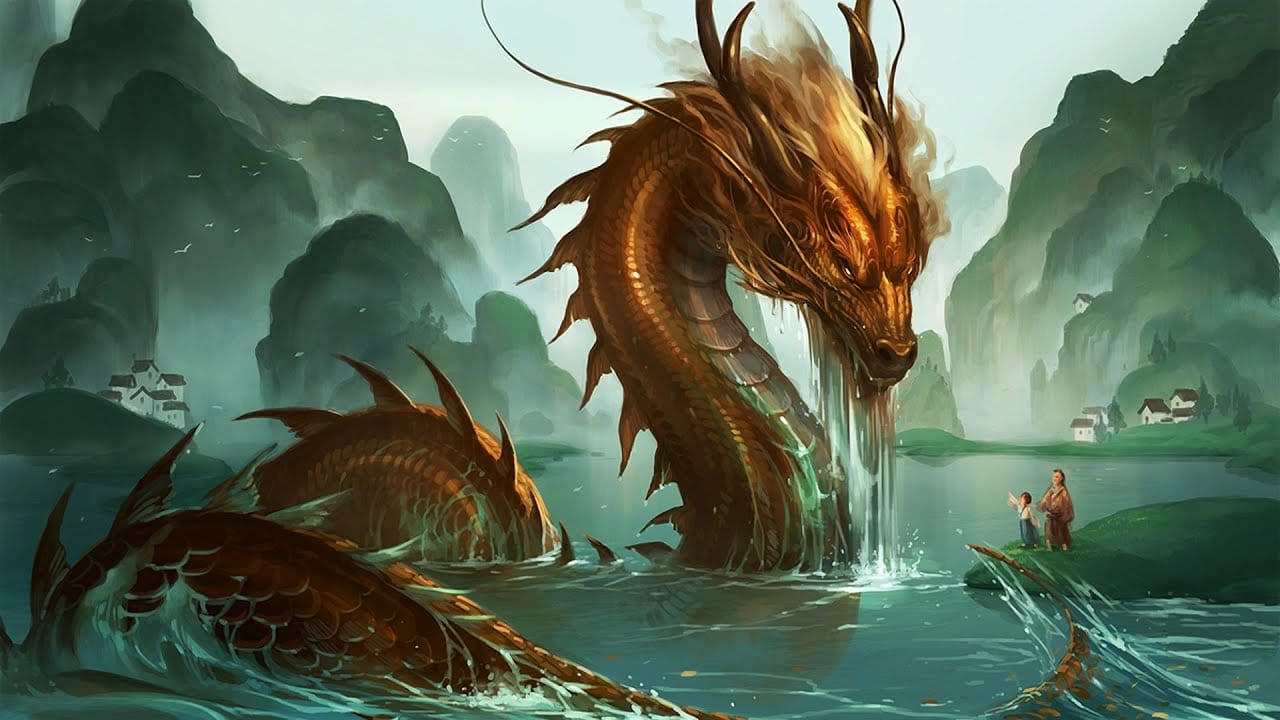 Updated on Aug 2019
China Stock Market Today
If you look at FXI, it has had a nice run since Oct 2013 (in fact, we recommended this play to individuals who were willing to invest for the long haul).  It traded as high as 42 before pulling back.  The 40-42 range is a zone of pretty strong resistance so this pullback is to be expected.  The next leg up should propel it past this point and once former resistance becomes support, one can expect the Chinese markets to really take off. When FXI closes above 42 on a monthly basis, it should easily be in a position to test the 50-54 ranges before running into any resistance. We fully expect FXI to eventually trade to new all-time highs and once the current all-time is taken out, the path for a move to the 140 plus ranges will be in place.   Market Update Sept 30, 2014
FXI is currently experiencing a healthy pullback and if you look at a long term chart, the current price is truly low.   If $37 is taken out on a weekly basis, then a test of the 34 ranges can be expected; this would make for a splendid long term entry point.  Many Russian stocks such VIP, MBT, etc are trading at mouth-watering levels from a long term perspective; minimum 2-3 year timeline is needed.  We are currently waiting for the stock to stabilise before issuing new entry points. We are also looking closely at   VIP, MBT, FXI, etc.
China Stock Market Today Update  Jan 2016
The Shanghai Index has rallied sharply from its lows and is attempting to find support in the 3400 ranges. However, there is still not enough fear in the air and as a result, we feel that a test of the 2500-2700 ranges is likely.  If 3400 is taken out on a weekly basis, then a test of the 2700 ranges will be inevitable. From a long-term perspective, any level below 3000 makes for a good entry point.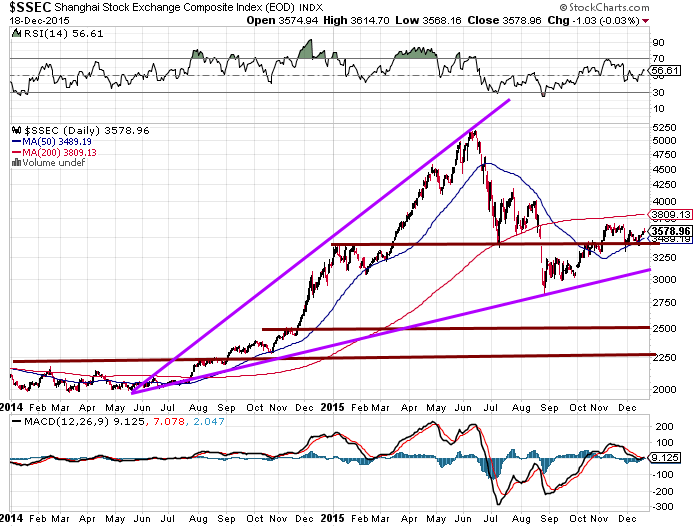 At this stage of the game, the astute investor would start compiling a list of stocks that he/she wants to get into, so when the opportunity arises, you will be ready to jump in.  We are currently creating a list of stocks and as soon as our trend indicator generates a buy signal we will be prepared to jump in.  This is the same trend indicator that had us get into the market from late 2013 to 2014 and out close to the top in June. We did not get out at the exact top, but based on our entry points we did not need to.  Trying to time the exact top or bottom is an exercise in futility.
China Update Aug 2019
The Chinese markets traded to new lows and now they appear to have put in a lower high and this is generally not a positive development. A lower high indicates that the markets are sensing that conditions are not going to improve in the near term. In fact, they appear to be pricing in an escalation in this trade war.  The way you can tell if a country is winning or losing the war is to look at the nation's Stock Market.  The Dow is almost trading 50% higher since Trump took office, while the Shanghai composite is now in negative territory.
Until this conflict is resolved China is going to be on the receiving end of the stick. It would be in their best interests to resolve this conflict as soon as possible instead of trying to delay the inevitable.  If  39  is breached on a monthly basis (above chart), then FXI and by default, the Shanghai composite index will be on course to put in a series of new lows.
Random Thoughts  From Other Experts on The Current Trade War
Exports, investments and consumption are the three engines of the Chinese economy. Consequently, in the medium-to-long term, if tensions continue, China's growth is likely be hit much harder than that of the US, far beyond the scale indicated by these trade data.
Third, one consequence of the trade war will be the restructuring of the well-established global supply chain, which has served China's best interests. China's economic boom in the past four decades has been built on its role as the world's manufacturing hub. A lasting trade war will force foreign companies to diversify or shift supply away from China and to relocate their production lines to safer countries like Vietnam, Malaysia, Indonesia and Mexico, in an effort to bypass increased costs. Full Story
Forbes Claims China Is Losing The Trade
The arrest of Huawei CFO Meng Wanzhou in Canada last month for breaking U.S. sanctions law, followed by the firing of Huawei sales executive Wang Weijing in Poland last week shows China can be a bad actor, exactly as Washington believes. The Poland story centres around spying allegations, where Wang allegedly sought trade secrets from the government. Huawei's latest bad headlines show how China tech companies may have risen to prominence by copying foreign technologies in joint venture deals or through white-collar criminal actions such as intellectual property theft and corporate espionage. Huawei is one of China's most important, private tech firms. It rivals Cisco Systems worldwide.
Early in the trade war, China thought it get the Europeans as allies. They hate Trump, too. China failed to woo the EU. The Shanghai Composite is down around 30% in the last 12 months. Only Turkey is doing worse.
"China needs to take more aggressive measures to stabilize growth," Nomura economists led by Ting Lu in Hong Kong wrote in a note this morning. Nomura expects China growth to worsen over the next six months. Full Story
Other Articles of Interest
Two key Market Indicators rendered useless (April 20)
Not Time To Short The Markets Yet As Long-Term Trend Still Intact (Oct 24)
Dollar Bull Still In-Play  (Oct 24)
Market Trend is up and all pullbacks are buying opportunities (Oct 2)
Gold Approaching Critical Juncture (Sept 30)
Copper at make or break point  (Sept 27)
China; A Great Time To Buy