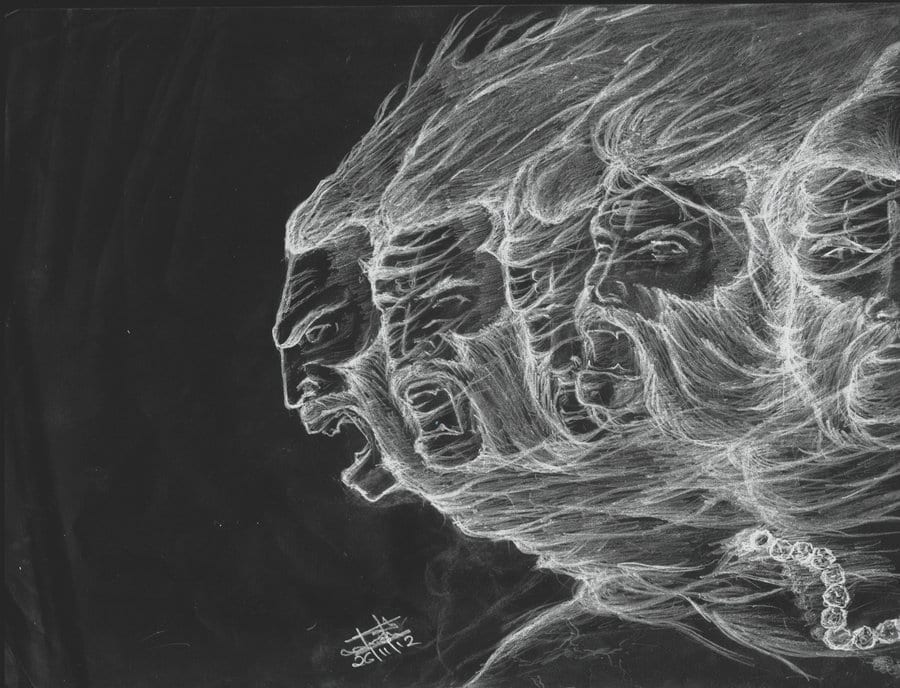 Wherever appropriate we will make comments below the stories. Our comments will be highlighted in blue.  China and Russia are joining forces to openly challenge US hegemony. A new world order is in the makings; one that does not have the USA in the number one position.
China is stockpiling vast quantities of cheap oil and why not; it's the smart thing to do
The world's biggest energy consumer is socking away inexpensive oil for a rainy day. Reuters analysts estimate that Chinese imports of crude oil rose 10%, to more than 31 million tonnes (32 million tons), last month, even as its economic growth flagged. That suggests China added as much as 124 million barrels to its strategic reserves last year, roughly double the previous year's total.
"Judging from their economic figures, we expected that crude imports would not increase," Daniel Ang, an analyst at Phillip Futures, told Reuters, adding that China may be close to filling its stockpile capacity. Citibank said in a research note (pdf) this week that China has been building up its strategic petroleum reserve (SPR) storage facilities on its coast, with up to five facilities—in Yangpu, Jinzhou, Huangdao, Huizhou, and Zhousan—set to open in 2015, adding some 100 million barrels of capacity in total. Full Story
At least someone understands that this could prove to be a long-term investment opportunity. As they have vast amounts of money, they can act well in advance of the small player.   The oil industry will overreact and shut down a lot more operations than they would if they were thinking rationally. It takes a lot of time to restart an operation when you shut it down.  They key thing to understand is that demand in Asia and the rest of the developing world continues to rise, and so demand will pick up again. Additionally, a large part of this pullback is due to direct manipulation of the oil markets to hurt Russia.  However, you can Google that topic and do your research.  We are not going to dig into it.
Why the West will surrender in its new cold war with Russia
After months of escalating tensions over Ukraine and talk of a new cold war, Russia and the West could soon reach a surprising rapprochement. The eurozone economy is suffering badly and sanctions against Russia are partly to blame. Winter is also upon us, and that reminds every-one Vladimir Putin still holds the cards when it comes to supplying gas.
The clincher, though, is that Ukraine is heading towards financial meltdown. Unless an extremely large bailout is delivered soon, there will be a default, sending shockwaves through the global economy. That's a risk nobody wants to take — least of all Washington, London or Berlin. Sanctions against Russia were always going to hit western Europe hard. The eurozone did 12 times as much trade with Russia as the United States did last year — that's one reason Washington's attitude towards corralling Russia's economy has been somewhat more gung-ho.
Most big European economies, particularly Germany, only explicitly backed western sanctions after flight MH17 was shot down over Ukrainian airspace in July, killing 298. After that tragedy, which was instantly blamed on Moscow, it was politically impossible to suggest that sanctions might be counterproductive. The result was the biggest clampdown on Russian trade since the Soviet era — mainly targeting energy, defence and financial services companies — and the deterioration of East-West relations to their lowest ebb since the Cold War. The western economy that's suffered most, by far, is the largest one in the eurozone. Germany's manufacturing thoroughbreds have sunk tens of billions of euros into Russian production facilities in recent years. Volkswagen has several full-cycle Russian plants and is the middle-class brand of choice in what will soon be Europe's largest car market. Siemens is central to the upgrade of Russia's vast rail network and the specialised manufacturer Liebherr has a big presence too. Numerous 'Mittelstand' firms — those are the medium-sized enterprises that account for over half the German economy — have also built lucrative trading links since Russia opened up 20 years ago, selling everything from plaster-board to machine tools. Over 6,000 such of them operate across the country, with 350,000 German jobs directly dependent on Russian trade. And they're feeling the pinch. Full Story
Makes for an enjoyable read and given that the West has now pushed Russia and China into each other's arms this Cold War could turn out to the one that West losses.  The West would be wise to stop all the Rhetoric that is being directed at China and Russia and start focussing on its problems at home.  In the U.S that equates to an illusory economy recovery, failing infrastructure and the death of the Middle Class; Europe faces the same issues but also, has to deal with the rise of radical Islam.
China challenges US economic war against Russia
Directly challenging the NATO powers' policy of cutting off credit to Russia to undermine the ruble and bankrupt the Russian economy, China is pledging to extend financial aid to Moscow.
On Saturday, Chinese Foreign Minister Wang Yi stressed the need for mutual aid between China and Russia in remarks on the ruble crisis, which has seen a drastic 45 percent fall in its value against the dollar this year. "Russia has the capability and the wisdom to overcome the existing hardship in the economic situation," Wang said. "If the Russian side needs it, we will provide necessary assistance within our capacity."
On Sunday, Chinese Commerce Minister Gao Hucheng told Hong Kong's Phoenix TV that Beijing would strengthen ties with Moscow in energy and manufacturing, predicting that Chinese-Russian trade would hit its target of $100 billion this year despite the ruble crisis. Gao said China would focus on "fundamental factors such as how the two economies complement each other," Reuters reported. "Capital investors may be more interested in a volatile stock or foreign exchange market. But in terms of concrete cooperation between the two nations, we shall have a balanced mentality and push forward those cooperations," Gao said.
I noted that already last month, when Chinese and Russian premiers Li Keqiang and Dmitry Medvedev met in Kazakhstan, they signed extensive deals on railways, infrastructure and development in Russia's Far East region, north of China. "Loans, cooperation in major projects, and participation in domestic infrastructure investment in Russia are options on the table," he added. In one such deal last month, China signed a $400-billion, 30-year deal to buy Russian gas.
These offers of assistance cut across the economic war on Russia launched by US and European imperialism to punish Moscow for opposing their neo-colonial restructuring of Eurasia.
In retaliation for Russian support for President Bashar al-Assad against NATO's proxy war in Syria and Russian opposition to the NATO-backed Ukrainian regime in Kiev, the NATO powers sought to financially strangle Russia. As Russian oil revenues fell in line with the fall in world oil prices and the ruble collapsed, they worked to cut off credit to Russia and demanded that Russia acquiesce to the Kiev regime. (See: Imperialism and the ruble crisis)
The basic financial mechanism of this strategy was laid out in London's Financial Times by Anders Aslund of the Petersen Institute for International Economics. "Russia has received no significant international financing—not even from Chinese state banks—because everybody is afraid of US financial regulators," he wrote. With a yearly capital outflow of $125 billion, liquid foreign currency reserves of only $200 billion, and total foreign debts of $600 billion, Russia would run out of dollars and be bankrupted in as little as two years, Aslund calculated.
Now, however, Beijing appears to be accepting the risk of a showdown with the United States and publicly preparing to throw a financial lifeline to Russia. Chinese currency reserves of $3.89 trillion are the world's largest and, on paper at least, allow Beijing to easily repay Russia's debts.
Significantly, the calls of Wang and Gao to aid Russia came a day after a divided European Union (EU) summit on Russia last week. Though the EU supported US sanctions against Russia, German Foreign Minister Frank-Walter Steinmeier, French President François Hollande and Italian Prime Minister Matteo Renzi all publicly opposed calls for more sanctions. Leading European newspapers also warned of the risk of a collapse of the Russian state.
As it weighs its response to the ruble crisis, the Chinese regime, facing a cooling economy and rising social protests in the working class and peasant masses, doubtless also fears the consequences of an outright economic and political implosion of its northern neighbor. Full Story
These sanctions were only enacted because the U.S took its boot and shoved it down Europe's Windpipe forcing them to tag along, even though these sanctions will cost them dearly. Dissent will set in the air and eventually Europe will side with Russia. In the end, Europe has more in common with Russia than America and Europeans are getting tired of being shoved around
Other interesting News: