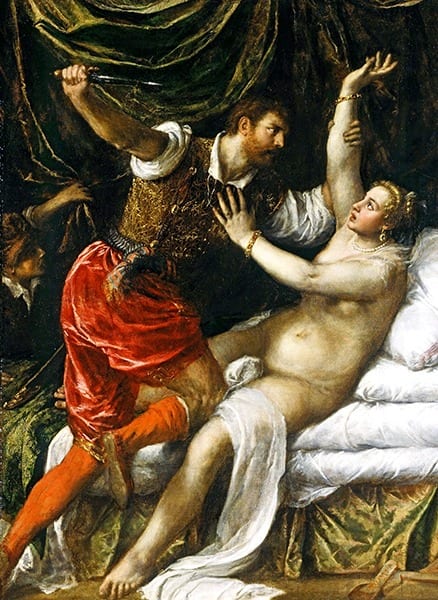 Editor: Vladimir Bajic | Tactical Investor
Sexual Assault In India
Sexual Assault In India Is In an Uptrend
An Indian minister has come under fire for suggesting the "Western" way women dress was the cause of a series of alleged sex assaults on the streets of Bangalore on New Year's Eve.
Witnesses, including journalists from Bangalore Mirror, said they saw "mass molestations" of women during celebrations in the city centre.
Reacting to the incident, G Parameshwara, Karnataka's state home minister, blamed the victims for dressing in Western clothing.
"They try to copy westerners not only in mindset but even the dressing … some girls are harassed, these kinds of things do happen."
Sexual Assault In India: Harsh Punishment Is The Only Cure
'Irresponsible'
Police have not yet charged anyone in connection with the alleged assaults, but are searching through CCTV footage with hopes to identify the attackers. The Bangalore Mirror published a series of photos that show chaotic scenes from the night. One journalist narrated her experience in a Facebook post that has been circulated widely.
The police have claimed that they did not receive a single case of molestation or harassment.
Malini Krishnamoorthy, a senior Bangalore police officer, has urged the public to come forward if they possess evidence in "any form".
The central government's junior home minister Kiren Rijiju described Parameshwara's claims as "irresponsible" and said they marginalised the fight against sexual assault.
Lalitha Kumaramangalam, head of India's national commission for women, told local news that Parameshwara should apologise to the victims and step down as minister. Full Story
Sexual Assault In India: India Most Dangerous Country For Women
India was named as the world's most dangerous country for women in a survey of global experts released on Tuesday (June 26).
The Thomson Reuters Foundation survey of about 550 experts on women's issues ranked war-torn Afghanistan and Syria in second and third place respectively, with Somalia and Saudi Arabia next.
The survey was a repeat of a similar poll in 2011 which ranked the most dangerous countries for women as Afghanistan, Democratic Republic of Congo, Pakistan, India and Somalia. It asked which five of the 193 United Nations member states were most dangerous for women and the worst for healthcare, economic resources, traditional practices, sexual and non-sexual abuse, and human trafficking.
Tops the list, with levels of violence against women still running high, more than five years after the rape and murder of a student on a bus in Delhi sparked national outrage and government pledges to tackle the issue. India ranked as the most dangerous on three issues – the risks women face from sexual violence and harassment, from cultural and traditional practices, and from human trafficking including forced labour, sex slavery and domestic servitude. Full Story
Other articles of interest
Feds Interest Rate stance equates to Rubbish-Economic recovery is illusory  (Dec 24)
Stock Market Bulls, Stock Market fools-Market Crash next or is this just an Illusion  (Dec 21)
Trump Effect Rally-Useless Dow Theory and Stock Market Crash  (Dec 17)
Gold fools-dollar bulls and the long-term outlook for both Markets (Dec 9)
Inflation the Silent Killer Tax that's destroying Middle-Class America (Dec 5)
Dominant Stock Market Trends under President Trump (Nov 22)
Bears State Crude Oil Destined to Crash-Utter Rubbish (Nov 18)
50 Trillion in Cash illustrates Mass Anxiety-Dow Industrials will soar not Crash  (Nov 16)
Trump's victory Does not Sink Global Markets Proving Experts are Jackasses (Nov 10)
Trump-The New Stock Market vix Factor (Nov 6)
Crude Oil Market-Higher prices or Market Crash (Oct 28)
American's fear the Stock Market-Understanding Market Sentiment key to winning  (Oct 24)
Foreign banks Dump whopping 356 billion in US Debt  (Oct 20)
Corporate Americas Share buyback Binge only force Keeping Stock Market Bull Alive (Oct 13)
Stock Market Earnings Recession Nothing to Fear-Market Still Trending higher (Oct 7)
Fed Directly limiting Market Downside Action-Expect Stock Market rally not Crash (Oct 6)
Dow theory no longer relevant-Better Alternative exists (Sept 30)