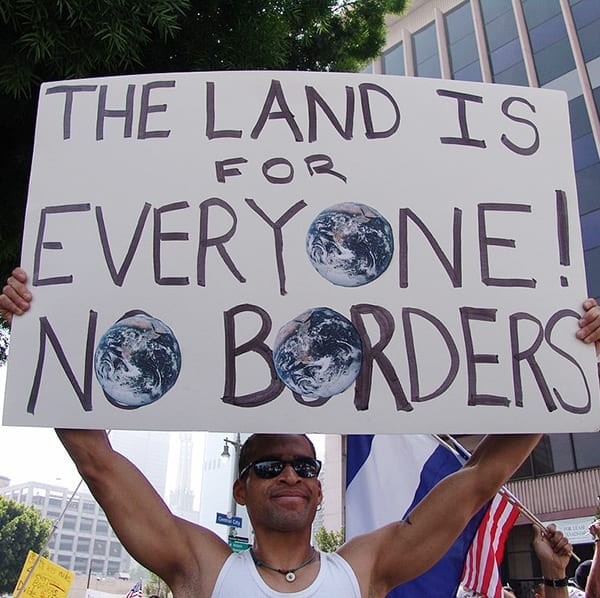 Editor: Johnathan Meyers | Tactical Investor[color-box color="gray"]
Random Thoughts
India's ruling Bharatiya Janata Party ran an online campaign against Bollywood star Aamir Khan for his comments on growing intolerance in the country, according to a former volunteer with the BJP's IT Cell. Khan had to face the wrath of far-right Hindu groups for his comments late last year that was seen as critical of the government of Narendra Modi, who became prime minister after leading the BJP to a massive election victory in 2014. Modi's party unfairly targets Bollywood Star Khan for criticising them
Most Europeans want immigration ban from Muslim
An average of 55 per cent of people across the 10 European countries surveyed wanted to stop all future immigration from mainly Muslim countries.
The Chatham House study, conducted before US President Donald Trump signed an executive order banning immigration to the US from seven predominantly Muslim countries, found majorities in all but two of the ten states opposed immigration from mainly Muslim countries.
Only 20 per cent disagreed, while 25 per cent said they did not know.
A ban was supported by 71 per cent of people in Poland, 65 per cent in Austria, 53 per cent in Germany and 51 per cent in Italy.
In the UK, 47 per cent supported a ban.
In no country did more than 32 per cent disagree with a ban.
A Pew survey of 10 European countries in 2016 found majorities in five countries had an unfavourable view of Muslims living in their country.
Of those, 72 per cent of Hungarians had a negative view of Muslims, followed by 69 per cent of Italians, 66 per cent of Poles, 65 per cent of Greeks and 50 per cent of Spaniards. Full Story
Europeans Favor Halt to Immigration From Mainly Muslim Countries
A majority of Europeans opposes any more immigration from Muslim-majority countries, according to a poll conducted before U.S. President Donald Trump signed a controversial executive order temporarily curtailing immigration from seven countries in the Middle East and Horn of Africa.
The survey points to "significant and widespread levels of public anxiety in Europe over immigration from mainly Muslim states," say analysts at Chatham House, the British research organization. The survey found that most people across the 10 European Union countries polled want to stop all future immigration from Muslim-majority countries.
Chatham House found opposition to Muslim immigration is more intense among the retired and older Europeans, while those under 30 years old are significantly less opposed. There are also divides in opinion when it comes to education levels: respondents who only completed high school were 59 per cent opposed to further Muslim immigration, while less than half of college graduates favoured curbs.
"Our results are striking and sobering," the Chatham House analysts said. "They suggest that public opposition to any further migration from predominantly Muslim states is by no means confined to Trump's electorate in the U.S., but is fairly widespread."

"The brief experience of the Trump presidency is that success, at least temporarily, goes to those who stay on the hard side of immigration politics," he argued.
Europe's alt-right leaders have been energized by the change in leadership in Washington, and populist right-wing figures such as Geert Wilders in the Netherlands, Britain's Nigel Farage and Matteo Salvini of Italy have heaped praise on Trump's travel ban, which is currently being contested in U.S. courts. Full Story
Majority of Europeans favour Trump-style immigration ban
London Mayor Sadiq Khan expressed his opposition to Trump's planned state visit in Great Britain, saying, "I am quite clear, this ban is cruel, this ban is shameful, while this ban is in place we should not be rolling out the red carpet for President Trump."
But Trump has been praised as much as he has been criticized. In the US, his followers are celebrating. His actions have also been applauded by right-wing populists in Europe like France's Marine Le Pen, Geert Wilders in The Netherlands and Alexander Gauland from Germany's Alternative for Germany (AfD) party. "Trump is doing it right. He is showing us how to do it," Gauland said.
Before Trump issued his executive order, Chatham House had asked 10,000 people from 10 European countries to evaluate the following statement: "All further immigration from mainly Muslim countries should be stopped."  An overall average of 55 per cent of respondents agreed with the statement.
The results of the Chatham House survey are not unusual. A poll conducted in the summer of 2016 by the Washington-based Pew Research Center came to similar conclusions; however, there was a marked difference between individual countries. Respondents in five countries had a low opinion of Muslims – Hungary, 72 per cent; Italy, 69 per cent; Greece, 65 per cent and Spain, 50 per cent. The figures in Great Britain (28 per cent) and Germany (29 per cent) were much lower. The Pew survey also showed an overall average of 59 per cent of those asked fear that the recent influx of refugees will lead to more terrorism. Surveys in the US revealed similar results. Full Story
Other Stories of Interest
Gold Market Finally ready to breakout? Possibly it's putting in a very interesting pattern  (Jan 30, 2017)
Stock Market Bull destined to charge higher or is it time to bail out  (Jan 13, 2017)
Feds Interest Rate stance equates to Rubbish-Economic recovery is illusory  (Dec 24)
Stock Market Bulls, Stock Market fools-Market Crash next or is this just an Illusion  (Dec 21)
Trump Effect Rally-Useless Dow Theory and Stock Market Crash  (Dec 17)
Gold fools-dollar bulls and the long-term outlook for both Markets (Dec 9)
Inflation the Silent Killer Tax that's destroying Middle-Class America (Dec 5)
Dominant Stock Market Trends under President Trump (Nov 22)
Bears State Crude Oil Destined to Crash-Utter Rubbish (Nov 18)
50 Trillion in Cash illustrates Mass Anxiety-Dow Industrials will soar not Crash  (Nov 16)
Trump's victory Does not Sink Global Markets Proving Experts are Jackasses (Nov 10)
Trump-The New Stock Market vix Factor (Nov 6)