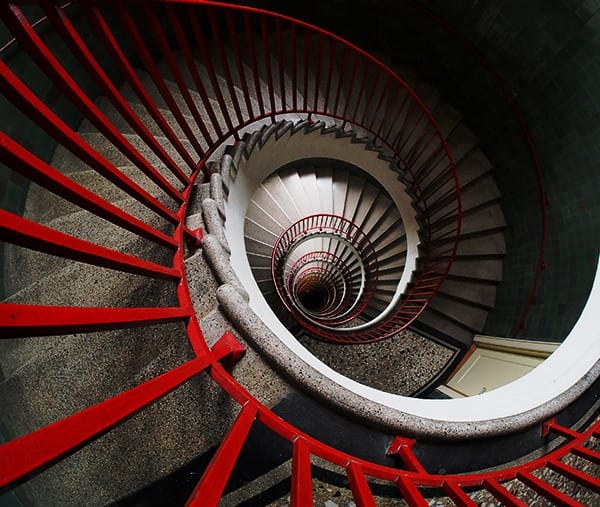 Editor: Vladimir Bajic | Tactical Investor
Sensationalism In The Media today
In the run-up to the U.S. presidential election, fake news abounded, with false stories about both Hillary Clinton and Donald Trump spreading across social media.
The problem has not abated. On December 4, a gunman walked into the Comet Ping Pong pizzeria in Washington, D.C. and opened fire. He was there, he said, to investigate the fallacious conspiracy theory that Hillary Clinton and her aide John Podesta had run a sex ring out of the restaurant's basement (a room it doesn't have).
Then, on Tuesday, the U.S. president-elect tweeted in condemnation of fake news. His tweet, it seems, was aimed at BuzzFeed's decision to publish a dossier alleging that Russia has been assisting and supporting Trump for at least five years.
FAKE NEWS – A TOTAL POLITICAL WITCH HUNT!

— Donald J. Trump (@realDonaldTrump) January 11, 2017
But Trump's own team has been guilty of retweeting or sharing fake news in the past. One of his closest advisors, Steve Bannon, is the former chair of Breitbart, a news organization that has published several stories with serious factual inaccuracies. The Guardian columnists Hadley Freeman and Owen Jones joined Newsweek's Mirren Gidda to discuss fighting fake news and the rise of the right-wing press. Full Story
Sensationalism In The Media today: The Question Is why?
"2017 was a year which saw the truth — objective, empirical, evidence-based truth — more battered and abused than any other in the history of our country, at the hands of the most powerful figure in our government," U.S. Sen. Jeff Flake said in a Senate speech on Wednesday.
Meanwhile, fellow Arizonan John McCain wrote in a Washington Post commentary headlined "Mr. President, stop attacking the Press" that former President Ronald Reagan "recognized that as leader of the free world, his words carried enormous weight, and he used them to inspire the unprecedented spread of democracy around the world."
That spread has reversed in recent years, according to a sobering report released this week from Freedom House, a self-described independent watchdog organization dedicated to the expansion of freedom and democracy around the world.
"Political rights and civil liberties around the world deteriorated to their lowest point in more than a decade in 2017, extending a period characterized by emboldened autocrats, beleaguered democracies and the United States' withdrawal from its leadership role in the global struggle for human freedom," the report, "Freedom in the World 2018," starkly states. "Democracy is in crisis," it continues. "The values it embodies — particularly the right to choose leaders in free and fair elections, freedom of the press, and the rule of law — are under assault and in retreat globally." Full Story
Examples of Sensationalism In The Media today
Alien Bible Found, They Worship Oprah
Man's 174-mph Sneeze Blows Wife's Hair Off
Teen's Hair Changes Color … With her Mood!
Supreme Court Judges are Naked Under Robes!
Chain-smoker Kicks 30-year Habit … Then Chokes to Death on Wad of Nicotine Gum!
Dolphin Grows Human Arms
Man Gives Birth to a Healthy Baby Boy
Abraham Lincoln was a Woman
Jesus Action Figure Heals the Sick
Half of U.S. hookers are space aliens – and they don't have sex organs!
Man makes $60,000 a year as human lawn jockey
Nazi UFOs to Attack U.S.
Snake with Human Head Found in Arkansas
News Reporter Eaten Alive by 80-Ft Dinosaur
Man's Head Explodes in Barber's Chair
Is Your Cat from Mars? Full Story
Other articles of interest
Feds Interest Rate stance equates to Rubbish-Economic recovery is illusory  (Dec 24)
Stock Market Bulls, Stock Market fools-Market Crash next or is this just an Illusion  (Dec 21)
Trump Effect Rally-Useless Dow Theory and Stock Market Crash  (Dec 17)
Gold fools-dollar bulls and the long-term outlook for both Markets (Dec 9)
Inflation the Silent Killer Tax that's destroying Middle-Class America (Dec 5)
Dominant Stock Market Trends under President Trump (Nov 22)
Bears State Crude Oil Destined to Crash-Utter Rubbish (Nov 18)
50 Trillion in Cash illustrates Mass Anxiety-Dow Industrials will soar not Crash  (Nov 16)
Trump's victory Does not Sink Global Markets Proving Experts are Jackasses (Nov 10)
Trump-The New Stock Market vix Factor (Nov 6)
Crude Oil Market-Higher prices or Market Crash (Oct 28)
American's fear the Stock Market-Understanding Market Sentiment key to winning  (Oct 24)
Foreign banks Dump whopping 356 billion in US Debt  (Oct 20)
Corporate Americas Share buyback Binge only force Keeping Stock Market Bull Alive (Oct 13)
Stock Market Earnings Recession Nothing to Fear-Market Still Trending higher (Oct 7)
Fed Directly limiting Market Downside Action-Expect Stock Market rally not Crash (Oct 6)
Dow theory no longer relevant-Better Alternative exists (Sept 30)