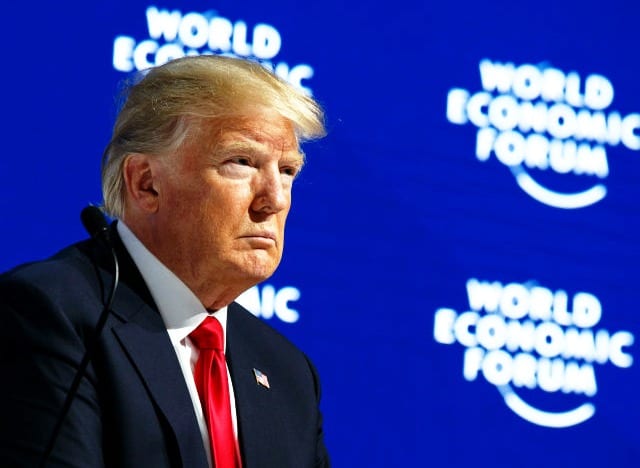 Editor: Draco Copper | Tactical Investor
MSNBC Ratings. Liberal Reactions to Trump
We discovered that our readers loved the concept of us posting excerpts to other interesting articles. In keeping with that theme, we think you will find the following article to be of interest. We cover a wide array of topics as in today's world of finance everything is interrelated.  Crowd Psychology states that if you focus on only one topic it's like looking at the tree only and forgetting that it's part of the forest.
No one can claim to have mastered the markets fully and anyone that does lay claim to such a title should be avoided like the plague.   For example, after QE all the rules changed and many time-tested indicators simply ceased to work because the operating environment had changed forever.
The markets were suddenly hit with a force that they had never been hit with before.  A fed that was determined to destroy any shred of free-market forces left in the market.  This surprised everyone, and it even caught us off guard initially.  Many so-called experts refuse to accept that they made a mistake or could be wrong. Bull Markets Vs Bear Markets & Arrogance
Reviews of President Donald Trump's speech at the World Economic Forum in Davos, Switzerland, demonstrate that the liberal mainstream media won't stop anytime soon in trying to contradict the White House on the booming economy.
CNN complained
The pro-business "America First" address sounded more like a "Chamber of Commerce" speech.
Reuters also took the opportunity to note that U.S. economic growth did not hit 3 per cent growth in the last three months of 2017, a goal Trump wanted. Federal officials reported Friday morning that the U.S. economy grew at 2.6 per cent in the final quarter. The number will be revised at a later date, and historically it is not unusual for such figures to be raised once more data are available.
"Trump goes to Davos, having insulted many of the world leaders there, to tell them to put 'America First,'" tweeted Schiff. "Apparently this is the difference between a really smart diplomatic strategy and one that is only 'like, really smart.'"
Independent socialist Sen. Bernie Sanders of Vermont did not directly criticize the speech but used it to call for bigger social programs while deriding business leaders. Read more
MSNBC Ratings. Liberal Reactions to Trump Victory
No one expected President Trump to win over his sceptics in one speech. And judging by some of the congressional reaction to his first State of the Union address on Tuesday, it's possible he exacerbated the divisions. Democrats largely sat stone-faced as Trump called for unity, then pushed a sharply conservative wishlist for 2018, which included curbing legal immigration and welfare programs.
There's no assigned seating for the State of the Union. Some lawmakers get there well in advance to reserve aisle seats and are seen greeting the president like their long-lost friend. Aumua Amata Coleman Radewagen, leaning into Trump, is the non-voting representative from American Samoa. Next to her is Republican Rep. Virginia Foxx of North Carolina.
A shout out to Scalise's survival and renewed health earned a standing ovation from his colleagues in Congress. But what Trump said next did not. He used the shooting — which, for a week or so eliminated party lines in Congress — to make a call for unity in a similar spirit: "Tonight, I call upon all of us to set aside our differences, to seek out common ground, and to summon the unity we need to deliver for the people we were elected to serve." Read more
CBS News' Gayle King may have provided the most honest moment of the night when she said,
"Many of the Democrats, at many times, looked like they had bitten a couple of lemons, even when he was saying things most people would agree with."
MSNBC's Joy Reid was on a combative Twitter rampage throughout the evening, accusing Trump of leading a "culture war," but one tweet she sent essentially denounced church, family, policy, the national anthem and even the military.
Not to be outdone, CNN's Jim Acosta tweeted his own take on Trump's memorable line.
"Of course Americans are dreamers. But Dreamers think of themselves as Americans because they've been living here since they were children, brought to the U.S. through no fault of their own," Acosta wrote.
What some may call an attempt to unify the nation, MSNBC's Nicole Wallace called a "deep and almost, sort of, sad obsession with being liked." Read more
MSNBC Ratings slide
Compared to the comparable week last year, MSNBC was down 13 per cent while CNN was down 26 per cent, according to TV Newser. In the coveted age demographic, MSNBC and CNN were both down by 42 per cent.
Fox, which is openly conservative but has been drifting toward the left, saw a boost from a town hall with Democratic presidential candidate Pete Buttigieg, which drew is an average of 1.1 million viewers and was 22 per cent up on the channel's year-to-date average for the Sunday 7 p.m. timeslot Full Story
MSNBC Ratings Slide Continues
It's been more than a year since MSNBC's star host Rachel Maddow beat Fox News Channel's top-rated host Sean Hannity to take the title most-watched host in all of cable news. At the time, March 2018, The Rachel Maddow Show finished in first place with an average total audience of 3.058 million viewers—the show's best-ever performance in the 9 p.m. ET hour. MSNBC's ratings had been climbing, up 30% in the first quarter of 2018, while ratings for FNC and CNN were down. Forbes
Other Stories of Interest
Is this the end for Bitcoin or is this a buying opportunity? (Jan 24)
Stock Market Insanity Trend is Gathering Momentum (Jan 10)
Is value investing Dead (Jan 9)
Irrational markets and Foolish Investor: perfect recipe for disaster   (Jan 5)
Stock market Crash Myths and Realities (Jan 3)
Bull-Bear Markets & Arrogance (Jan 1)
Will The Stock Market Crash In 2018 (Dec 11)
Has US Dollar Finally Hit Bottom  (Dec 6)
BitCoin Has Done What Precious Metals Never Could (Dec 4)
Experts Making Stock Market Crash Forecasts usually know nothing  (Nov 17)
1987 stock market crash anniversary discussions- nothing but rubbish (Oct 24)