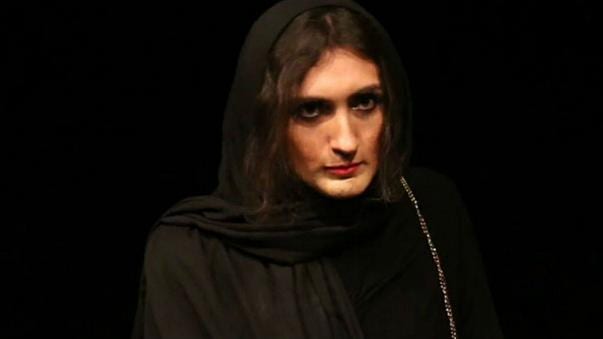 Editor: Philip Ragner | Tactical Investor
We cover multiple arrays of topics for one simple reason. The world is interconnected, and it is not only financial factors that drive the markets. Geopolitics is another major driving force behind the markets. Crowd Psychology dictates that if you focus on the tree, you will forget that the tree is part of a forest and in doing so you will miss the bigger picture. For example, George Soros is behind the surge in fake stories, the massive Anti-Trump riots and the funding of plethora of revolutions that seek to change the existing regime.  Having the ability to cross analyse multiple factors with an open mind provides you with a much clearer picture of what to expect from the financial markets. On that note, we think you might find the following story of interest:
Despite the heavy beating Bitcoin has taken, the sentiment has not turned bearish, and there are still have too many articles being published on a weekly basis claiming that Bitcoin is going to surge to 100K and beyond.Do these experts ever bother to look at the charts before issuing such targets or do they do so after ingesting some toxic substance? We will never know the answer to that question, but what we do know is that in most cases they have no idea of how high or low the market is going to go.  Is the Bitcoin Bull Market dead or just taking a breather?
Iran is the only Muslim country in the Persian Gulf region that gives trans citizens the right to have their gender identity recognized by the law—but violence, rejection from their families and society, and financial issues that come with being ostracised have added to the plight of transgender people in Iran.
Saman Arastoo, formally Farazaneh, is a transgender man who acts and directs in Iranian theatres to give a platform to the struggle many transgender people face.
"This piece aims to make society examine its own behaviour. Society needs to increase its consciousness, stop this culture of being passive (towards transgender people) and act. This is the only solution."
Arastoo explained how many transgender people were being forced into prostitution "just for somewhere to sleep or for money".
"They have no place to go or even sleep. Their families rejected them, they have no job, most of them were students but they abandoned their studies," he said.
The subject of transgender identity in Iran was not officially addressed by the government before the 1979 revolution.
In the mid-1980s, however, transgender individuals were officially recognised by the government and allowed to undergo sex-reassignment surgery.
However, trans people were seen as having a medical illness for which the perceived cure was sex-reassignment surgery.
Dr Shahryar Kohanzad, a urologist specialising in sex-reassignment surgery, told Euronews how many of his "patients" were still struggling, despite their new identities being legally recognised.
"Unfortunately, many of my (trans) patients have suffered in solitude for a long period of time and even denied their identities to themselves. They believe that they are guilty and for this supposed crime, they curse themselves, but we know they didn't choose to be like this," he said. Read more
In Iran, homosexuality is a crime, punishable with death for men and lashings for women. But Iran is also the only Muslim country in the Persian Gulf region that gives trans citizens the right to have their gender identity recognized by the law. In fact, the Islamic Republic of Iran not only allows sex reassignment, but also subsidizes it.
Things changed largely due to the efforts of Maryam Khatoon Molkara. Molkara was fired from her job, forcibly injected with male hormones and put in a psychiatric institution during the 1979 revolution. But thanks to her high-level contacts among Iran's influential clerics, she was able to get released.
"The Iranian government doesn't recognize being trans as a category per se, rather they see trans individuals as people with psychosexual problems, and so provide them with a medical solution," says Kevin Schumacher, a Middle East and North Africa expert with OutRight Action International, a global LGBTIQ-rights organization.
Despite the official policy about trans individuals, trans issues are not openly discussed in Iran. Read more
Iran is home to one of the world's oldest continuous major civilizations, with historical and urban settlements dating back to 4000 BC. In 2006, about 45% of the government's budget came from oil and natural gas revenues, and 31% came from taxes and fees.
Transsexuality in Iran is legal if accompanied by a sex change operation; however, transsexuals still report societal intolerance. Any type of sexual activity outside of a heterosexual marriage is forbidden.
LGBT rights in Iran since the Iranian Revolution of 1979 have come under governmental persecution, with international human rights groups reporting public floggings and executions of lesbian, gay and bisexual individuals.
Gay men are treated far more harshly under the law than lesbians. Read more
Other Stories of Interest
Is the Bitcoin Bull Market dead or just taking a breather? (Mar 8)
Is this the end for Bitcoin or is this a buying opportunity? (Jan 24)
Stock Market Insanity Trend is Gathering Momentum (Jan 10)
Is value investing Dead (Jan 9)
Irrational markets and Foolish Investor: perfect recipe for disaster (Jan 5)
Stock market Crash Myths and Realities (Jan 3)
Bull-Bear Markets & Arrogance (Jan 1)
2017
Will The Stock Market Crash In 2018 (Dec 11)
Has US Dollar Finally Hit Bottom  (Dec 6)
BitCoin Has Done What Precious Metals Never Could (Dec 4)
Experts Making Stock Market Crash Forecasts usually know nothing (Nov 17)
1987 stock market crash anniversary discussions- nothing but rubbish (Oct 24)