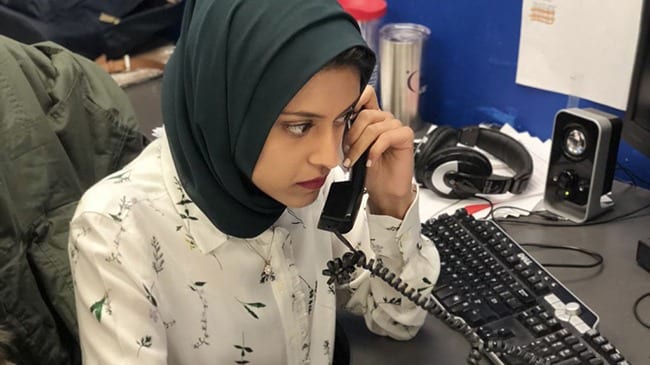 Editor: Draco Copper | Tactical Investor
One of the main reasons we cover such a broad range of topics is because the masses are being systematically brainwashed to see what they are being directed to see. You can only solve the problem if you understand the problem; if you do not, you will either never solve it or continue trending on the path of stupidity forever. To become a good investor, you need to see the full picture and not the snippets that the mass media conveniently and almost gleefully is willing to provide.  Mass psychology states that it is imperative to acknowledge the forest while looking at the tree. In other words, emotions drive the markets, and you need to focus on what emotions Mass Media is trying to stir up to spot the next significant trend. With that in mind, we think you might find the following article to of interest:
Despite the heavy beating Bitcoin has taken, the sentiment has not turned bearish, and there are still have too many articles being published on a weekly basis claiming that Bitcoin is going to surge to 100K and beyond.Do these experts ever bother to look at the charts before issuing such targets or do they do so after ingesting some toxic substance? We will never know the answer to that question, but what we do know is that in most cases they have no idea of how high or low the market is going to go.  Is the Bitcoin Bull Market dead or just taking a breather?
ROCK ISLAND, ILLINOIS — It's 6 p.m. in the Quad Cities of Illinois and Iowa, four towns that straddle the mighty Mississippi River in the heartland of America, and as an audience settles in for the latest local news and weather on the Nexstar-owned CBS affiliate WHBF-TV, they are about to see a new face in town.
"I love the way that you can craft a story with TV news," explains Tahera Rahman, who started her job as a reporter at WHBF in February. "You get to do it in the words of the people themselves."
Those footsteps ultimately brought her to the WHBF-TV newsroom where Rahman now stands alone as the first full-time broadcast television news reporter in the United States to wear the traditional Muslim head scarf, also known as a hijab.
"I always knew that I had never seen anyone who looks like me on camera before… at least on American television," she says. "I have a lot of family members who do not wear a head scarf, but my mom wears one and a couple of my aunts also do. We are taught that in Islam, it is a choice."
It is a choice Rahman embraces. She says she first wore the hijab when she was 12.
"I think I've made more of a conscious effort as I've grown older to connect more to my heritage," she says, though she admits it has sometimes been a struggle. Full Story
Without a doubt, Tahera Rahman will always remember Feb. 8, 2018.
That's the day she gave her first on-air broadcast as a journalist for WHBF, a television station covering the Quad Cities region in Illinois and Iowa.
It's also the day she made history, becoming the first full-time broadcast TV reporter in America to wear a hijab on the air.
However, some people in her life — even some of her mentors — told her it was an unlikely dream. America wasn't ready to see a hijab-wearing news anchor, they said.
Rahman was determined to prove them wrong. When an opening came up for an on-air reporting job at WHBF, she leapt at the chance to apply. Full Story
Other Stories of Interest
Is the Bitcoin Bull Market dead or just taking a breather? (Mar 8)
Is this the end for Bitcoin or is this a buying opportunity? (Jan 24)
Stock Market Insanity Trend is Gathering Momentum   (Jan 10)
Is value investing Dead   (Jan 9)
Irrational markets and Foolish Investor: perfect recipe for disaster   (Jan 5)
Stock market Crash Myths and Realities  (Jan 3)
Bull-Bear Markets & Arrogance   (Jan 1)
2017
Will The Stock Market Crash In 2018  (Dec 11)
Has US Dollar Finally Hit Bottom    (Dec 6)
BitCoin Has Done What Precious Metals Never Could  (Dec 4)
Experts Making Stock Market Crash Forecasts usually know nothing  (Nov 17)
1987 stock market crash anniversary discussions- nothing but rubbish ( Oct 24)