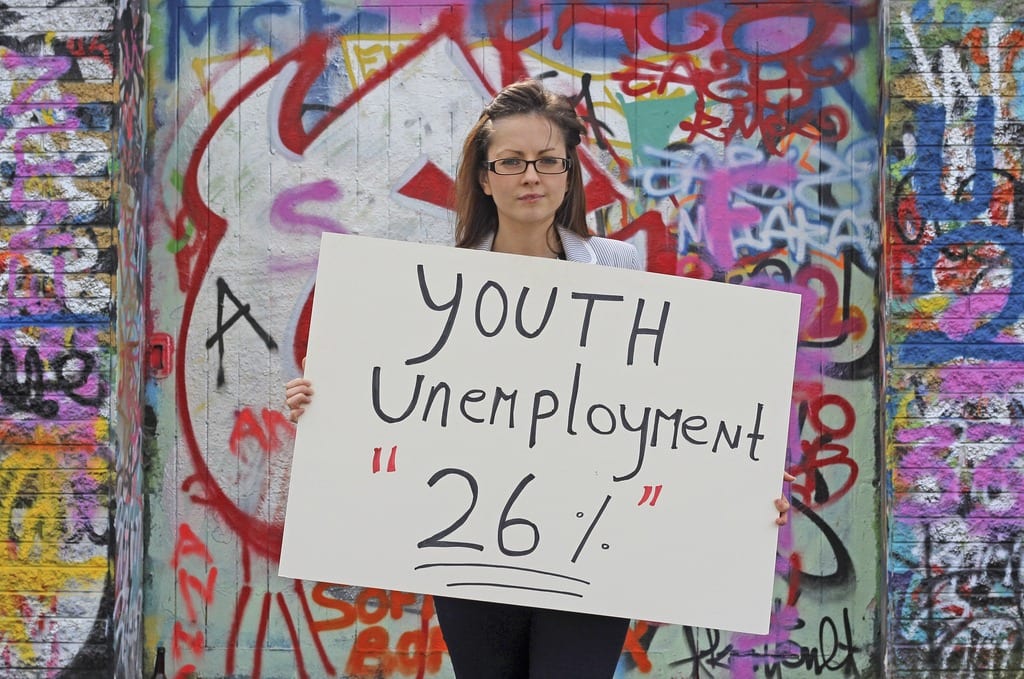 Strategies to Combat High Unemployment Levels
Originally Published on: Sep 26, 2018; Updated Over the Years with the Latest Update Done in Jul 2023
In a world filled with economic challenges, one persistent issue that continues to plague societies across the globe is the problem of high unemployment levels. This predicament not only affects individuals seeking stable employment but also has far-reaching implications for the overall well-being of a nation's economy.
Unemployment refers to the share of the
labor force
that is without work but available for and seeking employment. A high unemployment rate is generally defined as exceeding 6-7%. Persistently high unemployment has numerous economic and social costs. For individuals, it can lead to financial hardship, poverty, poorer physical and mental health, and skills erosion. For the broader economy, it represents wasted potential output and a drag on growth. It also contributes to higher deficits and debt burdens as tax revenues decrease and social welfare spending rises.
There are various causes of high unemployment, both cyclical and structural. In recessions, weakened aggregate demand leads firms to cut back on hiring. Other cyclical factors like credit crunches can also constrain job creation. Structural factors that contribute to high unemployment include skills mismatches, lack of job search assistance, and geographical immobility. Institutional elements like generous unemployment benefits, high minimum wages, and stringent regulations can also worsen unemployment levels.
Tackling high unemployment requires a multi-pronged strategy. Countercyclical fiscal and monetary policies can stimulate aggregate demand during downturns. Active labor market programs like skills training, job search assistance, and employment subsidies can help address structural issues. Institutional reforms regarding minimum wages, unemployment benefits, and regulations may also be warranted. Investing in education, infrastructure, and innovation can boost productivity and labor demand over the long run.
Historical examples shed light on effective policies. The New Deal in the 1930s helped counteract Depression-era unemployment through public works and job creation programs. In the 1990s, labor market reforms helped lower unemployment across Europe. Targeted training programs helped integrate unemployed youth in Latin America. As we aim to recover from COVID-19, similar multifaceted solutions are key to lowering unemployment worldwide. With smart policies and targeted interventions, nations can make substantial progress in providing stable employment for all.
Understanding the Gravity of the Issue
The Consequences of High Unemployment
High unemployment levels are like a persistent thorn in the side of any economy. It leads to a host of interconnected problems, such as:
Economic Downturns: High unemployment rates can trigger economic recessions, as consumer spending decreases, leading to a decrease in demand for goods and services.
Social Unrest: People without stable jobs may become disheartened and frustrated, potentially resulting in social unrest and crime rates.
Burden on Welfare Systems: Governments must allocate substantial funds to support unemployed citizens, putting immense pressure on welfare systems.
Navigating the Path to Employment
Job Creation Initiatives
Public-Private Partnerships: Collaboration between government and private sectors can lead to the creation of job opportunities through investments in infrastructure, technology, and other growth areas.
Entrepreneurship Promotion: Encouraging entrepreneurship through funding, mentorship, and reduced bureaucratic hurdles can empower individuals to create their job opportunities.
Skill Development and Education
Vocational Training: Investing in vocational training programs can equip the workforce with the skills needed for emerging industries.
Education Reform: Continuous improvement in the education sector ensures that students are prepared for the jobs of the future.
Fostering Innovation and Technology
Embracing the Digital Age
Digital Upskilling: Providing training in digital skills can enable job seekers to participate in the tech-driven job market.
Tech Start-up Incubators: Supporting technology start-ups can lead to the creation of high-tech jobs and innovation hubs.
Encouraging Work-Life Balance
Flexible Work Arrangements
Remote Work Opportunities: Promoting remote work can open up job opportunities for a broader range of individuals, including those in remote or underserved areas.
Reduced Working Hours: Exploring options for reduced working hours while maintaining fair wages can enhance overall well-being and job satisfaction.
Conclusion
High unemployment levels are a complex issue that requires multifaceted solutions. By fostering collaboration, investing in education and skills, embracing innovation, and promoting a healthy work-life balance, societies can work towards reducing unemployment rates and ensuring a brighter future for all. It is time to take proactive steps towards unlocking opportunities for the workforce and creating a more prosperous world for everyone.
Remember, the key to overcoming this challenge lies in our collective efforts. Together, we can turn the tide on high unemployment levels and build a future filled with promise and prosperity.
Other Articles you might find to be of interest