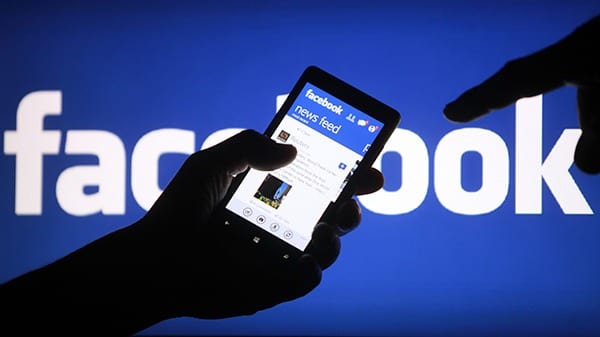 Editor: Vladimir Bajic | Tactical Investor
Facebook Journalism Project
Facebook has announced a new project aimed at stemming the spread of misinformation and so-called fake news by deepening ties with news organizations.
The Facebook Journalism Project will offer training and tools for journalists in order to assist newsgathering and reporting, as well as provide "new storytelling formats."
"We care a great deal about making sure that a healthy news ecosystem and journalism can thrive," Facebook said in a blog post announcing the project.
"The [fake news] problem is much bigger than any one platform, and it's important for all of us to work together to minimize its reach."
The project is recognition by the social network of its growing role as a source of news media for its users and one of the world's largest distributors of information.
Facebook has faced criticism for inadvertently spreading fake news, particularly in the build-up to the U.S. presidential election.
Despite originally dismissing the idea that fake news was a serious issue, Facebook CEO Mark Zuckerberg has since laid out several plans on how to combat the problem. These include a project for stronger detection of misinformation and improved verification methods.
The latest effort comes after legal complaints were made against Facebook in Germany over accusations it allowed the spread of posts containing fake news about a Syrian refugee. Full Story
Facebook Journalism Project Aims to End Fake News
In January, Facebook launched its "Journalism Project" with the intention of curbing the alarming amount of false or inaccurate news stories being shared on the site and improving the social networking giant's relationship with legitimate news publishers.
On Thursday, the company released an update on how the project has fared over the past six months. Since launching the project, Facebook said it has met with 2,600 publishers to find the best ways of working together, meetings that have resulted in new products and features, such as call-to-action buttons that encourage users to follow specific publishers on Facebook and sign up for e-mail newsletters from those news outlets. Facebook partners with more than 10,000 news publishers around the world for its Instant Articles feature and the company said it pays out more than $1 million each day in shared advertising revenue to those publishing partners.
Facebook also recently confirmed that later this year the company plans to test a news subscription service with a paywall—a feature that publishers have been requesting, Facebook said.
With regard to curbing "fake news" on the social networking site, Facebook said it has tried hitting propagandists in the wallet by limiting spammers' access to buying ads that would otherwise finance their operations. The company has also reduced the number of posts that "link to low-quality web page experiences," while also testing new ways for users to report false or inaccurate news stories that pop up on the site. Full Story
Other articles of interest
Feds Interest Rate stance equates to Rubbish-Economic recovery is illusory  (Dec 24)
Stock Market Bulls, Stock Market fools-Market Crash next or is this just an Illusion  (Dec 21)
Trump Effect Rally-Useless Dow Theory and Stock Market Crash  (Dec 17)
Gold fools-dollar bulls and the long-term outlook for both Markets (Dec 9)
Inflation the Silent Killer Tax that's destroying Middle-Class America (Dec 5)
Dominant Stock Market Trends under President Trump (Nov 22)
Bears State Crude Oil Destined to Crash-Utter Rubbish (Nov 18)
50 Trillion in Cash illustrates Mass Anxiety-Dow Industrials will soar not Crash  (Nov 16)
Trump's victory Does not Sink Global Markets Proving Experts are Jackasses (Nov 10)
Trump-The New Stock Market vix Factor (Nov 6)
Crude Oil Market-Higher prices or Market Crash (Oct 28)
American's fear the Stock Market-Understanding Market Sentiment key to winning  (Oct 24)
Foreign banks Dump whopping 356 billion in US Debt  (Oct 20)
Corporate Americas Share buyback Binge only force Keeping Stock Market Bull Alive (Oct 13)
Stock Market Earnings Recession Nothing to Fear-Market Still Trending higher (Oct 7)
Fed Directly limiting Market Downside Action-Expect Stock Market rally not Crash (Oct 6)
Dow theory no longer relevant-Better Alternative exists (Sept 30)