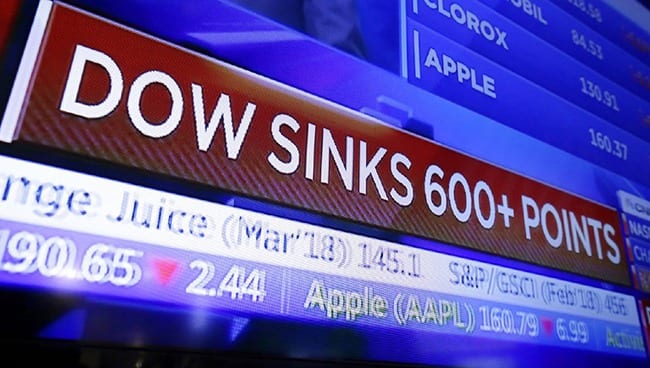 Editor: Vlad Rothstein | Tactical Investor
Should I sell stocks now or Stay Put?
Should I sell stocks now or stay put in the stock market?
They got stock market crash 2017 wrong, and 2018, so will they sing a new song in 2019. So far nothing has changed as we have one expert after another predicting that it is time for the markets to crash; mind you these same chaps sang this same terrible song of Gloom in 2015, 2016, 2017 and so on. It never changes' "flee for the world is going to end".  Hahaha, what utter rubbish.
This excerpt from the May 7, 2019 Market Update addresses this issue
In the last update the neutral readings came in at 42, prior to that it was 37, and the one before that came in at 41.00, and you can go back all the way to Jan of this year to see that after bottoming out at 18 (Jan 1, 2019 update), the readings have steadily risen. However, in that same update (Jan 1, 2019), the bearish readings came in at 53, since then it appears that individuals from the bullish and bearish camps have been migrating over to the neutral camp.  
Those that hold out for a meaningful correction might be sorely disappointed as on the monthly charts, the Dow is trading in the extremely oversold ranges, and this could limit the downside action. Individuals that use the term significant or sharp when referring to a correction who are not familiar with the concept of Mass Psychology, usually have floating targets.
For example, before the correction starts, they might be satisfied if the Dow sheds 1500-2000 points, but after the masses are in full-blown panic mode, these guys will jump on the panic train and lower their targets. History illustrates that they will keep lowering the targets until the markets suddenly reverse course, catching them off guard once again. The crowd never wins, and that's one of the main lessons investors need to understand when it comes to investing.  Market Update May 7, 2019 
Should you Sell stocks now; Maybe You Should Consider Buying
In terms of the stock market, until the Fed changes its mind, all sharp corrections have to be viewed as buying opportunities, and backbreaking corrections have to be placed in the category of "once in a lifetime events", provided of course the trend is positive. That is what we are here for; to inform you if the trend is positive (Up) or negative (down).
The world is going to witness a Fed that has decided to make a cocktail of Coke, Heroin, Crack and Meth and take it all in one shot. Imagine what a junkie on this combination of potent drugs is capable of doing, and you will have an idea of where the Fed is heading in the years to come.  Market Update Feb 28, 2019, Forever QE & Stock Market Bull 2019
 History States That Should I sell stocks now When the Masses Panic
Case in point, the backbreaking so-called market crash of 1987 and the even scarier one of 2008.  The chart below clearly proves that being a long term bear is dangerous for one's financial health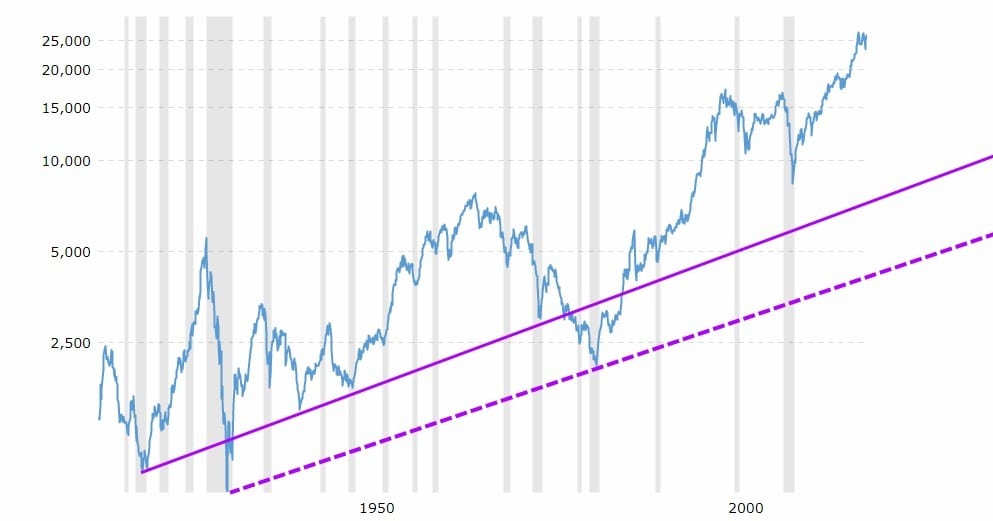 Take a look at the gauges below and it immediately becomes obvious that the only ones that are scared are the ones that historically fare the worst. Stock Market crashes should be viewed through a bullish lens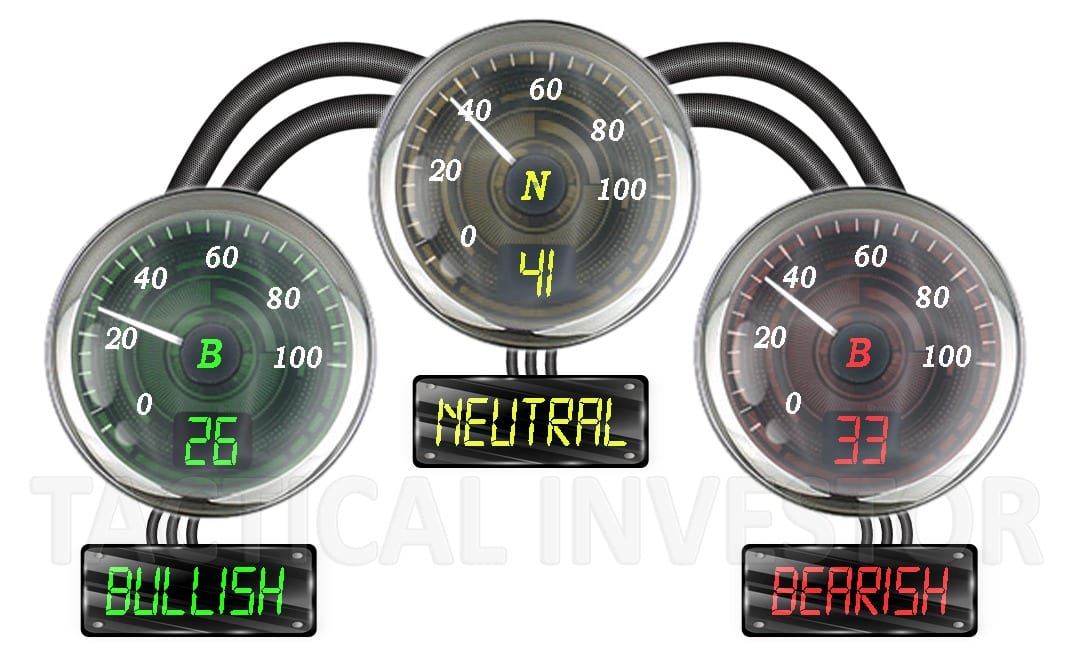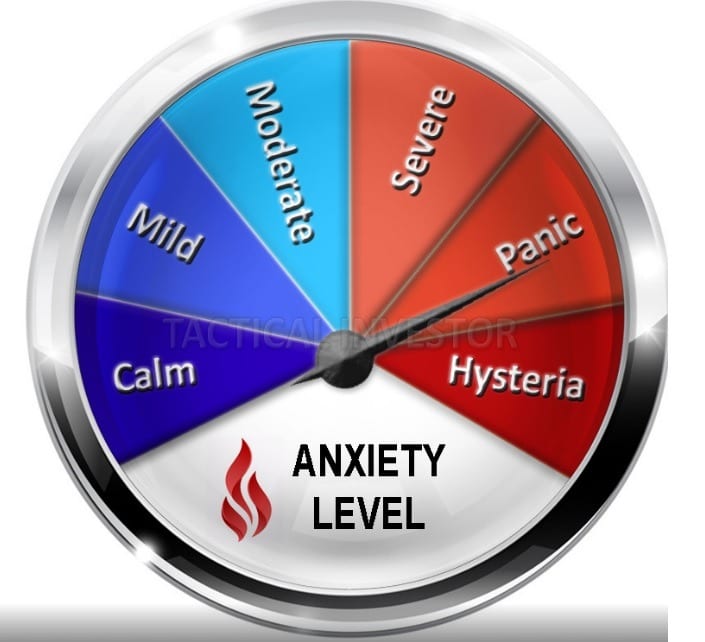 The long term outlook for the Dow and the overall markets remain unchanged.  On the monthly charts, the Dow is still trading in the oversold ranges, so despite the gnashing of teeth, this current pullback has to be viewed through a bullish lens. The only area of focus, therefore, should be directed at finding the best stocks to get into as stocks are not created equal. Stock Market Crash Date: If Only The Experts Knew When
Other Stories of Interest
Is this the end for Bitcoin or is this a buying opportunity? (Jan 24)
Stock Market Insanity Trend is Gathering Momentum   (Jan 10)
Is value investing Dead   (Jan 9)
Irrational markets and Foolish Investor: perfect recipe for disaster   (Jan 5)
Stock market Crash Myths and Realities  (Jan 3)
Bull-Bear Markets & Arrogance   (Jan 1)
Will The Stock Market Crash In 2018  (Dec 11)
Has US Dollar Finally Hit Bottom    (Dec 6)
BitCoin Has Done What Precious Metals Never Could  (Dec 4)
Experts Making Stock Market Crash Forecasts usually know nothing  (Nov 17)
1987 stock market crash anniversary discussions- nothing but rubbish ( Oct 24)