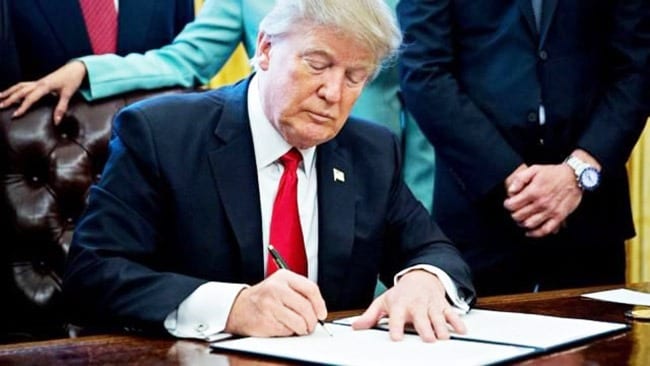 Editor: Draco Copper | Tactical Investor
One of the main reasons we cover such a broad range of topics is because the masses are being systematically brainwashed to see what they are being directed to see. You can only solve the problem if you understand the problem; if you do not, you will either never solve it or continue trending on the path of stupidity forever. To become a good investor, you need to see the full picture and not the snippets that the mass media conveniently and almost gleefully is willing to provide.  Mass psychology states that it is imperative to acknowledge the forest while looking at the tree. In other words, emotions drive the markets, and you need to focus on what emotions Mass Media is trying to stir up to spot the next significant trend. With that in mind, we think you might find the following article to of interest:
Despite the heavy beating Bitcoin has taken, the sentiment has not turned bearish, and there are still have too many articles being published on a weekly basis claiming that Bitcoin is going to surge to 100K and beyond.Do these experts ever bother to look at the charts before issuing such targets or do they do so after ingesting some toxic substance? We will never know the answer to that question, but what we do know is that in most cases they have no idea of how high or low the market is going to go.  Is the Bitcoin Bull Market dead or just taking a breather?
During National Slavery and Human Trafficking Prevention Month, we recommit ourselves to eradicating the evil of enslavement. Human trafficking is a modern form of the oldest and most barbaric type of exploitation. It has no place in our world. This month we do not simply reflect on this appalling reality.
Human trafficking is a sickening crime at odds with our very humanity. An estimated 25 million people are currently victims of human trafficking for both sex and labor.
The Department of Health and Human Services has established a new national training and technical assistance center to strengthen our healthcare industry's anti-trafficking response. The Department of State has contributed $25 million to the Global Fund to End Modern Slavery, because of the critical need for cross-nation collaborative action to counter human trafficking.
Through the Department of Homeland Security's Blue Campaign, all Americans can learn to recognize the signs of human trafficking and how to report suspected instances. By taking steps to become familiar with the telltale signs of traffickers or the signals of their victims, Americans can save innocent lives.
Our Nation is and will forever be a place that values and protects human life and dignity. This month, let us redouble our efforts to ensure that modern day slavery comes to its long overdue end. Full Story
"My Administration will focus on ending the absolutely horrific practice of human trafficking. And I am prepared to bring the full force and weight of our government, whatever we can do, in order to solve this horrific problem."
Human trafficking, also known as modern slavery, affects people from all backgrounds at home and abroad, placing millions into a sickening form of exploitation.
Per the International Labor Organization, there may be as many as 24.9 million victims of forced labor across the world, with millions going unidentified and unseen.
Children are especially vulnerable to this evil practice, as they account for 25 percent of modern slaves.
Victims are compelled to perform labor or commercial sex acts through the use of fraud, force, or coercion, reducing the value of human lives to that of mere commodities.
The United States is a source, transit, and destination country for men, women, and children – both United States citizens and foreign nationals – victimized by human trafficking.
PROTECTING THE INNOCENT: President Donald J. Trump is taking a stand against human trafficking, dedicating our Government's full resources towards fighting this repulsive crime. Full Story
Other Stories of Interest
Is the Bitcoin Bull Market dead or just taking a breather? (Mar 8)
Is this the end for Bitcoin or is this a buying opportunity? (Jan 24)
Stock Market Insanity Trend is Gathering Momentum   (Jan 10)
Is value investing Dead   (Jan 9)
Irrational markets and Foolish Investor: perfect recipe for disaster   (Jan 5)
Stock market Crash Myths and Realities  (Jan 3)
Bull-Bear Markets & Arrogance   (Jan 1)
2017
Will The Stock Market Crash In 2018  (Dec 11)
Has US Dollar Finally Hit Bottom    (Dec 6)
BitCoin Has Done What Precious Metals Never Could  (Dec 4)
Experts Making Stock Market Crash Forecasts usually know nothing  (Nov 17)
1987 stock market crash anniversary discussions- nothing but rubbish ( Oct 24)