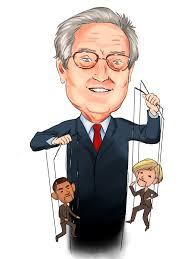 Content editor: Vladimir Bajic | Tactical Investor[color-box color="red"]
Before we get to the main article we would like to present you with a small video and a brief excerpt of  an article that we think makes for a compelling read:
If CNN, FOX, CNBC, etc are the main sources you use to base your investment decisions on, perhaps it is time for a change in strategy. These outlets focus on amplifying the "noise factor". Their only purpose is to make sure that the crowd will over react to any given event.
We live in a world of information overkill  and 90% or more of it is garbage.  Conceivably,  this is why experts who have been focussing on the fundamentals cannot understand why this market continues to surge higher. Fundamental data is provided in a standard format, so everyone that has access to it draws the same conclusion. Forget Main Stream Media Unless You Love Losing
[/color-box]
Other articles of interest:
Gold Bugs: Use worthless Paper to buy Gold for next to free (Sept 13)
Forget Main Stream Media Unless You Love Losing (Sept 6)
Stock Markets & Economy rarely trend in Unison; master this pattern & profit (Sept 3)
Masses hoarding cash & ignoring the Stock Market (Aug 30)
Maestro Greenspan Thinks Rates will Rise Rapidly; dream on (Aug 30)
Crowd Psychology states Uranium Bear Market over (Aug 29)
Economic & psychological warfare Big Money's favourite Weapon (Aug 24)
What's making this stock Market bull So resilient? (Aug 22)
Violence Stupidity & religious intolerance will continue to soar (Aug 22)
Mass Media Turns Bullish: Stock Market Correction likely (Aug 19)
Crowd Control market Manipulation & Pensioners forced to Speculate (Aug 18)
China Following America's lead: Exports Bad Debt Globally (Aug 13)
Crude oil bottom likely to Propel Dow Industrials higher (Aug 12)
Wall Street Journal States that Russia Bombed US-Syrian Base  (Aug 9)