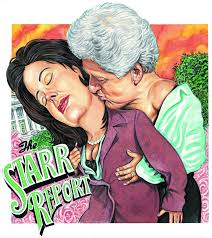 The media keeps attacking Trump about his views on women regarding their looks and their weight. We might not like his views, but at least they are his honest views and after all America was founded on the "freedom of speech" principle. However, unlike Bill Clinton, he does not rape his woman, and then try to destroy the with his wife if they come after him.  Jennifer flowers neighbour was beaten to death just for being in the wrong place at the right time.
 The video below will provide the details to this gruesome encounter. 
Jennifer flowers Neighbour beaten to death because his Camera caught Bill in the Act
https://www.youtube.com/watch?v=bd5XFWEXU9M
https://www.youtube.com/watch?v=KgmvsY8kPk8
Bill Clinton rapes Juanita Broaddrick not once but twice
'He starts to bite on my top lip, and I tried to pull away from him,' she recalled. 
'And then he forces me down on the bed. And I just was very frightened, and I tried to get away from him and I told him "No," that I didn't want this to happen but he wouldn't listen to me.' 
'It was a real panicky, panicky situation,' she recounted. 'I was even to the point where I was getting very noisy, you know, yelling to "Please stop." And that's when he pressed down on my right shoulder and he would bite my lip.'
'When everything was over with,' Broaddrick claimed, 'he got up and straightened himself, and I was crying at the moment and he walks to the door, and calmly puts on his sunglasses.' 'And before he goes out the door he says "You better get some ice on that." And he turned and went out the door.  Full Story
Another video that sheds more light on Clinton's misdeeds. Do you really want a sexual predator in the white house again
Other stories of Interest