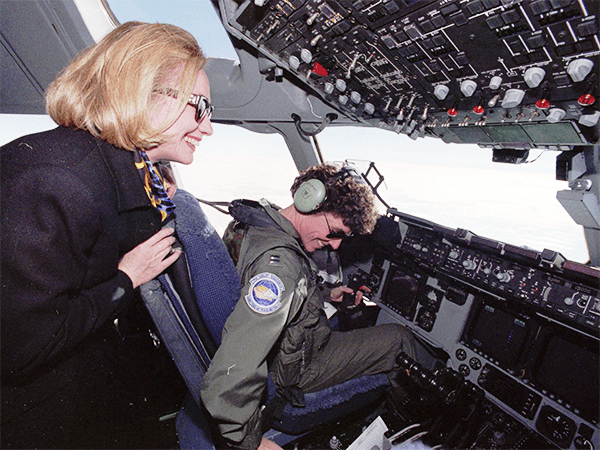 Editor: Vlad Rothstein | Tactical Investor
Clinton Fake Freedom Fighter?
Dow 30K Before Clinton Wins Presidency
The Dow appears to have broken through the top of the Channel formation that fell in the 20,800-21,000 ranges. If it closes above 21,300 on a monthly basis then despite the markets being overbought, the Dow could surge past 22K before running into a strong zone of resistance.  Market Update on June 18, 2017.
Give the resiliency of this market; the Dow could very easily trade to 22K before it trades to 19K.  The masses need to show some enthusiasm; if they don't and the market pulls back strongly, then it has to be viewed as a screaming buy.  For now, the masses seem to be locked in the pessimistic mode. Dow 22K Predicted In July 2017; Next Target Dow 30k?
She calls Trump a Racist but this video proves that she is the actual racist and it goes back to her young days.
Here is her former mentor  Robert Byrd using the N word
Other Stories of Interest
Experts Making Stock Market Crash Forecasts usually know nothing  (Nov 17)
1987 stock market crash anniversary discussions- nothing but rubbish ( Oct 24)
Dow 22K Predicted In July 2017; Next Target Dow 30k? (Oct 15)
Anxiety and Greed Index Don't Support Stock Market Crash  (Oct 14)
Fed States Inflation is not an issue?  (Oct 13)
Is Bitcoin a Bubble or Good Investment?  (Oct 9)
Stock market crash; best time to buy stocks   (Oct 6)
Nasdaq's Achievement Topples Stock Market Crash Argument  (Oct 5)
Stock Market Crash 2018; Another Buying Opportunity  (Oct 5)
Masses Trained to fear Market Crashes; why not embrace them?  (Sept 27)
Buy When the Blood in the Streets is flowing Freely  (Sept 13)
Dow 21K Predicted In August 2016 (Sept  9)