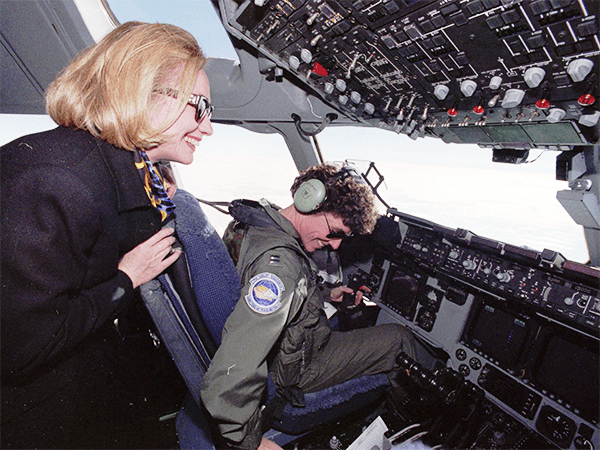 Editor: Vlad Rothstein | Tactical Investor
Clinton Called Out: Is She A Freedom Fighter?
Updated Dec 2022 
Dow 30K Before Clinton Wins Presidency
The Dow appears to have broken through the top of the Channel formation that fell in the 20,800-21,000 ranges. If it closes above 21,300 on a monthly basis then despite the markets being overbought, the Dow could surge past 22K before running into a strong zone of resistance.  Market Update on June 18, 2017.
Given the resiliency of this market, the Dow could very easily trade to 22K before it trades to 19K.  The masses need to show some enthusiasm; if they don't and the market pulls back strongly, it must be viewed as a screaming buy.  For now, the masses seem to be locked in the pessimistic mode. Dow 22K Predicted In July 2017; Next Target Dow 30k?
She calls Trump a Racist, but this video illustrates that her statement is akin to the pot calling the kettle black, and it goes back to her young days.
Here is her former mentor  Robert Byrd using the Nword
Other Stories of Interest
Experts Making Stock Market Crash Forecasts usually know nothing  (Nov 17)
1987 stock market crash anniversary discussions- nothing but rubbish ( Oct 24)
Dow 22K Predicted In July 2017; Next Target Dow 30k? (Oct 15)
Anxiety and Greed Index Don't Support Stock Market Crash  (Oct 14)
Fed States Inflation is not an issue?  (Oct 13)
Is Bitcoin a Bubble or Good Investment?  (Oct 9)
Stock market crash; best time to buy stocks   (Oct 6)
Nasdaq's Achievement Topples Stock Market Crash Argument  (Oct 5)