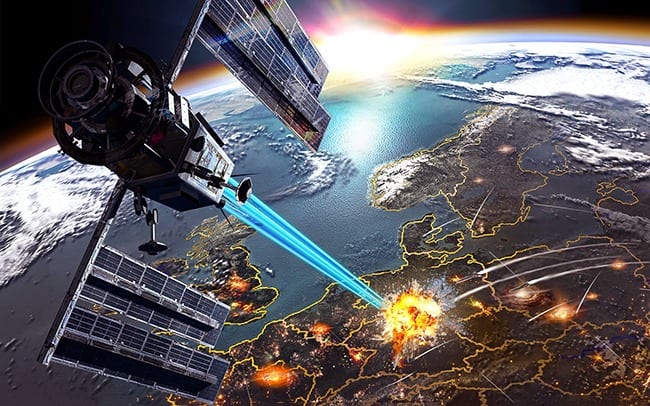 Editor: Philip Ragner | Tactical Investor
We cover multiple arrays of topics for one simple reason. The world is interconnected, and it is not only financial factors that drive the markets. Geopolitics is another major driving force behind the markets. Crowd Psychology dictates that if you focus on the tree, you will forget that the tree is part of a forest and in doing so you will miss the bigger picture. For example, George Soros is behind the surge in fake stories, the massive Anti-Trump riots and the funding of plethora of revolutions that seek to change the existing regime.  Having the ability to cross analyse multiple factors with an open mind provides you with a much clearer picture of what to expect from the financial markets. On that note, we think you might find the following story of interest:
No one can claim to have mastered the markets fully and anyone that does lay claim to such a title should be avoided like the plague.   For example, after QE all the rules changed and many time-tested indicators simply ceased to work because the operating environment had changed forever. The markets were suddenly hit with a force that they had never been hit with before.  A fed that was determined to destroy any shred of free market forces left in the market.  This surprised everyone, and it even caught us off guard initially.  Many so-called experts refuse to accept that they made a mistake or could be wrong. Bull Markets Vs Bear Markets & Arrogance
The laser blasters in "Star Wars" are no longer a thing of science fiction. Chinese researchers have developed an actual laser gun that can ignite a target on fire from a half mile (800 meters) away, the South China Morning Post reported.
But this new weapon, called a ZKZM-500, has a few differences from the "Star Wars" version. Based on an artist's depiction of the gun published in the South China Morning Post, this real-life version is a boxy-shaped assault rifle that resembles a large toy gun more than a sleek "Star Wars" blaster. The 15 mm caliber weapon weighs about the same as an AK-47, 6.6 lbs. (3 kilograms), and can fire more than 1,000 laser shots, each one lasting up to 2 seconds. Read more
A paper published by researchers at the Air Force Engineering University in China describes how zapping space junk with lasers could break it apart into smaller, less-harmful pieces.
The paper, which lays out the theoretical argument for blasting space debris into harmless pieces, was published in the International Journal for Light and Electron Optics. Floating fragments of failed satellite launches and other debris have been a major concern for the international space community for years.
The Chinese, in particular, have a very pressing reason to be concerned about space debris. The Tiangong-1, their oldest space station, will be "de-orbiting" or falling to Earth later this year. China's deputy director of the manned space program first announced that the station would break apart and re-enter the atmosphere some time "in the latter half of 2017." Read more
At $15,000-a-piece, the ZKZM-500 sounds relatively inexpensive, especially if you consider that it doesn't require traditional ammunition. The weapon's lithium battery can apparently handle over 1,000 laser bursts that last around two seconds each. But even though that cost would be feasible for some civilians, the technology is expected to be restricted for military and police use only. Even that level of use could face pushback from other countries. As the Morning Post points out, the United Nations Protocol on Blinding Laser Weapons came into force in 1998 and has been signed by 108 nations around the world. It bans the use of weapons that are specifically designed to cause permanent blindness, but as part of the Convention on Certain Conventional Weapons, it lacks any real mechanisms for enforcement. Read more
Other Stories of Interest
Is this the end for Bitcoin or is this a buying opportunity? (Jan 24)
Stock Market Insanity Trend is Gathering Momentum   (Jan 10)
Is value investing Dead   (Jan 9)
Irrational markets and Foolish Investor: perfect recipe for disaster   (Jan 5)
Stock market Crash Myths and Realities  (Jan 3)
Bull-Bear Markets & Arrogance   (Jan 1)
2017
Will The Stock Market Crash In 2018  (Dec 11)
Has US Dollar Finally Hit Bottom    (Dec 6)
BitCoin Has Done What Precious Metals Never Could  (Dec 4)
Experts Making Stock Market Crash Forecasts usually know nothing  (Nov 17)
1987 stock market crash anniversary discussions- nothing but rubbish ( Oct 24)