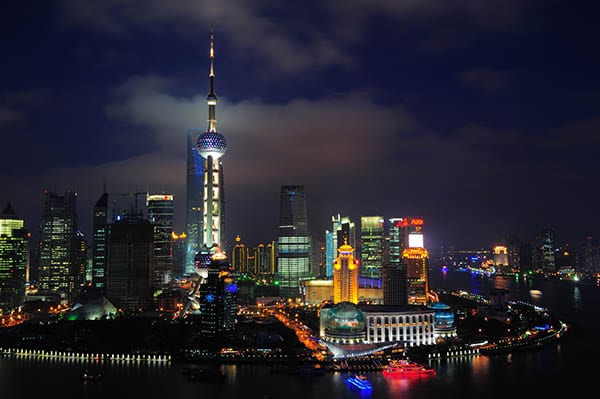 Editor: Vladimir Bajic | Tactical Investor
As China economy slows, the poor take the brunt
China Economy: Hong Kong – Several years ago, Gan Xiaoge travelled the nearly 200 kilometres (124 miles) from Anhui Province in China's east to the capital Beijing in search of work.
As an office cleaner, she rode the wave of the country's rapid economic growth and the opportunities it created.
But as that growth cools off, and the prices of key items such as pork rise rapidly following a swine flu epidemic, Gan finds herself among the hundreds of millions of Chinese who are starting to feel the pinch.
"Pork prices have risen so much in recent months and soon I won't be able to afford meat any more. The landlord has also raised my rent from 500 yuan ($71) to 800 yuan ($114), then 1,000 yuan ($142) in three months," Gan told Al Jazeera.
China's gross domestic product (GDP) – which measures the total value of all finished goods and services produced in an economy – grew by six percent in the three months leading up to September.
That was a relatively rapid growth rate for a country the size of China – an expansion rate that was more than three times that of the United States over the same period.
But it was the slowest growth China Economy has experienced since 1992.
The slowdown is disproportionately hurting people like Gan – migrant workers and those in lower-income groups.
"There's no protection for us [from rent hikes] and [landlords] can always just find another tenant easily. The salary in Beijing is barely enough to earn a living," Gan said. Full Story
China's economy and China's industry
Profits at China's industrial firms shrank at their fastest pace in eight months in October, underscoring slowing momentum in the world's second-largest economy, Reuters reports.
Compared with last year, industrial profits fell 9.9% in October to 427.56 billion yuan (£47.3bn), according to data released by the National Bureau of Statistics. This is the biggest drop since the January to February period.
There was a 5.3% decline in September.
In the concluding episode of her series, the leading China-watcher, Isabel Hilton, considers how Beijing is seeking to recast the international order from which it has conspicuously benefited over the last four decades.
A challenge to US predominance is neither wrong in principle nor a development which should necessarily prompt concern – but what are China's rules and how would it seek to lead an alternative approach to international order?
These questions have become more pressing as China economy has deployed its financial muscle, its role as a dominant trading partner and investor and new diplomatic vehicles of its creation to try and exercise coercive influence over other countries.
With the US consciously withdrawing from its long-standing leadership role in both specific regions and particular policy areas, China aims to use its growing influence – gained through institutions, organisations and policy frameworks of Western design – to reshape the rules of the international system and better serve its own interests. Full Story
Trump's wild card and China Economy
The Trump administration's Dec. 15 deadline for new tariffs on China economy looms large, and while most strategists expect them to be delayed while talks continue, they don't rule out the unexpected.
"That's the biggest thing in the room next week. I don't think he's going to raise them. I think they'll find a reason," said James Pauslen, chief investment strategist at Leuthold Group. But Paulsen said President Donald Trump's unpredictable nature makes it really impossible to tell what will happen as the deadline nears.
"He's the one off you're never sure about. It's not just tariffs. It could be damn near anything," Paulsen said. "I think he goes out of his way to be a wild card."
Just in the past week, Trump said he would put new tariffs on Brazil, Argentina and France. He rattled markets when he said he could wait until after the election for a trade deal with China.
Once dubbing himself "tariff man," Trump reminded markets that he sees tariffs as a way of getting what he wants from an opponent, and traders were reminded tariffs may be around for a long time.
Trade certainly could be the most important event for markets in the week ahead, which also includes a Fed interest rate decision Wednesday and the U.K.'s election that could set the course for Brexit. If there's no China deal, that could beat up stocks, send Treasury yields lower and send investors into other safe havens. Full Story
Other Stories of Interest
China Hong Kong Protests (Nov 28)
Hong Kong Protest 2019  (Nov 28)
Trump Stock Market: Will Impeachment Hearings Derail This Bull   (Nov 21)
Negative Thinking: How It Influences The Masses  (Nov 15)
Leading Economic Indicators: Finally in Syn With The Stock Market?   (Oct 28)
Dow Stock Market Outlook: Time To Dance or Collapse (Oct 25)
What Is Fiat Money: USD Is Prime Example Of Fiat (Oct 13)
Yield Curve Fears As Treasury Yield Curve Inverts (Oct 12)
Current Stock Market Trends: Embrace Strong Deviations  (Oct 2)
Market Insights: October Stock Market Crash Update  (Oct 1)
BTC Update: Will Bitcoin Continue Trending Higher  (Sept 17)
Stock Market Forecast For Next 3 months: Up Or Down? (Sept 16)
Stock Market Crash Date: If Only The Experts Knew When (Aug 26)