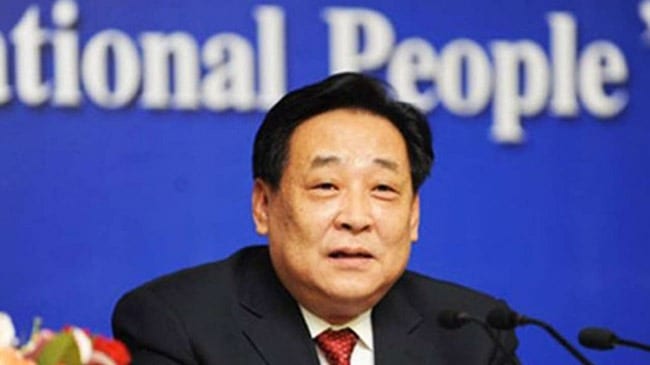 Editor: Philip Ragner | Tactical Investor
US China trade war timeline
We cover multiple arrays of topics for one simple reason. The world is interconnected, and it is not only financial factors that drive the markets. Geopolitics is another major driving force behind the markets. Crowd Psychology dictates that if you focus on the tree, you will forget that the tree is part of a forest and in doing so you will miss the bigger picture. For example, George Soros is behind the surge in fake stories, the massive Anti-Trump riots and the funding of a plethora of revolutions that seek to change the existing regime.  Having the ability to cross analyse multiple factors with an open mind provides you with a much clearer picture of what to expect from the financial markets. On that note, we think you might find the following story of interest:
Despite the heavy beating Bitcoin has taken, the sentiment has not turned bearish, and there are still have too many articles being published on a weekly basis claiming that Bitcoin is going to surge to 100K and beyond.Do these experts ever bother to look at the charts before issuing such targets or do they do so after ingesting some toxic substance? We will never know the answer to that question, but what we do know is that in most cases they have no idea of how high or low the market is going to go.  Is the Bitcoin Bull Market dead or just taking a breather?
US China trade war timeline: Tryings Times ahead
Chinese President Xi Jinping called on Brazil, Russia, India, China and South Africa (BRICS) to reject protectionism.
South African President Cyril Ramaphosa also warned of the impact that tariff threats by US President Donald Trump would have on developing countries.
They were speaking at a three-day meeting of BRICS leaders in Johannesburg, South Africa.
The BRICS countries comprise more than 40% of the global population but have never worked as a co-ordinated economic bloc.
"We should be resolute in rejecting unilateralism," Xi said at the opening ceremony. "A global trade war should be rejected because there will be no winner.
"Unilateralism and protectionism are mounting, dealing a severe blow to multilateralism. China will continue to develop itself with its door wide open." Full Story
US China trade war timeline: Geopolitical Unrest Imminent
There is little doubt that the most consequential geopolitical event this year is the ongoing trade war between China and the United States. A full-blown trade war between the two largest economies in the world is already in place with the most recent round of tariffs, with the United States imposing another $200 billion worth of Chinese goods and China retaliating with a $60 billion round on U.S. goods.
Enjoying this article? Click here to subscribe for full access. Just $5 a month.
The following objectives have been suggested at various times: reducing the trade deficit with China (this seems to be Trump's personal goal), stopping the "Made in China 2025" project, opening up China's market, stopping China's intellectual property rights violations, changing China's state-capitalist system, and, finally, stopping China's rise.
As the Chinese government has emphasized multiple times, China will decide the scope and pace of opening up in accordance with its own domestic interests and conditions.
The U.S. government clearly wants to have a fierce competition with China, and this is fine as long as competition does not become an outright confrontation. Things do not look bright at the moment as the Trump administration is ready to roll out a "holistic squeezing" strategy toward China. If not managed carefully by both sides, this fierce competition might drag the whole world into a new type of great power conflict. Full Story
JOHANNESBURG, South Africa – China's President Xi Jinping on Wednesday, July 25, said there would be "no winner" in any global trade war, in a direct warning to US President Donald Trump who has threatened to slap levies on all Chinese imports.
"A trade war should be rejected because there will be no winner," Xi said at the opening of a BRICS summit of emerging economies in Johannesburg.
"Unilateralism and protectionism are mounting, dealing a severe blow to multilateralism and the multilateral trading regime," he said, without mentioning the United States by name.
"We are facing a choice between cooperation and confrontation, between opening up and closed-door policy and between mutual benefit and a beggar-thy-neighbour approach.
US President Donald Trump has said he is ready to impose tariffs on all $500 billion of Chinese imports, complaining that China's trade surplus with the US is due to unfair currency manipulation. Full Story
Other Articles of Interest
Stock Market Insanity Trend is Gathering Momentum   (Jan 10)
Is value investing Dead   (Jan 9)
Irrational markets and Foolish Investor: perfect recipe for disaster   (Jan 5)
Stock market Crash Myths and Realities  (Jan 3)
Bull-Bear Markets & Arrogance   (Jan 1)