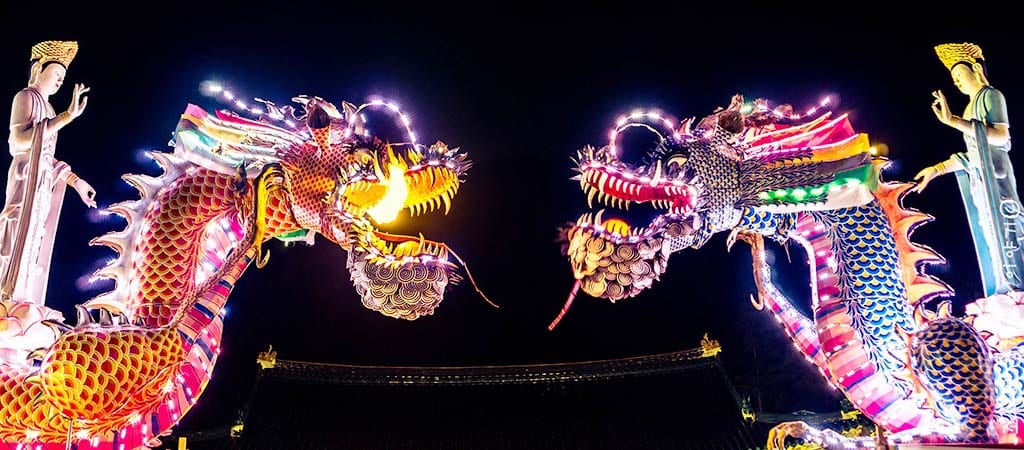 By Hu Yifeng, CNTV writer, Councilor of China Association of Literary Critics, Director of Literary Criticism Research Center of China Federation of Literary and Art Circles and Doctor of Laws
China is embracing the world with its culture. Chinese culture is not represented by exhibitions in museums, or displays of traditional customs, but its interactions with different cultures as well.
Support humanity
Cultural communication can be a bridge to link with other nations.  In 2015, Chinese cultural centers were opened abroad, including Confucius Institutes, along with other inter-governmental and non-governmental exchanges.  Culture "going global" offers more diversity and practices.
The cultural activities, such as "Focusing on Chinese Culture 2015" and "Year of China" in South Africa were inaugurated in China and over 20 African countries, which hosted more than 200 performances, exhibitions, seminars, film weeks and people-to-people exchanges.
In April, the "Year of Chinese-Canadian Cultural Exchange 2015-2016" was initiated in Vancouver, Canada and the Chinese-US Cultural Forum was held in the Constitution Center in Washington D.C.
Chinese Cultural Season was opened in Great Britain in August, via performances of drama, music, dance, design, fashion and new media. In June, Tsinghua University, University of Washington and Microsoft Corporation, founded a Global Innovation College in Seattle. It's the first time a Chinese university set up a college in the United States.
In November, the 2nd "China-Central and Eastern European Countries Cultural Cooperation Forum" was held in Sofia, Bulgaria and endorsed the Sofia Declaration on Cultural Cooperation of China and Central and Eastern European Countries 2016-2017, which is a mechanism to expand the exchanges of Chinese and foreign cultures. A cross-cultural communications platform was set up. The Chinese Cultural Center in Brussels and Singapore were successively completed.
Art boutique
Narrating a Chinese tale through literature and arts is uplifting, while excellent Chinese cultural boutiques have opened worldwide.
The bilingual TV series, The Virtuous Queen of Han, produced by HUACE Film & TV, was broadcast in over 40 countries and regions including the US, South Korea, Malaysia, Japan and Taiwan.
Pathlight, a Chinese literature magazine published overseas, has introduced Chinese contemporary literature to more countries in different languages. The 2nd Chinese Minority Nationalities Film Exhibition in San Francisco has promoted minority' films.
The 39th Monte Carlo International Circus Festival has put wonderful Chinese acrobatics on display.  A large-scale dance drama of ethnic minorities presented in Sofia showed the charms of Confucianism and the beauty of Chinese traditional culture.
The contemporary Peking Opera artist Zhang Huoding had performed the Madame White Snake and Kylin Bag at Lincoln Center in New York.
Chinese artists participated in a series of international festivals such as the 2nd Dhaka International Drama Festival, the 31st West Wind Youth Drama Festival, the 3rd Asian Director Festival and the 22nd BeSeTo Drama Festival, showcasing distinctive Chinese artistic charm.
Industry
Sometimes it's easier to sell than to send culture products abroad. Exporting Chinese cultural trade products had been a major success story this year.  In January, the Ministry of Culture had launched 19 projects in North America, Europe, Asia and Oceania.
In March, "the Vision and Actions on Jointly Building Silk Road Economic Belt and 21st-Century Maritime Silk Road" put forward by the National Development and Reform Commission, Ministry of Foreign Affairs and Ministry of Commerce had strengthened cross-border cultural industry cooperation. In December, the State Council (China's cabinet) had endorsed more diverse cultural trade activities.
International conferences, such as the 2nd International Animation Industry Cooperation and Franchise Meeting (China) in April and the 11th Shenzhen International Culture Industry Exhibition in May can boost cultural brands.
Many exhibited products have gone to overseas markets. In June, the 3rd China-South Korea Culture Industry Forum was held in Seoul, South Korea.  In August, the China-Russia Culture Fair promoted culture and trade as a model for cross-border exchange.
Other Articles of Interest
Go west young man; China developing west to encourage migration (Jan 13)
Oil Tankers trading higher: NAT & FRO TOP Tanker stocks (Jan 10)
Dow Jones Industrial's, Fed Rate hike & Dr Copper (Jan 06)
Russians show patriotism on nuclear bunker tours (Jan 6 2016)
Chinese firms extend Moscow's rail networks (Jan 6 2016)
Remaking Moscow lures more Chinese investment (Jan 6 2016)
Syrian war profiteers: 15 companies that benefit (Dec 31)
Despite Challenges and Sanctions: Russian oil & gas remain profitable
China overtakes U.S. Now world.s largest Economy  (Dec 20)
Americans favor coffee to stock market investing  (Dec 17)
Sexy stocks beat boring bonds: suggested strategy (Dec 10)
China & South Africa Friendship with trade benefits  (Nov 30)
The Business Model of Wall Street is Fraud (Nov 26)
Turkey, Russian tensions, good for defense industry  (Nov 26)
predictions for wild weather, end of Multiculturalism & religious wars ( Nov 14)
When will the Fed raise interest rates (Nov 11, 2015)