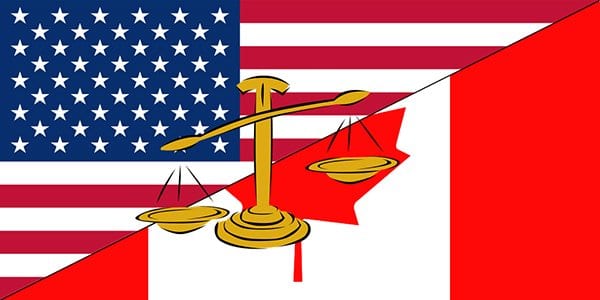 Editor: Philip Ragner | Tactical Investor
US-Canada Trade wars; is this really war or just a misperception 
Because of the new "Class 7" pricing policy, which is expressly designed to disadvantage U.S. exports to Canada and globally, multiple dairy companies in Wisconsin and New York have been forced to inform many of their supplying farmers that the Canadian market for their exports has dried up. For some farmers, this means that the company processing their milk and shipping it to Canada can no longer accept it starting in May. This is a direct consequence of Canada's National Ingredients Strategy and new Class 7 milk pricing program.
"Canada's protectionist dairy policies are having precisely the effect Canada intended: cutting off U.S. dairy exports of ultra-filtered milk to Canada despite long-standing contracts with American companies," said Jim Mulhern, president and CEO of NMPF. "American companies have invested in new equipment and asked dairy farmers to supply the milk to meet demand in the Canadian dairy market. This export access has suddenly disappeared, not because the market is gone, but because the Canadian government has reneged on its commitments."
Should Canada Rethink it's Dairy Policy
"Our federal and state governments cannot abide by Canada's disregard for its trade commitment to the United States and its intentional decision to pursue policies that are choking off sales of American-made milk to the detriment of U.S. dairy farmers," said Tom Vilsack, president and CEO of USDEC "It is deeply concerning that Canada has chosen to continue down a 'beggar thy neighbor' path of addressing its internal issues by forcing the U.S. dairy industry to bear the harmful consequences."
Vilsack noted that while farm families in the Northeast and Midwest are suffering the immediate consequences of the loss of Canadian markets, "thousands more will suffer if Canada persists in using its programs to distort the global milk powder markets so critical to tens of thousands of American dairy farmers."
"The U.S. dairy industry is united on this issue because these restrictive policies effectively bar a significant U.S. export to Canada, with total losses estimated to hit $150 million worth of ultra-filtered milk exports from Wisconsin and New York. As we feared, these policies are now prohibiting our nation's dairy processors from accessing the Canadian market," said Michael Dykes, D.V.M., president and CEO of IDFA. "IDFA is speaking out against Canada's protectionist policies on Capitol Hill, and asking the Trump Administration and state governors and legislators to insist that Canada honor its trade commitments and allow more market access for U.S. dairy products." Full story
Dairy organizations say Canada's actions hurting U.S. milk prices
"This negative impact is conservatively estimated at $150 million worth of ultra-filtered milk exports being lost by companies in Wisconsin and New York, which are highly reliant on their trade with Canada. In fact, the entire U.S. dairy industry is being hurt, as milk prices are being driven down nationally by Canada's trade actions," the groups said. "Having an even wider impact on America's dairy farmers and processors, additional large volumes of skim milk powder will be forced onto the thinly traded global market resulting in a further depression of prices that will negatively impact the revenues of dairy farmers around the world."
"The U.S. dairy industry is highly competitive internationally, and overseas markets represent a vital source of future growth opportunities including thousands of new American jobs," the groups said. "Not long ago, the United States was a net importer of dairy products, but now our nation benefits from a dairy trade surplus of over $2 billion. Enforcement of current trade agreements, whether bilateral or multilateral in nature, is central to strengthening the U.S. economy."  You can read the full letter here.
Other Articles of Interest
Technica analysis of Stock Trends; Why both Technical Analysis & Fundamentals fail (April 8)
Stock Market Trends-Is the Stock Market Heading for a Crash? (April 4)
Political Polarisation: Trump-Brexit win Polarisation Grips Financial advisers (March 31)
War Between the U.S. & China will Destroy World Economy (March 24)
Should you fear Stock Market Crashes -Video  (March 24)
Why you should not be worried about a stock Market Crash Video (March 19)
The scary Stock market crash that experts are overhyping  (March 15)
Stock Market Crash 2017 or Continuation of Bull Market Video (March 15)
Fanaticism-Stock Market Crash 2017 or Continuation of Bull Market (March 15)