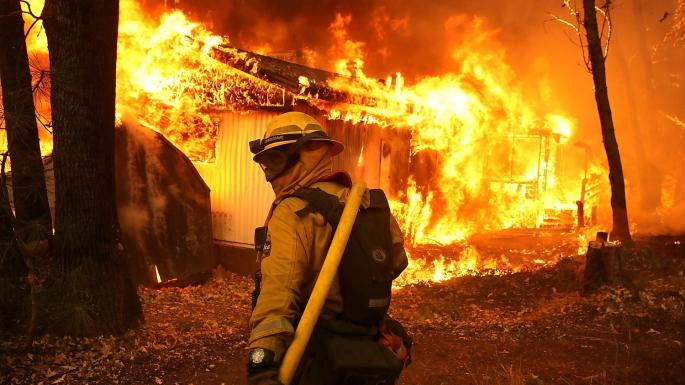 Three major wildfires are raging in California, scorching tens of thousands of acres and forcing entire cities to evacuate.
More than 190,000 acres have burned, 272,000 people have been evacuated, and around 8,200 firefighters are battling the blazes, according to state officials.
In Northern California, the Camp fire has scorched more than 6,700 structures, making it the most destructive in California history.
At least 29 people died as the inferno swept into the town of Paradise, making it the third-deadliest fire in the state's history.
In Southern California, less than 24 hours after a mass shooting in Thousand Oaks, more than 200,000 residents were ordered to flee their homes as the Woolsey fire and the Hill fire tore through the region.
Two deaths have been linked to the fire in Malibu.
The entire city of Malibu was forced to evacuate early Friday due to the wind-driven Woolsey fire, which has destroyed an estimated 83,275 acres and 177 structures and prompted an evacuation of 75,000 homes.
Follow BuzzFeed News reporter Brianna Sacks, who is reporting on the Woolsey fire. Full Story
Other stories of interest