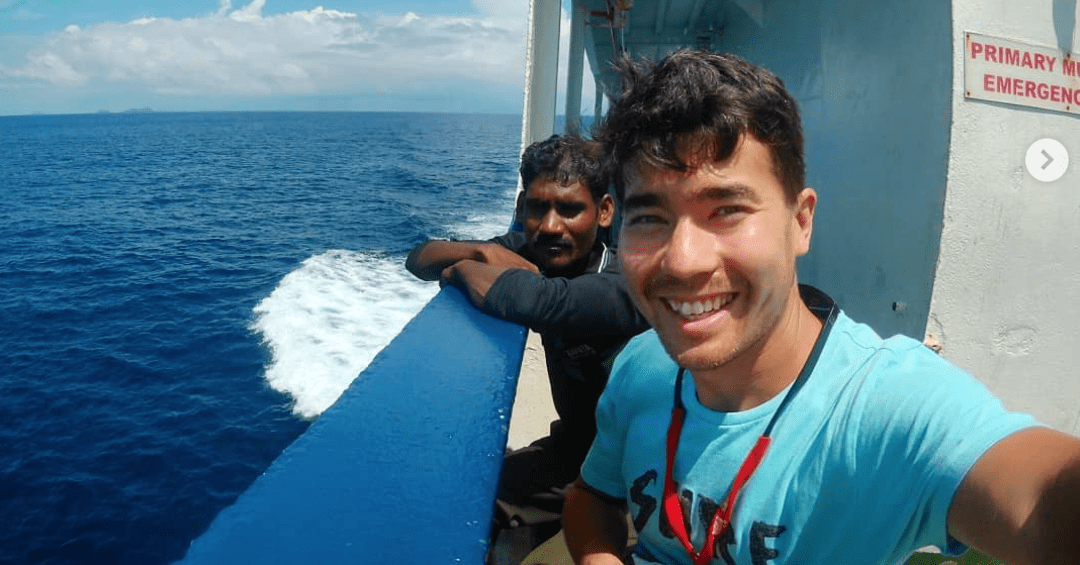 John Middleton Ramsey, 22, remembers his friend, John Chau, 26, telling him about his plan to travel to the Andaman Islands in India to try and teach the remote Sentinelese tribe about Jesus Christ two years ago.
Last week, Chau arrived on North Sentinel Island. Tribe members, who remain completely disconnected from the outside world, then shot him with arrows and killed him.
Ramsey told BuzzFeed News he was very sad to hear of Chau's death, but added: "It's not like I was like completely surprised. I had known about his plans and I knew about the dangers."
Chau spoke with Ramsey about his plans while visiting Ramsey's house in Washington state, shortly after Chau returned from a "scouting" trip to the Andaman Islands to make contacts with local Christians two years ago. Chau's Instagram shows photos of his trip in September 2016.
He told him about his passion for the people of the Andaman and the Sentinelese specifically, Ramsey told BuzzFeed News.
"I don't know what exactly prompted him to be interested in them rather than some other group, but I know a big reason was that they are some of the most isolated people and he had a passion for reaching them with Christ, for they had never even heard about him," Ramsey said.
Ramsey supported the idea. "I encouraged him and said if that's what God is calling him to do, then I was very much behind it." Full Story
Other stories of interest
A clear illustration of why we often refer to experts as jackasses  (Nov 15)