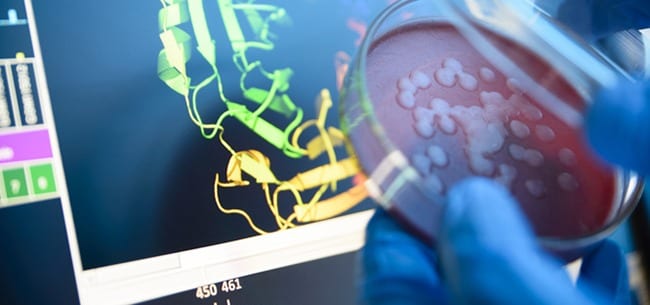 Editor: Draco Copper | Tactical Investor
We discovered that our readers loved the concept of us posting excerpts to other interesting articles. In keeping with that theme, we think you will find the following article to be of interest. We cover a wide array of topics as in today's world of finance everything is interrelated.  Crowd Psychology states that if you focus on only one topic it's like looking at the tree only and forgetting that it's part of the forest.
Despite the heavy beating Bitcoin has taken, the sentiment has not turned bearish, and there are still have too many articles being published on a weekly basis claiming that Bitcoin is going to surge to 100K and beyond.Do these experts ever bother to look at the charts before issuing such targets or do they do so after ingesting some toxic substance? We will never know the answer to that question, but what we do know is that in most cases they have no idea of how high or low the market is going to go.  Is the Bitcoin Bull Market dead or just taking a breather?
When a 71-year-old man, surnamed Hong, from Hefei, Anhui province, developed an unexpected headache, his grandson took him to a hospital to see a doctor.
Their first stop at the First Affiliated Hospital of the University of Science and Technology of China was the inquiry station to find out which department they needed to go to. They were greeted by a "nurse" who asked what symptoms Hong had and then told them to go to the Neurology Department and showed them the way on a 3-D map.
"I am a frequent hospital visitor, but this is the first time that I was served by a robot," Hong said.
"While it usually takes three to five minutes for a doctor to read a CT case-which usually consists of hundreds of images-to make an initial diagnosis, it takes under one second for the AI system to do the same thing," said Tao Xiaodong, head of iFlytek Healthcare.
"Best of all, the system won't get tired," he added.
With a conversion accuracy rate of 95 percent, the product frees doctors from tedious documentation work so that they can focus on caring for patients. "Unlike other AI-based systems that focus on diagnosis and treatment for major diseases, iFlytek is exploring how to use AI to help general practitioners diagnose and treat common diseases," Tao said. "We are developing more AI applications to help doctors, patients and hospitals." Read more
Philips' high-tech investment aligns with national health strategy, focus on key sector
Royal Philips NV is scaling up its adoption of artificial intelligence in a variety of medical offerings as the Dutch firm hones its focus on the healthcare sector.
China will be one major market and beneficiary, thanks to partnership deals with local hospitals in AI-powered medical solutions, according to Andy Ho, CEO of Philips China.
In China, medical records are less well-documented or structured than in most developed economies, a primary drag on doctors' work efficiency and accuracy. In a joint research program with Zhongshan Hospital in Shanghai, Philips uses natural language processing to improve clinicians' workflow by halving the time normally needed to read handwritten medical records and diagnostic charts.
It also adopts diagnostic imaging solutions to detect early symptoms of certain diseases in the lungs, breasts and other areas, Ho said. He projected the technology will grow 30 percent on a yearly basis.
Big data analysis is also at play, according to Ho. By extracting insights from data, doctors can expand their contextual understanding of a patient's history, thus improving personalized therapy.
Philips is combining different sets of AI expertise into a holistic solution to streamline workflow and optimize medical treatment, as exemplified by projects co-conducted with West China Hospital in Sichuan province and Peking University First Hospital, said Choo Chiap Chiau, director of the Artificial Intelligence Lab at Philips Research China. Read more
Artificial Intelligence has revolutionized every field in its wake—from online retail to autonomous cars
Here are 6 Next-Gen AI Companies that are transforming healthcare in a big way:
1. Enlitic – startup that aims to make medical diagnostics faster, more accurate, and more accessible by applying machine learning and image analysis to medical records.
2. Ginger.io – a mobile app that aims to provide 24×7 care to people with depression, stress, and anxiety. Built using state-of-the-art predictive models developed by MIT scientists and engineers, Ginger.io uses a combination of smartphone technology and data analytics to deliver personalized and affordable healthcare.
3. Wellframe – building a next-generation, AI-based, healthcare delivery infrastructure in the form of a mobile care management platform. It creates personalized care protocols for every patient and communicates them via their mobile app.
4. MedAware – Sadly, prescription errors are estimated to cause premature injury and deaths of more than 200,000 patients in U.S. alone, every year. MedAware is on a mission to help treatment providers, payers, and pharmacy chains identify and eliminate a wide range of prescription errors in real-time.
5. Lumiata – building a predictive AI for healthcare that helps hospital networks and insurance carriers provide better care and reduce healthcare costs, by predicting health risks using data-driven precision.
6. Your MD – an AI-based mobile app that helps people access basic personal healthcare information from anywhere, at any time. It uses a chatbot that asks you questions about your symptoms and provides easy-to-understand information about your medical condition and trustworthy advice from the UK's National Health Service (NHS) to help you get better. Read more
Other Articles of Interest
Stock Market Insanity Trend is Gathering Momentum  (Jan 10)
Is value investing Dead  (Jan 9)
Irrational markets and Foolish Investor: perfect recipe for disaster  (Jan 5)
Stock market Crash Myths and Realities  (Jan 3)
Bull-Bear Markets & Arrogance  (Jan 1)
2017
Will The Stock Market Crash In 2018  (Dec 11)
Has US Dollar Finally Hit Bottom   (Dec 6)
BitCoin Has Done What Precious Metals Never Could  (Dec 4)
Experts Making Stock Market Crash Forecasts usually know nothing  (Nov 17)
1987 stock market crash anniversary discussions- nothing but rubbish ( Oct 24)
Dow 22K Predicted In July 2017; Next Target Dow 30k? (Oct 15)
Anxiety and Greed Index Don't Support Stock Market Crash  (Oct 14)
Fed States Inflation is not an issue?  (Oct 13)