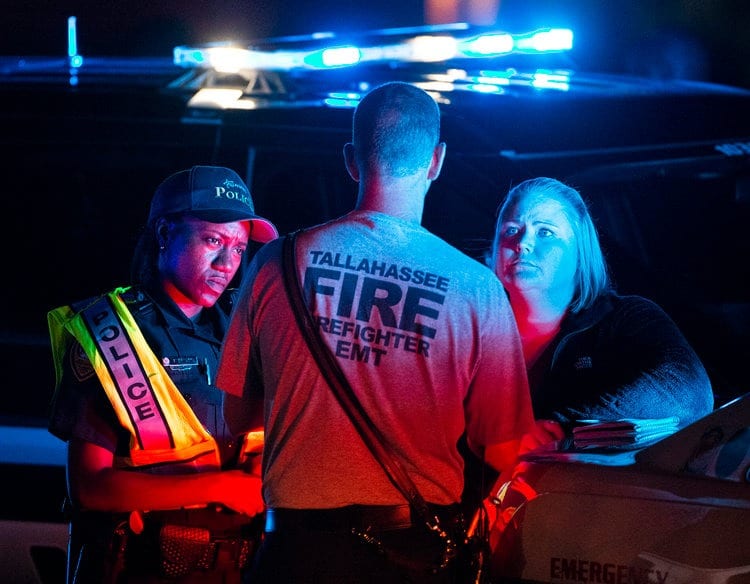 Florida Shooter Killed 2 People
A student and a faculty member at Florida State University were killed and five people were injured when a shooter opened fire at a Tallahassee yoga studio Friday, before killing himself.
Tallahassee Police Chief Michael DeLeo told reporters that authorities first received a call around 5:30 p.m. reporting the shooting at the Hot Yoga Tallahassee studio in the Betton Hills Complex.
DeLeo said that several people fought back to save themselves and other people, calling it a "testament to their courage."

"In my public service career, I have had to be on some bad scenes. This is the worst," City Commissioner Scott Maddox said on Facebook. "Please pray."
Of the seven victims identified by police, six sustained gunshot wounds, and one was pistol-whipped, according to a statement from the Tallahassee Police Department. Two victims are in stable condition, and three have been released from a local hospital.
Those killed were named as Dr Nancy Van Vessem, 61, who worked at FSU's College of Medicine, and FSU student Maura Binkley, 21.
The shooter was identified as Scott Paul Beierle, 40. Social media accounts that appeared to belong to him indicated that he lived in Tallahassee and had studied at FSU before serving for a period in the Army. (A Pentagon spokesperson confirmed to BuzzFeed News he had served from 2008 to 2010.) On his LinkedIn profile, he described himself as a job-seeker since June 2013. Full Story
Other stories of interest