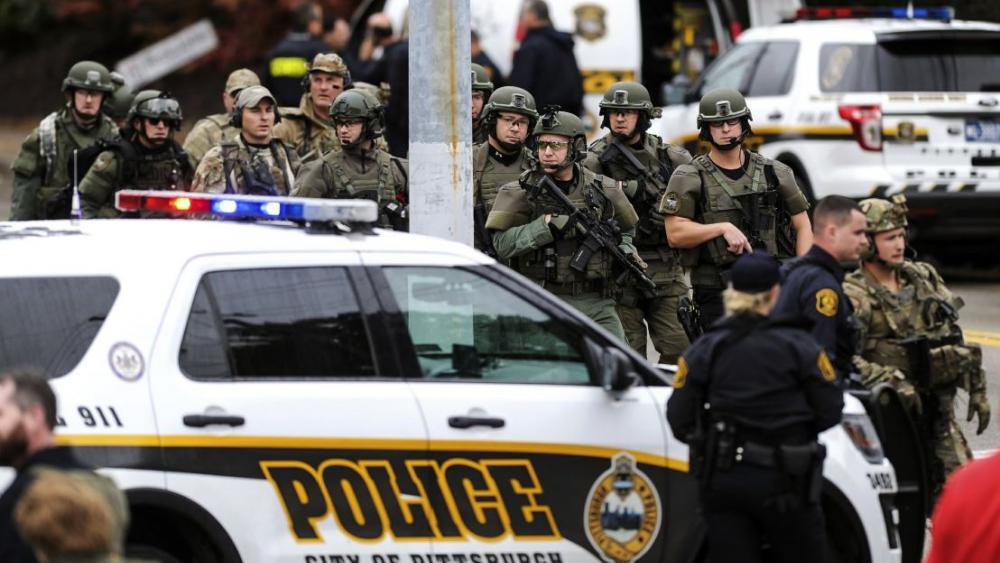 The massacre inside the Tree of Life synagogue also left six people injured, including four police officers. Officials described the shooting as a hate crime.
The suspect, Robert Bowers of Pittsburgh, is now in custody. He faces 29 counts of federal charges, including 11 counts of obstruction of exercise of religious beliefs resulting in death. The shooter was armed with an assault rifle and at least three handguns, officials said.
FBI Pittsburgh Special Agent in Charge Bob Jones said it was the "most horrific crime scene" he had seen in his 22 years with the bureau.
The suspect is a neo-Nazi who has railed against Jews, immigrants, and refugees and pushed a white supremacist agenda online. During the shooting, the attacker said he wanted all Jews to die, according to police dispatch audio.
Squirrel Hill, where this took place, is a quiet Pittsburgh neighborhood. We talked to residents, who told us this "rips at the fabric of our community."
News of the killings spread rapidly, but some Orthodox Jews in the area didn't find out for hours. This is because Orthodox Jews don't use phones on the Sabbath, meaning they couldn't call loved ones on Saturday to say they were safe. Some didn't hear about the Tree of Life horror until sundown. Full Story
Other Articles of Interest