Why is Obama s purposely allowing radical Muslims into the Country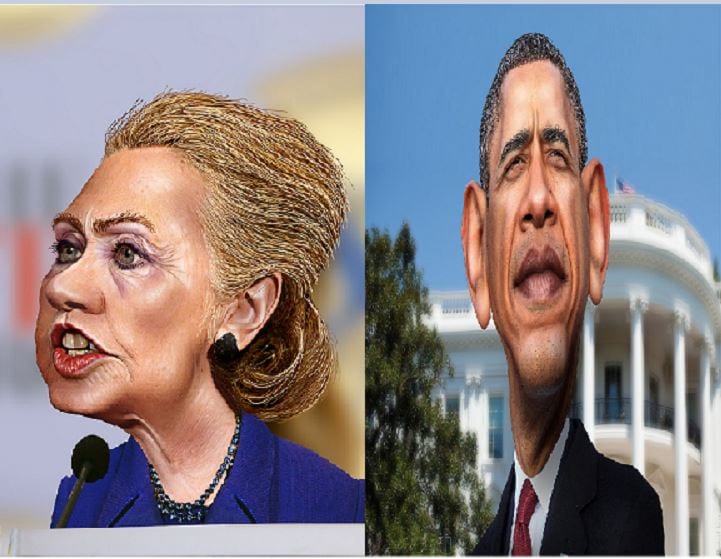 Clinton tells us to trust her, that she has experience at being in charge and that Trump has none. Well if she talking about working under Obama; the following story is one of many which illustrate that we don't need such an insane person at the helm.  If she thinks being the first lady once upon a time provides her with some experience, then we need to remind individuals that Bill lied under oath and that he signed the worst bill in history otherwise known as NAFTA. NAFTA was the death of the US manufacturing industrial complex.
Now we find that her previous boss has given over 800 illegal hard cord immigrants who were on terror list citizenship is simply beyond belief. How in the hell were they allowed to be in the country so long and how were they able to overcome the biometric tests. In most cases there were no fingerprints on file; if this was a simple case of just giving regular illegal immigrants citizenship it would be one thing, but to give it to some of the most dangerous people around reveals a hidden agenda.
More than 800 illegal immigrants from countries of concern who were set for deportation were mistakenly granted U.S. citizenship because the Department of Homeland Security didn't have their fingerprints on file, according to an internal audit released Monday.
The Homeland Security Department's inspector general found the immigrants used different names or birthdates to apply for citizenship with the U.S. Citizenship and Immigration. In the case of 858 immigrants from "special interest countries or neighboring countries with high rates of immigration fraud," the discrepancies weren't caught because their fingerprints were missing from government databases.
A few even managed to get aviation or transportation worker credentials, though they were later revoked. One became a law enforcement officer.
The inspector general report could further fuel warnings about immigration security. The report warned that when immigrants become naturalized, "these individuals retain many of the rights and privileges of U.S. citizenship, including serving in law enforcement, obtaining a security clearance, and sponsoring other aliens' entry into the United States." Full Story
Other stories of Interest
Timeline of How America Provoked Russia & More  (Sept 23)
Alternative View Points- Stories Mass Media Hides From You  (Sept 23)
Compelling news-Stories Mass Media will never let you hear (Sept 23)
Donald Trump would return compliment to Putin (Sept 18)
Insanity prevails-Auto Loan Defaults Spike & Ford offers longer Financing (Sept 18)
It's not time to sell the DAX; in fact it's time to buy  (Sept 17)
A step back in time; Stock Market Corrections-Nothing but Buying Opportunities (Sept 17)
John Oliver on the Dangers of Sub-Prime Auto Loans (August 21)
On Fraud, Lies & Corruption Hillary Destroys Trump (August 9)
Currency devaluation wars & officers getting shot for nothing (August 9)
Fed's War on Cash; Germany Joins negative Interest Rate Club  (August 8)
Goldman Obtains information Illegally & Fined only 36 million (August 7)
Pope Francis States Islam should not be Identified with Violence (August 5)
Media & Market Manipulators over exaggerate Brexit Effect (August 1)