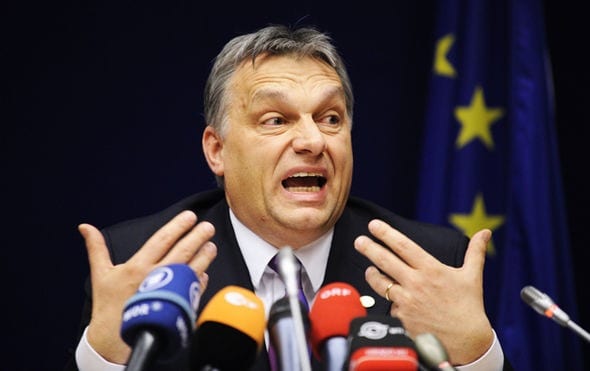 Editor: Vladimir Bajic | Tactical Investor
Before we get to the article at hand many might ask why we cover political and health issues when our main focus in the stock markets and the financial arena.   Identifying the problem is over 80% of the solution and this is why most people don't know what to do because they don't really understand the problem. Now you know why we are the only financial website that covers such a wide array of topics that on the surface appear to be unrelated but are in fact, deeply interwoven.  Mass psychology is a very powerful tool and if employed correctly can help you spot the grotesque levels of manipulation the masses are subjected to. We strongly suggest that you view or read or view Plato's allegory of the cave.  You might also find the following article to be of interest:
Most hated Market In History
This Bull started off as the most hated bull market in History, and it is now metamorphosing into the most insane of all Bull Markets. By any measure, this Market needs to let out some steam as it is trading in the extreme of the extremely overbought ranges. Historically, the crowd is almost always in the bullish camp at this stage of the game, but that does not appear to be the case. In fact, what stands out is that the masses are as anxious as ever, and yet the markets are trading close to their highs. Stock Market Trends-Is the Stock Market Heading for a Crash?
Soros has accused Prime Minister Viktor Orban of running a corrupt "mafia state." Orban alleged that the Hungarian-American investor was paying "agent-like networks" of non-governmental organisations to enforce his policies, including the promotion of migration, in Europe and Hungary.
"This is a declaration of war," Orban said on state radio. "We are facing a financial speculator who has made a lot of money while … plunging many into poverty."
George Soros: Good, Bad or Ugly
Orban was replying to Soros' speech Thursday at the Brussels Economic Forum where he spoke about the challenges faced by the European Union, including conflicts over the rule of law in Poland and Hungary. "I am full of admiration for the courageous way the Hungarian people have resisted the deception and corruption of the mafia state the Orban regime has established," Soros said, describing the "mafia state" as the current equivalent of a totalitarian regime — "one which maintains a facade of democracy but the rulers use their control of the media, the judiciary and the other levers of influence, to enrich and maintain themselves in power." Full Story
The war on Soros continues to rage, and we expect in time that more nations will join the war.  When Soros gets interested in something, chaos is sure to follow. However, individuals like this are about to experience a massive setback, and this trend will last for years to come.
Even Israel sees  Soros as a Potential Threat
Soros has never done a good deed; his entire mission is to destroy the sovereignty of nations. He seems to delight in misery and pain. The US should stand up to this vile man.
Israel's foreign ministry has issued a statement denouncing U.S. billionaire George Soros, a move that appeared designed to align Israel more closely with Hungary ahead of a visit to Budapest next week by Prime Minister Benjamin Netanyahu.
Soros, a Hungarian-born Jew who has spent a large part of his fortune funding pro-democracy and human rights groups, has repeatedly been targeted by Hungary's right-wing government, in particular over his support for more open immigration.
In the latest case, Prime Minister Viktor Orban has backed a campaign in which Soros is singled out as an enemy of the state. "Let's not allow Soros to have the last laugh," say billboards next to a picture of the 86-year-old investor, a campaign that Jewish groups and others say foments anti-Semitism. Full Story
Other Stories of Interest 
Dow Could Trade to 30K But not before This Happens  (July 11)
Fake news & Weak Economy Can't Stop Stock Market Bull  (July 6)
Technica Analysis of Stock Trends; Why both Technical Analysis & Fundamentals fail (April 8)
Stock Market Trends-Is the Stock Market Heading for a Crash? (April 4)