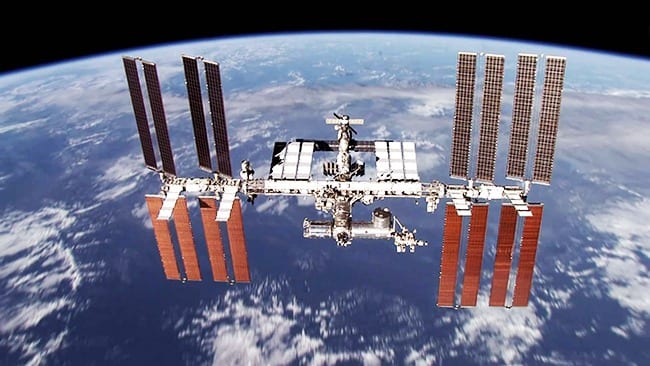 Editor: Johnathan Meyers | Tactical Investor
One of the main reasons we cover such a broad range of topics is because the masses are being systematically brainwashed to see what they are being directed to see. You can only solve the problem if you understand the problem; if you do not, you will either never solve it or continue trending on the path of stupidity forever. To become a good investor, you need to see the full picture and not the snippets that the mass media conveniently and almost gleefully is willing to provide.  Mass psychology states that it is imperative to acknowledge the forest while looking at the tree. In other words, emotions drive the markets, and you need to focus on what emotions Mass Media is trying to stir up to spot the next significant trend. With that in mind, we think you might find the following article to of interest:
Many stocks are trending upwards while key technical indicators move from the overbought to the oversold ranges. If this took place on the daily charts it could be ignored, but, these developments are taking place in the slow-moving monthly charts, and it suggests that a new trend might be about to take hold. Then you have stocks that trend endlessly in the overbought ranges with no sign of letting up, but the stock continues to trend higher and higher. If this trend takes hold, then a plethora of technical analysts will face the ultimate challenge: "Adapt or die". Stock market Insanity Trend is Gathering Momentum
The White House plans to stop funding the station after 2024, ending direct federal support of the orbiting laboratory. But it does not intend to abandon the orbiting laboratory altogether and is working on a transition plan that could turn the station over to the private sector, according to an internal NASA document obtained by The Washington Post.
"The decision to end direct federal support for the ISS in 2025 does not imply that the platform itself will be deorbited at that time — it is possible that industry could continue to operate certain elements or capabilities of the ISS as part of a future commercial platform," the document states. "NASA will expand international and commercial partnerships over the next seven years in order to ensure continued human access to and presence in low Earth orbit."
"As a fiscal conservative, you know one of the dumbest things you can to is cancel programs after billions in investment when there is still serious usable life ahead," he said.
When asked about the possibility of a public-private partnership, he said, "I think all of us are open to reasonable proposals that are cost effective and that are utilizing the investments we made in a way that maximize their effectiveness."
Frank Slazer, the vice president of space systems for the Aerospace Industries Association, said the plan also could prove sticky with the station's international partners.
"It will be very hard to turn ISS into a truly commercial outpost because of the international agreements that the United States is involved in," he said. "It's inherently always going to be an international construct that requires U.S. government involvement and multinational cooperation." Read more
NASA's inspector general, Paul Martin, laid out his concerns over the space station's transition during a Senate space subcommittee hearing May 16th, helmed by Sen. Ted Cruz (R-TX) and Sen. Bill Nelson (D-FL). During his testimony, Martin said that there's just no "sufficient business case" for space companies to take on the ISS's yearly operations costs, which are expected to reach $1.2 billion in 2024. The industries that would need the ISS, such as space tourism or space research and development, haven't panned out yet, he noted. Plus, the private space industry hasn't been very enthusiastic about using the ISS either — for research or for profit. "Candidly, the scant commercial interest shown in the station over its nearly 20 years of operation gives us pause about the agency's current plans," Martin said at the hearing.
However, Martin said today that transitioning the ISS to the private sector probably wouldn't save NASA that much money, anyway. That's because the space agency would still continue to send astronauts and cargo to and from the privatized space station (or any other commercial habitat that's in low Earth orbit). And transportation is expensive. For instance, NASA has allocated $1.7 billion on transporting astronauts and supplies to the ISS in fiscal year 2018. "Any assumption that ending direct federal funding frees up $3 to $4 billion beginning in 2025… is wishful thinking," Martin said.
NASA's other alternative is to get rid of the ISS altogether, by slowly taking it apart piece by piece and plunging that hardware safely into Earth's atmosphere. But that's not as easy as it sounds. De-orbiting the space station will be a three-year process that's estimated to cost $950 million, according to the inspector general. Read more
The US administration announced in February it wanted to redirect the money it spends on the ISS toward other space exploration projects, like returning to the Moon and eventually sending people to Mars.
But the plan was deemed too simple and shortsighted by experts and, crucially, by lawmakers who control the US purse strings.
"We cannot have it all. Federal funding is not unlimited," said Lamar Smith, the Republican chairman of the House Science, Space, and Technology Committee, during a hearing Thursday.
If the station were privatized, Americans would continue to pay for exploration missions and research, and the savings would amount to no more than one billion per year, according to researcher Bhavya Lal at the Institute for Defense Analysis.
That falls far short of the amount needed to fund a human exploration mission to Mars.
"It is unlikely that a commercial space station would be economically viable by 2025," she said.
Saving the space station is a cause that unites both Republicans and Democrats.
"We've got this platform up there (worth) north of $100 billion, and it's there," said Senator Bill Nelson of Florida, ranking member on the Subcommittee on Space, Science and Competitiveness.
"Abandoning this incredible orbiting laboratory where they are doing research, when we are on the cusp of a new era of space exploration, would be irresponsible at best and probably disastrous."  Read more
Other Stories of Interest
Is this the end for Bitcoin or is this a buying opportunity? (Jan 24)
Stock Market Insanity Trend is Gathering Momentum   (Jan 10)
Is value investing Dead   (Jan 9)
Irrational markets and Foolish Investor: perfect recipe for disaster   (Jan 5)
Stock market Crash Myths and Realities  (Jan 3)
Bull-Bear Markets & Arrogance   (Jan 1)
2017
Will The Stock Market Crash In 2018  (Dec 11)
Has US Dollar Finally Hit Bottom    (Dec 6)
BitCoin Has Done What Precious Metals Never Could  (Dec 4)
Experts Making Stock Market Crash Forecasts usually know nothing  (Nov 17)
1987 stock market crash anniversary discussions- nothing but rubbish ( Oct 24)