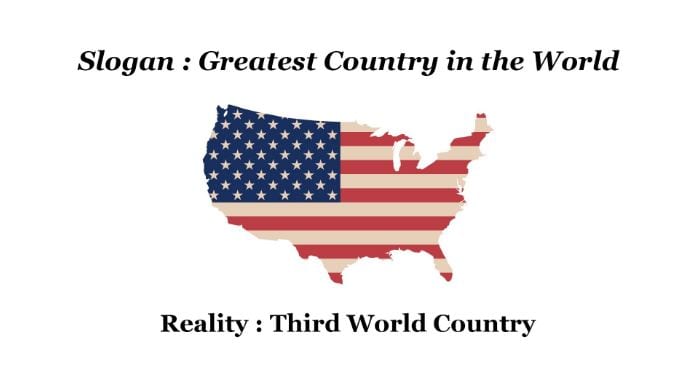 What Is My Socioeconomic Status?
A key sign of financial health is savings; if one does not have a decent amount of money tucked away for a rainy day it is a sign that all is not well. Americans have a very hard time sticking to a budget; compared to their Asian counterparts, Americans are undisciplined when it comes to saving money.  This is reflected in the startling revelation that over 62% of Americans do not even have $1000 in savings. Foreigners are shocked when they find out that Americans have so little money saved for a rainy day.  In terms of savings, America is worse than many developing nations and in fact, the middle class in many third world countries have more money saved than the average middle-class family in the US.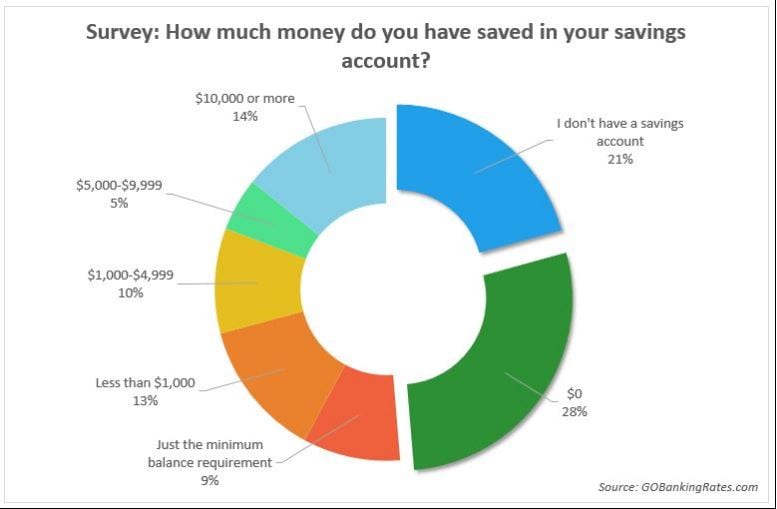 "It's worrisome that such a large percentage of Americans have so little set aside in a savings account," said Cameron Huddleston, a personal finance expert and columnist for GOBankingRates. "It suggests that they likely don't have cash reserves to cover an emergency and will have to rely on credit, friends, and family, or even their retirement accounts to cover unexpected expenses."
If 62% don't have $1000 or more what the hell do they expect to do if some misfortune strikes them? Hope that some Good Samaritan throws money on their laps.  Americans are still not thinking, they are spending money they don't have on crap they don't need to impress they don't even like. It's a sure recipe for disaster. Americans have never learned to live within their means and with the economy, in disarray, they should be living one to two levels below their means.  It appears that they will only learn after they have lost it all and thrown on the streets; at that point, reality will hit, but by then it will be too late for most.
What Is My Socioeconomic Status? Chinese Consumers seem to be faring better
 Our recent article of which an excerpt is provided below illustrates how many Middle-Class Chinese have $50,000 or more in savings.
According to Credit Suisse109 million, Chinese have savings network that ranges from $50,000 to $500,000. The momentum gained traction in 2000; since that time, China's Middle Class has grown at twice the U.S rate.  To avoid changes such as unemployment, Credit Suisse, measured wealth rather than income. Hence, these numbers are quite shocking; when you consider that the average worker in the U.S does not even have $5,000 in savings. Makes you wonder which country is 3rd world and which one is 1st world
China accounts for a fifth of the World Population but accounts for 10% of the Global Wealth. In the years to come the pace will continue to increase, eventually propelling China to the number one place. China has the World's second most Millionaires and is creating them at a faster rate than the U.S.  Currently, China has more than one million millionaires. However, China now has the most billionaires in the World, and this means its just a matter of time before they have the most millionaires too. Full Story
Game Plan: Invest for the future 
Learn how to invest in the markets and make sure you don't end up at the mercy of some cooperation or government-controlled social security.  Subscribe to our free newsletter to keep abreast of the latest developments; we cover everything from the financial markets to the World's food supplies. Mass Psychology knows no limits, utilized properly it can spot trends in any market, and you can learn how to protect yourself and benefit from these new trends.  Lastly, live one to two levels below your means and put this money to work in the stock market. One thing to remember is that disaster is the code word for opportunity.
Other Articles of Interest:
Negative rates will fuel the biggest Bull Market rally in History (25 May)
Millennials being squeezed out of Housing Market (20 May)
Problem is Fractional Reserve Banking-we don't need Gold standard (15 May)
BBC Global 30 Index Signals Dow Industrial Index will trend higher (11 May)
Stock Market Bull not ready to buckle (4 May)
Fear mongers are parasites that profit from your fear (2 May)