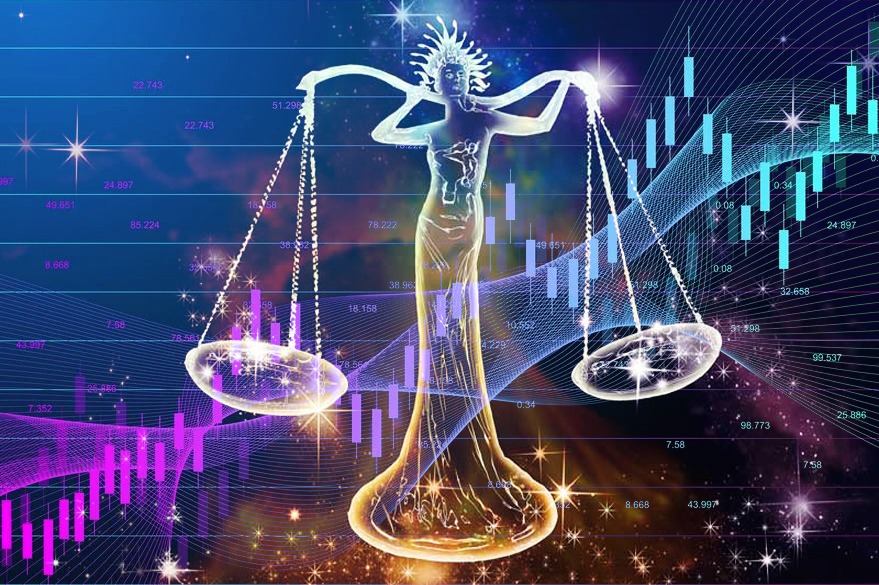 The markets will recover as they have always done in the past. Those who panicked and dumped their shares will live through the same regret they and their ancestors lived through for giving away something valuable for next to nothing.
Crashes always end for one reason; the money and 2x more that left the markets always return. The only remnant from this crash will be all the smashed egos, portfolios, etc., for those who let fear rule the roost. The big players never lose. You know the folly of jumping out of the markets if you understand that. If you are not using the money you need for your daily living expenses (which you should never do), you can do what the rich guys are doing, sit it out and walk away with a nice bundle. The top players never try to buy at the bottom; their idea is to get in at a reasonable price. Over the short term, they can take paper losses of up to 50%, for they know the long-term outcome in advance, as do you. Market Update, May 11, 2022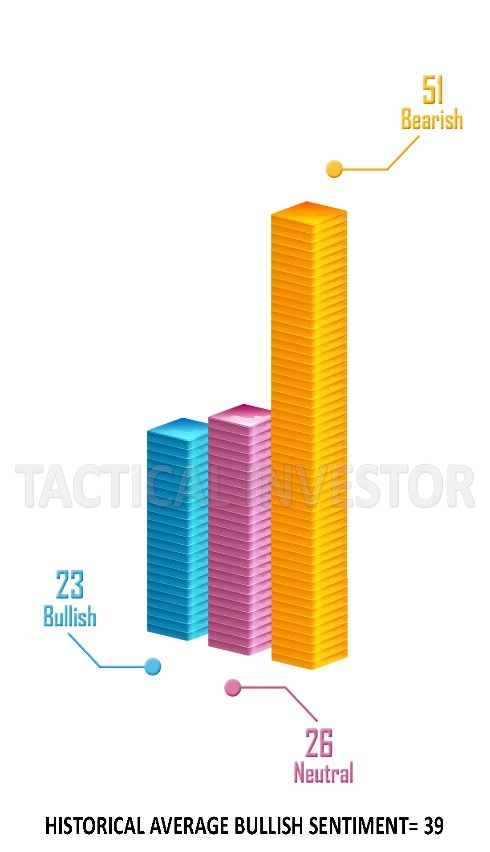 The needle on the anxiety gauge shifted even deeper into the madness zone. One more tiny move, and the needle will be in the most extreme point of this zone. The latest sentiment data just came in. Bulls: 16 Neutral: 30 Bears: 54.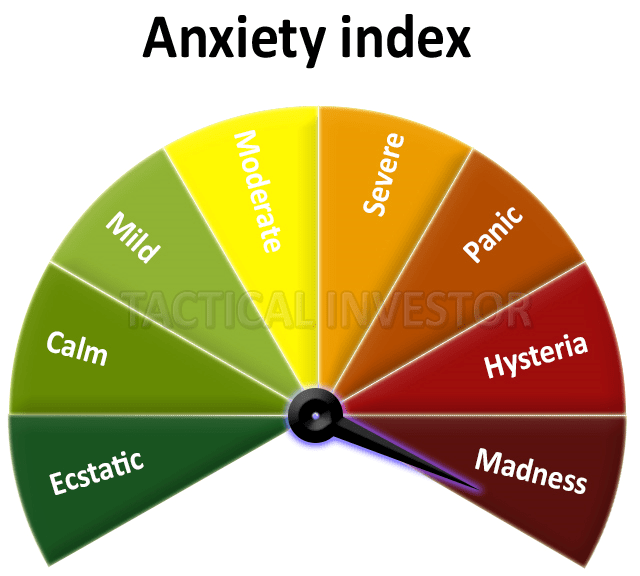 Historical Sentiment values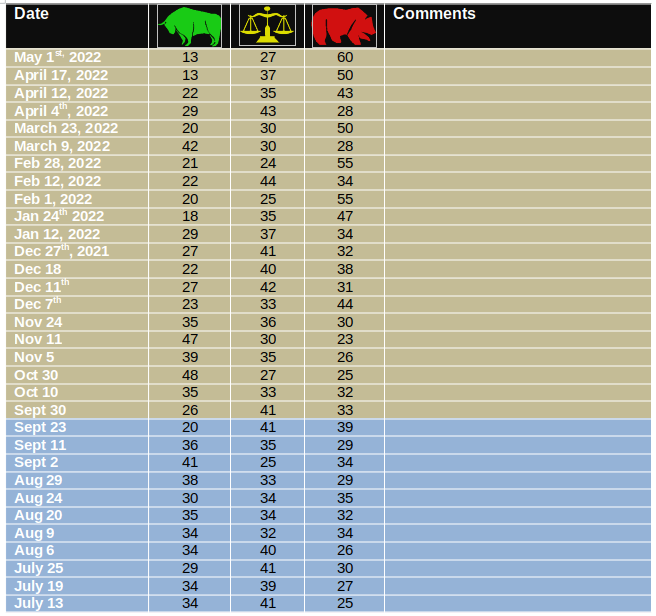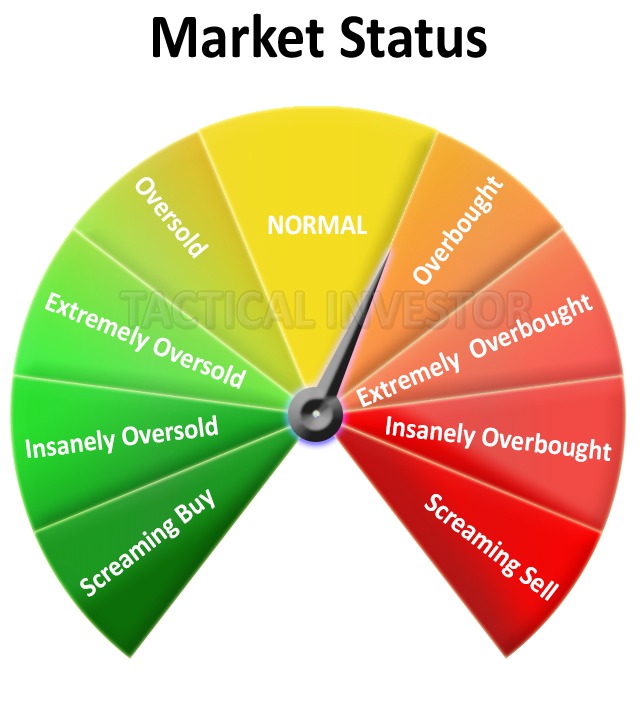 The market is now very close to entering the long-term Normal zone (which corresponds to a neutral state). Historically it is at a critical juncture, and one of two outcomes is now possible
Reverse course and rally strongly, but the subsequent correction will be much stronger as the markets did not complete the normal overbought to oversold cycle.

The market completes the normal cycle, moving from the overbought to the oversold ranges. This takes more time, but the rally is also more potent.
The market is stuck in a trading zone. What I mean is that its upside is limited because of inflationary factors. Almost all the issues surrounding inflation were self-inflicted. All of this could be rectified by lifting sanctions on Russia. Overnight food and energy prices would drop. Many individuals in the world could starve because of the sanctions we have placed against Russia. . We have to balance the needs of the many against the few. If nothing is done to resolve the energy crises, stock prices will continue to drop, but sooner than later, they will rebound, for the cure for low prices is lower prices. However, while America will recover, Europe risks returning to the Stone Age, as they have no low-priced alternative to Russian Gas. Europe depends on cheap energy to remain competitive. However, that is a story for another day. From a long term, prospective stocks are almost trading at the screaming buy range.
Other Articles of Interest