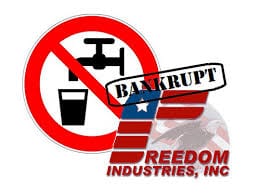 MORE AUTOMATIC ENROLLMENT IN RETIREMENT SAVINGS PLANS COULD BE COMING SOON
On Monday, President Obama hosted the once-every-decade White House Conference on Aging and made known his desires for America to do better in making sure middle-class workers receive workplace retirement savings options. Concerned about the need to take action, the President ordered the U.S. Department of Labor to distribute regulations for states on requiring automatic enrollment of employees in retirement savings plans.
A staggering one-third of American workers are not offered retirement plans at work. When it comes to older generations the lack of a real retirement fund has often means living in inadequate conditions, extreme budgeting on food, lack of dependable transportation as well as fleeting health care coverage.*According to The New York Times, some states have already passed laws that require companies to automatically enroll employees in retirement savings programs when they're hired. Another 20 are considering a similar measure. The President would like to see more initiatives like this go into effect. Moreover, the administration would like to see curbs on the conflicts of interest among financial advisors. There's also been a $35.7 million investment in "geriatric workforce training" to, according to Time magazine, "raise the quality of both family and paid caregiving."     full story
Looks like the government had the good interests of the masses at heart……. In dreams, maybe, but not in this world and not at this time; the masses are cannon fodder, and so this push is another measure to make sure the stock market keeps roaring upwards.  Right now, you have states and cities investing pension money into the stock market to make up for their shortfalls. Where do you think, this new pension money will sit? They are unlikely to park this money into treasuries, and the best way fund managers can make an extra dime is to charge fees for trading?  Expect this measure to pass and new money to flood the markets.
State pension funds face $1 trillion funding gap
More depressing news for workers who depend on a pension to fund their retirement: State-run pension funds faced a $968 billion shortfall in 2013, up $54 billion from the year prior, according to a new report by The Pew Charitable Trusts. When local pension fund shortfalls are factored in, the total pension funding gap surpasses $1 trillion.
"Policy makers are going to need to find a way to address [this funding gap] and it's going to have to come down to some kind of plan to pay it down in an orderly fashion," said David Draine, a senior researcher at Pew Charitable Trusts. On average, state pension plans were only 74% funded. The implications for workers are huge. If states don't find a way to fully fund pension plans, many workers who have dutifully paid into pension plans may not get back what they've put in and young workers may not get to participate at all.
Fewer than half of states were able to meet their required annual contributions to pension funds in 2013. New Jersey and Pennsylvania were the furthest behind— each was only able to make only half its annual funding contribution. As a result, more than one-third of their state pension funds were unfunded. Overall funding rates were the worst in Illinois (with just 39% funded) and Kentucky (44%), where pension funding levels have declined for three years in a row. Just two states managed to finish the year with 100%-funded pensions: South Dakota and Wisconsin. Full Story
First thing, don't count on your pension, make backup plans. If you have the option of cashing out and managing the money on your own do so ASAP.  Going forward almost every pension is going to be up for cuts.  Those who fooled themselves into believing that they are safe and sound will find out how suddenly things can change.   These organisations will do the only thing desperate people do…….. What is that you ask? Gamble? The best place to gamble and make it look like you are doing something good, is the stock market.  So we will have yet another driving force, to propel the markets higher. However, the higher the markets go; the more precise individuals will have to be with their stock selections. What the masters of deceptions are now doing is making certain sectors collapse while pushing the markets higher. So instead of experiencing a stock market correction, we are experiencing sector crashes. Don't believe it……. look at the Gold sector, the energy sector, the airline's sector before it bottomed out and the list goes on; it's a brilliant plan in a nefarious manner of speaking.
Keep It Quiet  Aide Tells Shouting Kerry and Iran Minister
On the hottest day of the year in Vienna, emergency air-conditioning units were deployed at the Iran nuclear talks, but it wasn't enough to stop diplomats losing their cool.As the negotiations grind on in the Austrian capital, frustrations have boiled over into decidedly undiplomatic confrontations. In one incident on Monday, U.S. Secretary of State John Kerry and his Iranian counterpart Mohammad Javad Zarif could be heard shouting in nearby rooms.  A Kerry aide tip-toed into the room during the evening meeting at the Palais Coburg, a former aristocratic residence converted into a luxury hotel, to warn them that everyone outside could hear their row, according to Iranian state-run news agency IRNA.
More from Bloomberg.com: NYSE Halt Roils Market as Malfunction Hits Biggest Exchange
Diplomats are feeling the pressure to meet a July 9 deadline to get a finalized deal to the U.S. Congress. If they don't, lawmakers there will extend their review of the plan, and Iran may have to wait longer for sanctions relief. Word of the clash spread quickly amongst diplomats. Full Story
The only thing to take from this story is the temper issue and the weather issue. On both counts expect tempers to flare on a worldwide basis and more extreme weather. V readings have ended their correction, and the reversal was massive; additionally, the religious provocation index has soared to a new high almost every month for the past six months………  The age of unexpectedness is upon us.  
Other related stories of Interest: