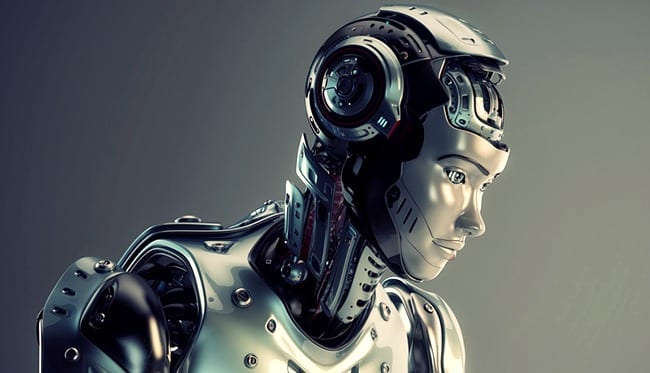 Editor: Johnathan Meyers | Tactical Investor
Market Development & Smart Robots
The global smart robots market is predicted grow due to the their increasing rate of adoption for personal applications such as elderly assistance, robotic pets, pool cleaning, and vacuum cleaning, among others. These robots are presently being designed to carry on autonomous tasks and for working along with human beings.
This study presents an extensive piece of information on the global smart robots market and aims at analyzing the whole market as well as its segments through comprehensive classifications. The dynamics impacting the development of the market such as the drivers, restraints, opportunities, and trends have also been encapsulated under this report. The study also presents a bird's eye view of the global smart robots market and throws light on the key technological developments taking place in this market.
The report also includes the future road-map of the market for smart robots with respect to the application areas, potential markets, and upcoming technologies. The competitive landscape section of the report also presents the market shares of the key players operating in the market. In addition, the prime strategies deployed by numerous players, the new product developments, mergers and acquisitions, joint ventures, and collaborations Full Story
Market Development: Smart Robot Market Will be Worth $14 billion in 2023
According to the new market research report on the "Smart Robot Market by Component (Hardware and Software), Industrial Application (Automotive, Electronics, and Food & Beverages), Personal Service Application, Professional Service Application, and Geography – Global Forecast to 2023", the smart robot market is valued at USD 4.94 Billion in 2018 and is expected to reach USD 14.29 Billion by 2023, at a CAGR of 23.7% between 2018 and 2023. The market is mainly driven by the factors such as growing adoption of autonomous robots for professional services, emerging technological advancement in the field of robotics, increasing investments toward industrial automation, and growing government aid for R&D of AI-enabled robots.
The smart robot market for software is expected to grow at a higher CAGR during the forecast period. As technological advancements lead to the growing complexity in terms of features such as inter-device connectivity, artificial intelligence (AI), and autonomous operations, the value of the software part in the overall smart robot market will increase more than that of hardware as software assists complex functionalities to process efficiently and accurately.
The market for professional service applications is also expected to grow at a higher CAGR during the forecast period. Also, the professional service application accounted for the larger share in 2017. The market is expected to be driven by the increasing demand from defence and marine applications. Full Story
Other Stories of Interest
Is this the end for Bitcoin or is this a buying opportunity? (Jan 24)
Stock Market Insanity Trend is Gathering Momentum (Jan 10)
Is value investing Dead (Jan 9)
Irrational markets and Foolish Investor: perfect recipe for disaster   (Jan 5)
Stock market Crash Myths and Realities (Jan 3)
Bull-Bear Markets & Arrogance (Jan 1)
2017
Will The Stock Market Crash In 2018 (Dec 11)
Has US Dollar Finally Hit Bottom  (Dec 6)
BitCoin Has Done What Precious Metals Never Could (Dec 4)
Experts Making Stock Market Crash Forecasts usually know nothing (Nov 17)
1987 stock market crash anniversary discussions- nothing but rubbish (Oct 24)