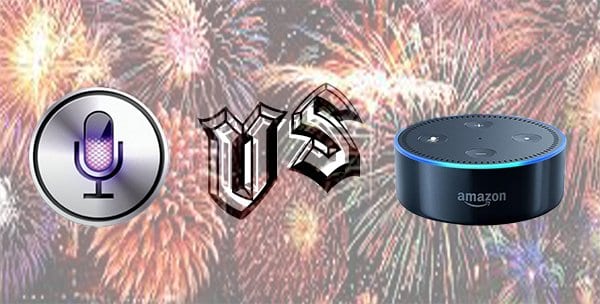 Editor: Johnathan Meyers | Tactical Investor
Siri Vs. Alexa The battle of the Giants
Google Assistant is undoubtedly the most well-rounded virtual assistant. It might have less flair than the other two (It cannot sing songs like Alexa, for example) but it is the most useful at the moment, especially in the India context. Not only does Google Assistant answer the most questions correctly, it is also more conversational and context-aware. With Alexa and Siri, it is very important to get the command just right in order to invoke the required response. Google Assistant in comparison, is very good at understanding natural language.
Alexa is the most customisable assistant of the bunch. Skills allow third-party applications to add a lot of functionality to Alexa. While Assistant offers similar feature expansion via actions, the quality and quantity of skills offered by Alexa is superior. That said, Alexa's core capabilities need spit and polish at the moment and it cannot be triggered by voice when set as the default assistant, something Microsoft's Cortana can do despite not being native to Google's mobile platform. Full story
Siri Vs. Alexa: Tom's Guide Views
In our final counts, Google Assistant and Alexa tied for the most total points, but Google narrowly edged out Alexa in the number of first-place finishes. Siri, meanwhile, landed in third place in both measurements, though it was only slightly behind on total points. Overall, all of the virtual assistants were more capable than in previous editions of our shootout, revealing improvements across the industry.
Each assistant received 3 points for first place in a category, 2 points for second and 1 point for third. Full Story
Siri Vs. Alexa- watch the video and tell us which one you think is better 
Enough of Siri Vs. Alexa; how about a video on a different topic 
Other topics of Interest
Fake news is nothing new-it was worse a century ago (March 20)
The scary Stock market crash that experts are overhyping (March 15)
Brexit Could Hit 30K U.K. Finance Jobs (Mar 13)
UK economy resilient at the end of 2016-manufacturing jumps (Mar 10)
7 Challenges Private Markets Face in 2017 (Mar 05)
Stock Market Crash 2017-reality or all Hype (Feb 28)
Three Charts illustrating Hated Stock Market Bull Still has legs (Dec 28)
Japanese Labour Problems being Solved by Robots (Dec 20)
Stock Market bull will go ballistic under Trump Administration (Dec 8)
Religious wars being used as a pretext to destroy currencies on Global basis (Dec 7)
Central Banks Prime Directive-Rob the Poor to Pay the Rich   (Dec 5)