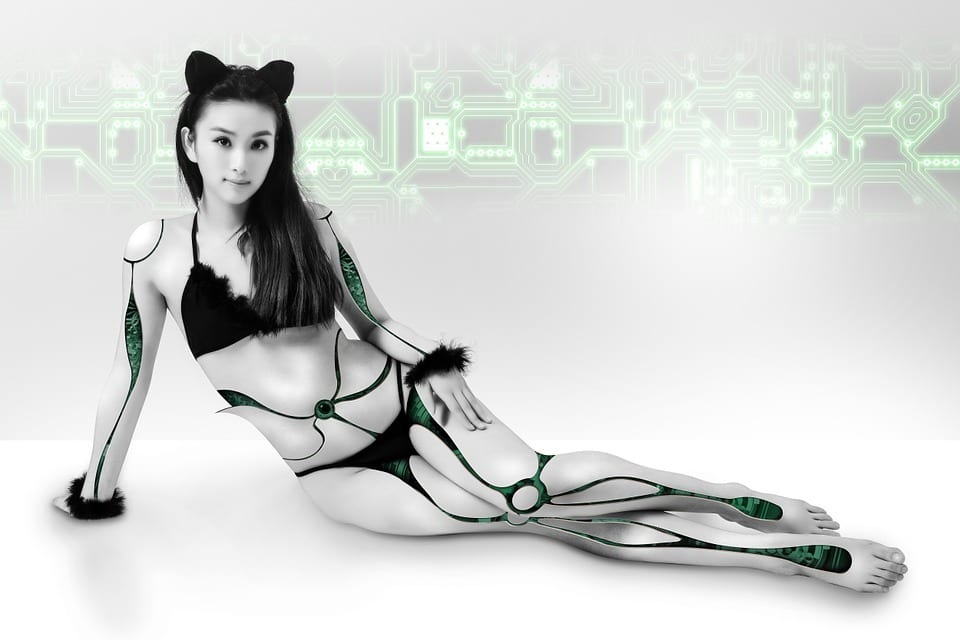 Editor: Philip Ragner | Tactical Investor
Having Sex With a Robot: Is This Trend Set to Explode
— who will soon get more action from robots than each other, experts predicted at a tech conference Monday.
The use of sex robots to push buttons between the sheets will be considered "socially normal" in 25 years, said experts at the International Congress of Love and Sex with Robotics in London, according to the UK Telegraph.
But the trend will ultimately be good for humanity, predicted Dr Trudy Barber, an expert on technology and sexual intercourse. It will bring more value to real human relationships — and getting laid the old-fashioned way, she said at the conference at the University of London.
"I think what will happen is that they will make real-time relationships more valuable and exciting," she said.

"It could be that we are so busy with our lives, we are so embedded in our technological narrative that the idea of engaging in long-distance sex and robot sex is actually a natural process in our evolutionary cycle," she said.
Sex robots such as Rocky or Roxxxy True Companion have already hit the market for $8,600 — and similar products are only getting cheaper and more likeable, the Telegraph reported. Some tech experts have warned that widespread use of robots in bed will breed a generation of teenagers who have no clue what real sex is all about. Adolescents risk losing their virginity to humanoids and growing up with unrealistic sexual expectations, experts have said. Full Story
Having sex with a robot sounds Creepy Right?
Well, the answer is wrong because the trend is gaining traction and more individuals are open to this idea than ever before.  This article sheds some light on this topic:
I was going to start this article about robots with a reference to Fritz Lang's Metropolis. But then I spoke to Blay Whitby, a philosopher concerned with the social impact of emerging technologies and the trivialisation of robots in the media – and I decided otherwise.
 Now it is estimated that realistic sex robots will become more common within a decade. There are currently four manufacturers making life-like robotic dolls worldwide, but experts predict that in coming decades they could become widespread, used not just as a fetish, but for sexual therapy and as companions for lonely, disabled or older people.
Take RealDoll. The California-based company is unveiling a $15,000 life-size, hyper-realistic, silicone sex doll. She can talk, blink, smile, regurgitate facts about your life – and, of course, have sex with you. Her name is Harmony and she is being hailed as the most significant development thus far in the $30 billion sex tech industry. Full Story
Having sex with a robot Could Become A Supernormal Stimuli
In her presentation at the AEPS symposium, Brandon made a strong case suggesting that sex robots are truly in development and on the way, perhaps in a decade or two.
Brandon pointed out several potential problems that may well come along with the robots for the ride. These problems all make sense when we think of our evolved relationship psychology:
Men, already disproportionately represented as consumers of pornography, will likely be over-represented as consumers of sex robots.
Within committed relationships, sexual interactions, which are apparently already on a nationwide decline, are likely to drop further.
Intimacy in relationships, which strongly maps onto both quantity and quality of sexual interactions within mateships, is likely to drop in quality as well.
The prevalence of marriage and birth rates may well see declining numbers.
Motivation for people to work on relationship problems within mateships will be naturally reduced.
In short, the advent of sex robot technology may well foreshadow, in many ways, the demise of intimate relationships in the modern world. Psychology Today
Other stories of Interest
The end of Factory Jobs-China building Fully Automated Factories  (Dec 20)
Chinas UnionPay surpasses Visa-become world's biggest credit card firm (Dec 18)
Central Bankers Weapon-Inflation Kills Middle Class-Here's the solution (Dec 2)
Serendipity-Fortune favours the Informed (Nov 23)
Pension Crisis intensifies-35K New York Teamsters Face pension cuts (Nov 15)
Timeline of How America Provoked Russia & More  (Sept 23)
Alternative View Points- Stories Mass Media Hides From You  (Sept 23)
Compelling news-Stories Mass Media will never let you hear (Sept 23)
Donald Trump would return the compliment to Putin (Sept 18)
Insanity prevails-Auto Loan Defaults Spike & Ford offers longer Financing (Sept 18)
It's not time to sell the DAX; in fact, it's time to buy  (Sept 17)