SNH (Senior Property Housing Trust)
It pays a high dividend of over 8%. It primarily invests in senior housing properties, so its business is relatively stable, unlike commodities-based companies, where the commodity price could soar to the moon or drop down into the pits of hell.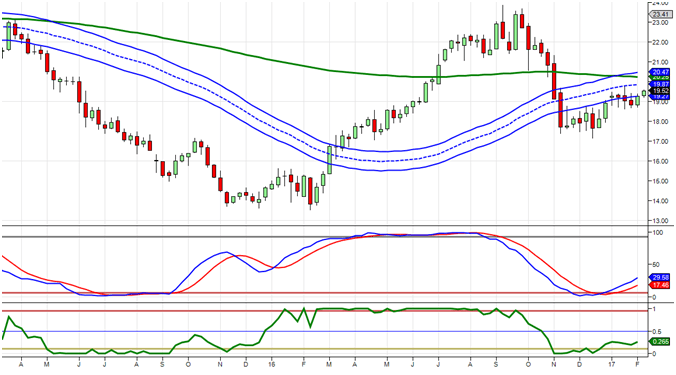 The weekly chart indicates the stock is oversold, and there is a good chance that the stock could trade to and past 24.00 before the MACD traded in the overbought ranges.
The monthly charts paint a different story, meaning Senior Property Housing Trust is not a long-term hold. It could be worth getting in now if you are willing to hold it for a few months and then bank profits.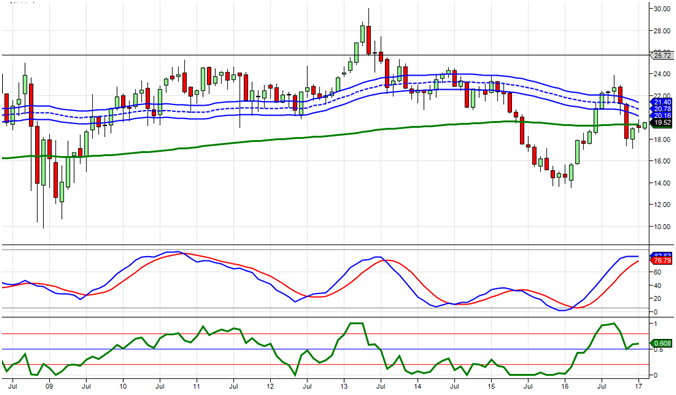 If you are not in a hurry, the safer route would be to wait for the stock to pull back. We can see that once the MACDs cross on the monthly charts, the store does shed quite a bit of weight. We expect the markets to pull back this year, and the withdrawal could be substantial.  It is possible that this stock could drop down to the 14 range again, at which point, not only would it make for a great buy, but the dividend would soar too. Patience has rewards; dividend players might be interested in putting this play on their list of stocks to monitor.
Other stories