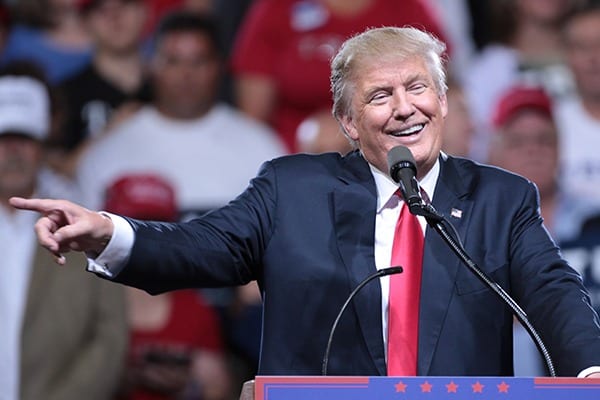 Editor: Vladimir Bajic | Tactical Investor
Trump wins debate
Before exploring this topic lets look at a very interesting article
Many individuals sit back and look wistfully at the 1st stage of the Gold Bull Market they missed.  It is interesting that people focus on what they lost but not what they might miss.  Since  Gold topped out in 2011, many sectors took off;  one could have deployed a portion of one's funds in any of these sectors and walked away with healthy gains. Instead, the classic Gold bug clung to Gold and let all these opportunities slide away.
Never live in regret, life is much too valuable for that.  There is always another bull market, why focus on one market only.  Many people fixate on the precious metals markets because many hard money experts continue to come out with gloom or doom scenarios. Never listen to anyone giving you a script that is painted with strokes of Panic. No one can function properly once he or she succumbs to panic; reason goes out the window, and nonsense takes over.  
There is a way that Gold bugs and hard money experts can have their cake and their pie, but that would entail a change in perspective. If you can do this then, the process is rather simple. We will provide these details shortly; please bear with us. Gold bugs and fiat money
Did Trump Win?
The video below will help you decide for yourself who the winner should be. We think Trump did a pretty good job as Clinton appeared to be a bit smug and polished, almost as if she had rehearsed her lines several times over. We are not stating Trump was a rock star, he just appeared to be more natural.
Other articles of interest:
Stock Market Earnings Recession Nothing to Fear-Market Still Trending higher (Oct 7)
Fed Directly limiting Market Downside Action-Expect Stock Market rally not Crash (Oct 6)
Dow theory no longer relevant-Better Alternative exists  (Sept 30)
Mass Psychology states Trump win Equals stock market buying opportunity (Sept 29)
Information warfare-brainwashing tricks Government Employs (Sept 28)
Nature created the masses to serve as cannon fodder (Sept 20)
Experts Sell Gilead Sciences-Sentiment Analysis states time to buy (Sept 20)
Gold Bugs: Use worthless Paper to buy Gold for next to free (Sept 13)
Forget Main Stream Media Unless You Love Losing (Sept 6)
Stock Markets & Economy rarely trend in Unison; master this pattern & profit (Sept 3)
Masses hoarding cash & ignoring the Stock Market (Aug 30)
Maestro Greenspan Thinks Rates will Rise Rapidly; dream on (Aug 30)
Crowd Psychology states Uranium Bear Market over (Aug 29)
Economic & psychological warfare Big Money's favourite Weapon (Aug 24)
What's making this stock Market bull So resilient? (Aug 22)
Violence Stupidity & religious intolerance will continue to soar (Aug 22)
Mass Media Turns Bullish: Stock Market Correction likely (Aug 19)