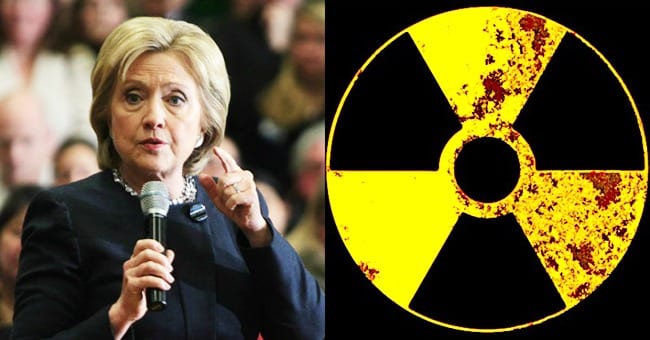 Editor: Draco Copper | Tactical Investor
We discovered that our readers loved the concept of us posting excerpts to other interesting articles. In keeping with that theme, we think you will find the following article to be of interest. We cover a wide array of topics as in today's world of finance everything is interrelated.  Crowd Psychology states that if you focus on only one topic it's like looking at the tree only and forgetting that it's part of the forest.
No one can claim to have mastered the markets fully and anyone that does lay claim to such a title should be avoided like the plague.   For example, after QE all the rules changed and many time-tested indicators simply ceased to work because the operating environment had changed forever. The markets were suddenly hit with a force that they had never been hit with before.  A fed that was determined to destroy any shred of free market forces left in the market.  This surprised everyone, and it even caught us off guard initially.  Many so-called experts refuse to accept that they made a mistake or could be wrong. Bull Markets Vs Bear Markets & Arrogance
Attorney General Jeff Sessions this week raised the possibility that a special counsel may be appointed to investigate potential wrongdoing by the Clinton Foundation, specifically suggestions that a U.S. government panel approved the sale of a large uranium firm to Russian interests in exchange for donations to the foundation.
The so-called Uranium One deal has been a focus of conservative media and President Donald Trump, who has repeatedly asked on Twitter why the DOJ is not actively investigating the matter.
Because uranium is considered an asset with national security implications, the 2010 sale to Rosatom was subject to approval by the Committee on Foreign Investment in the United States, an intragovernmental agency that includes input from the Departments of State, Treasury, Justice, Energy, Defense, Commerce and Homeland Security, as well as the Office of the U.S. Trade Representative.
Criticism of the Uranium One deal has circulated for weeks within conservative circles and has been dragged into the mainstream by Trump, who has called on the Justice Department to launch an investigation into the issue.
At a House Judiciary Committee hearing on Tuesday, Sessions pushed back on questioning about why the DOJ has not more aggressively pursued a Uranium One investigation, saying, "'Looks like' is not enough basis to appoint a special counsel." Read more
President Trump would prefer not to talk about special counsel Robert S. Mueller III's investigation into possible collusion between Russia and his successful presidential campaign. Efforts to dodge questions on that investigation tend to break down into a few different categories, including dismissal of the "fake news" organizations covering the investigation, tweetstorms about topics far afield from the probe and now another tactic: the "real" Russia story.
Here's where a possible conflict of interest entered the picture: "As the Russians gradually assumed control of Uranium One in three separate transactions from 2009 to 2013, Canadian records show, a flow of cash made its way to the Clinton Foundation," wrote the New York Times.
Russians gained control of 20 percent of U.S. uranium production capacity through the deal. In Trump's imprecise hands, however, the story took on a misleading and possibly mendacious aspect: "We had Hillary Clinton give Russia 20 percent of the uranium in our country. You know what uranium is, right? This thing called nuclear weapons, like lots of things, are done with uranium including some bad things," said Trump in a February news conference. Not true: The decision, again, was not Clinton's exclusive jurisdiction, as The Post's Fact Checker noted. Read more
Supporters of President Donald Trump have pushed back after the special prosecutor investigating Russia's meddling in the 2016 election indicted two top aides from the President's 2016 campaign, saying that the real shroud of scandal surrounds Hillary Clinton.
Just two days after a grand jury in Washington approved the first indictments stemming from Special Prosecutor Robert Mueller's investigation, Mr Trump tweeted about the "Uranium to Russia deal", and sympathetic news outlets circled the wagon with him and pointed outward at the woman who lost the 2016 election.
Uranium One is a 12-year-old company based in Toronto that is owned by the Rosatom Global Mining company, Russia's state-owned nuclear technology corporation. The company operates a uranium mine in Willow Creek, Wyoming.
Ms Clinton's State Department approved the sale of Uranium One to Rosatom in 2010, and Mr Trump latched onto the deal in 2016 to attack her and charge that her family's charitable foundation, the Clinton Foundation, had accepted $145 million in donations from Uranium One investors in exchange for the deal getting green lit – something the Clinton's have denied.
After the 2016 election, the issue largely fell to the wayside, presumably because Ms Clinton was a private citizen and not a public figure running for office. But, a recent report in The Hill found that the FBI had been investigating whether Russia was attempting to gain influence in the American nuclear industry. Read more
Other Stories of Interest
Is this the end for Bitcoin or is this a buying opportunity? (Jan 24)
Stock Market Insanity Trend is Gathering Momentum   (Jan 10)
Is value investing Dead   (Jan 9)
Irrational markets and Foolish Investor: perfect recipe for disaster   (Jan 5)
Stock market Crash Myths and Realities  (Jan 3)
Bull-Bear Markets & Arrogance   (Jan 1)
2017
Will The Stock Market Crash In 2018  (Dec 11)
Has US Dollar Finally Hit Bottom    (Dec 6)
BitCoin Has Done What Precious Metals Never Could  (Dec 4)
Experts Making Stock Market Crash Forecasts usually know nothing  (Nov 17)
1987 stock market crash anniversary discussions- nothing but rubbish ( Oct 24)