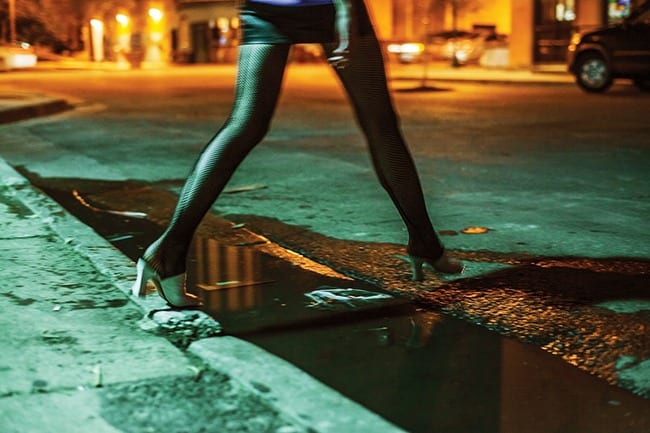 Editor: Philip Ragner | Tactical Investor
Legal sex workers
We cover multiple arrays of topics for one simple reason. The world is interconnected, and it is not only financial factors that drive the markets. Geopolitics is another major driving force behind the markets. Crowd Psychology dictates that if you focus on the tree, you will forget that the tree is part of a forest and in doing so you will miss the bigger picture.  Having the ability to cross analyse multiple factors with an open mind provides you with a much clearer picture of what to expect from the financial markets. On that note, we think you might find the following story of interest:
No one can claim to have mastered the markets fully and anyone that does lay claim to such a title should be avoided like the plague.   For example, after QE all the rules changed and many time-tested indicators simply ceased to work because the operating environment had changed forever.
The markets were suddenly hit with a force that they had never been hit with before.  A fed that was determined to destroy any shred of free-market forces left in the market.  This surprised everyone, and it even caught us off guard initially.  Many so-called experts refuse to accept that they made a mistake or could be wrong. Bull Markets Vs Bear Markets & Arrogance
Legal sex workers Holiday
"It's only rape when the check bounces." The quip was from a sex worker who knows a bit about sexual harassment. Thanks to Hollywood movies and other myth-making, the public gets many things wrong about sex work, including the name itself. Women in the field are not hookers, prostitutes, call girls or ladies of the night—they are sex workers because the sex they have is work.
Lately, the news is full of sexual harassment charges and admissions. But here is a group of women who cannot scream sexual harassment because their profession itself is consent. Women I interviewed tell stories about johns stealing the money they just paid, forcibly stealing services they have not paid for and hiding their buddies in the next room for a free gang bang. (They also talk about police sexual shakedowns.) Read more
Legal sex workers: No Christmas Holiday
Christmas Eve and New Year bring lots of customers, but the festive period also brings more raids than usual. And there's a marked difference between my new customers and those who have been loyal to me all year round.
I am a sex worker who operates from a flat in London. I have been working for five years, although for the past couple of years, I have been working on my own with a 'maid' for security.
I work over the Christmas period every year. I decorate the flat just like everyone else does with ornaments, lights and gifts stacked up underneath the tree. It's just like a normal flat that anyone could live in.
Christmas Eve is the busiest day for me during the festive season – although a lot of people come to me drunk after leaving parties, many of whom I refuse. But then, on the other hand, there are the people I already know – lovely and generous people – who come to visit around Christmas time. They even bring me presents.
I actually receive lots of gifts from clients, as well as people who I work with. My neighbours send me Christmas cards and they know what my job is. You might find that strange, but we have a good relationship with each other. They let me get on with it, and during the rest of the year, they keep their heads down and give me a polite nod in the hallway. Read more
Legal sex workers campaigning against Sex Trade
I have been campaigning against the global sex trade for over 20 years. I have spent time in legal or semi-legal brothels in Australia, Germany, the Netherlands, New Zealand and Nevada.
I have also visited red-light districts in many developing world countries, including South Africa and Asia where the same well-meaning but misplaced liberalism has led local authorities to decriminalise prostitution.
In all these places, just as in Holbeck in Leeds, deregulation has not only failed on its own terms, condemning the majority of women involved to lives of appalling physical and mental degradation, but it has led to a surge in demand and greatly aggravated the problem.
In the worst instances, now evident in Europe and much of the developing world, it has led to a boom in the trafficking of young women and girls. Read more
Other Articles of Interest
Stock Market Insanity Trend is Gathering Momentum   (Jan 10)
Is value investing Dead   (Jan 9)
Irrational markets and Foolish Investor: perfect recipe for disaster   (Jan 5)
Stock market Crash Myths and Realities  (Jan 3)
Bull-Bear Markets & Arrogance   (Jan 1)
Will The Stock Market Crash In 2018  (Dec 11)
Has US Dollar Finally Hit Bottom    (Dec 6)
BitCoin Has Done What Precious Metals Never Could  (Dec 4)
Experts Making Stock Market Crash Forecasts usually know nothing  (Nov 17)
1987 stock market crash anniversary discussions- nothing but rubbish ( Oct 24)
Dow 22K Predicted In July 2017; Next Target Dow 30k? (Oct 15)
Anxiety and Greed Index Don't Support Stock Market Crash  (Oct 14)
Fed States Inflation is not an issue?  (Oct 13)
Is Bitcoin a Bubble or Good Investment?  (Oct 9)