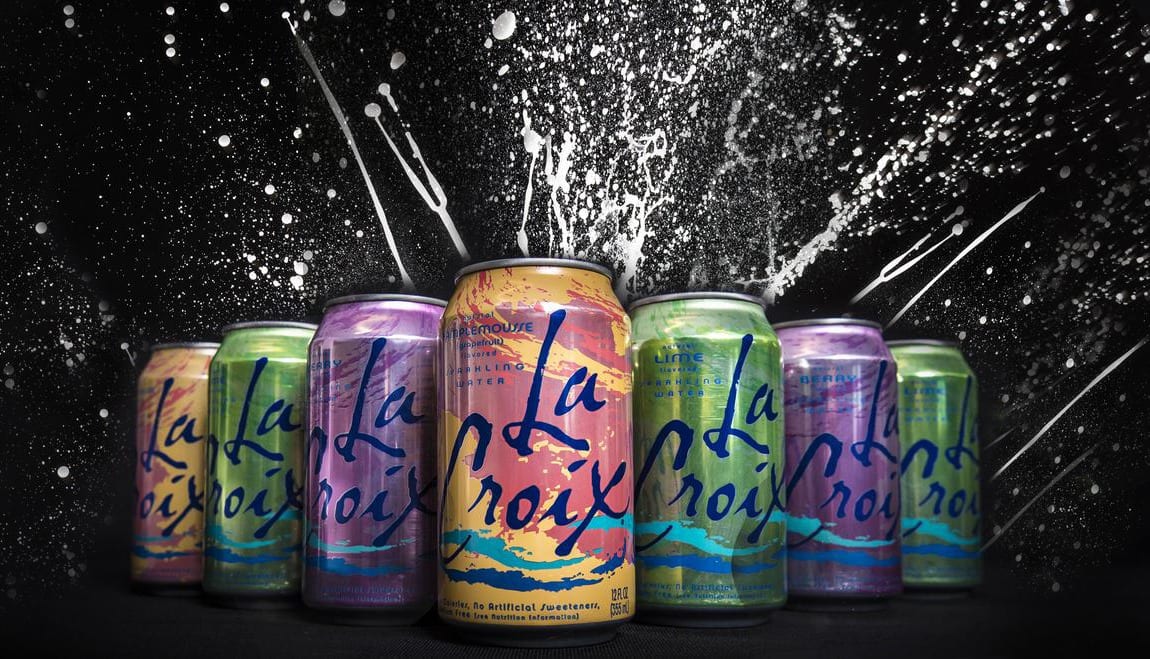 National Beverage Corp: To buy or not to
The current downside action is due to a lawsuit filed against the company alleging that they lied about their drink's ingredients. However, management has claimed that the allegations are baseless.
LaCroix has rebutted claims in a class-action lawsuit that its sparkling water, marketed as "100% natural" and "innocent," contains a cockroach insecticide ingredient. The company took to social media to refute the allegations, stating that its flavours were derived from natural essence oils from the fruit used in each flavour. The company also asserted that all essences contained in LaCroix were certified by its suppliers to be 100% natural. Full Story
So, unless company officials lie through their teeth, the current pullback should prove to be a buying opportunity;  our indicators are trading either in the oversold to insanely oversold ranges.  The RSI is trending upwards, so the downside should be limited from here, and the MACDs are close to experiencing a bullish crossover.
Technical Analysis Outlook
The chart pattern still looks strong, so from a technical analysis point, this current pullback could prove to be a buying opportunity.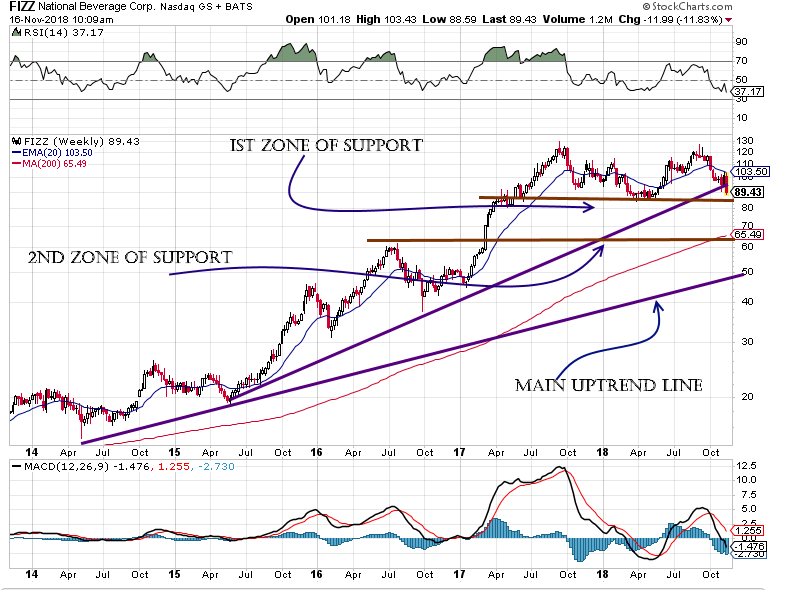 There is a relatively strong support zone in the 88-90 ranges. A weekly close below this level could then take it as low as 65.00, a zone offering a much more robust support level. At this level, it would make for an excellent buy, and if it happens to test the main uptrend line, it will become a screaming buy.
Other Articles of Interest
A clear illustration of why we often refer to experts as jackasses  (Nov 15)
Stock Market Bull 2018 Doldrums; is the Bear Ready to Growl (Oct 28)
The Ideal time to Buy Stocks is when the Masses are Panicking (Oct 27)
Trade is not that Important to America as it's a closed Economy  (Aug 3)
US dollar index chart Bullish: Dollar Expected to trend higher in 2018  (Aug 2)