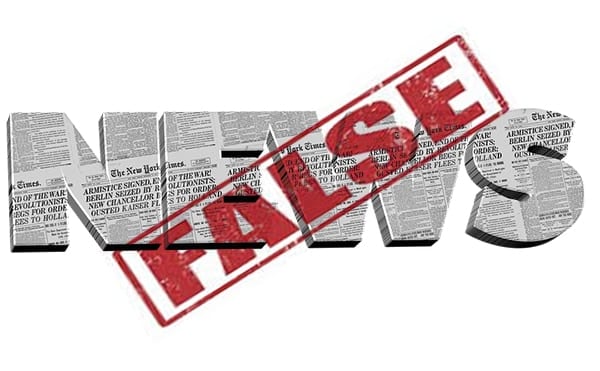 Ayatollah's Propaganda
Its views on America do not chime with those of Egypt's state media, which celebrate Donald Trump's warm relations with Cairo. In one recent article, Nile Net Online derided the American president as a "low-level theatre actor" who "turned America into a laughing stock" after he attacked Iran in a speech at the United Nations.
Until recently, Nile Net Online had more than 115,000 page-followers across Facebook, Twitter and Instagram. But its contact telephone numbers, including one listed as 0123456789, don't work. A Facebook map showing its location dropped a pin onto the middle of the street, rather than any building. And regulars at the square, including a newspaper stallholder and a policeman, say they have never heard of the website.
The reason: Nile Net Online is part of an influence operation based in Tehran. Full Story
Ayatollah's Propaganda Vs Western Modern Day Propaganda
Modern propaganda uses all the media available to spread its message, including press, radio, television, film, computers, fax machines, posters, meetings, door-to-door canvassing, handbills, buttons, billboards, speeches, flags, street names, monuments, coins, stamps, books, plays, comic strips, poetry, music, sporting events, cultural events, company reports, libraries, and awards and prizes. It is most likely that some of these media uses are surprising, but that only serves to show how easy it is to not even recognize propaganda as such. For the purpose of our paper, we will focus on mainly the usage of the press in their tactics of shaping people's opinions. The press (newspapers and magazines) is important because the most current news and issues are spread every day through them. The Dune effect is a term we coined–after the movie Dune–which explains that those who control and have access to media have access to and potential control of public opinion.
Indeed, propaganda is so powerful because everyone is susceptible to it. This is true as explained by Robert Cialdini, an expert in influence because people exist in a rapidly moving and complex world. In order to deal with it, we need shortcuts. We cannot be expected to recognize and analyze all the aspects in each person, event, and situation we encounter in even one day. We do not have the time, energy, or capacity to process the information; and instead, we must very often use our stereotypes, our rules of thumb, to classify things according to a few key features and then to respond without thinking when one or another of these trigger feature is present (Cialdini 6). While this makes people highly susceptible to a propagandist who understands persuasion, in general, it is the most efficient form of behaving, and in other cases, it is simply necessary. Additionally, propaganda includes the reinforcement of societal myths and stereotypes that are so deeply embedded within a culture that it is often difficult to recognize the message as propaganda.
For example, I just used a persuasive technique that propagandist use all the time by introducing Cialdini as an expert. The heuristic this follows is the obedience to authority and is a rule that when someone credible and in this case by the title of an expert, a person will automatically believe the information to be correct. "Titles are simultaneously the most difficult and the easiest symbols of authority to acquire. To earn a title normally takes years of work and achievement. Yet, it is possible for somebody who has put in none of this effort to adopt the mere label and receive an automatic difference" Cialdini 181). After all, what really makes Cialdini an expert? Full Story
Other stories of Interest
Gold Market Finally ready to breakout? Possibly it's putting in a very interesting pattern  (Jan 30, 2017)
Stock Market Bull destined to charge higher or is it time to bail out  (Jan 13, 2017)
Feds Interest Rate stance equates to Rubbish-Economic recovery is illusory  (Dec 24)
Stock Market Bulls, Stock Market fools-Market Crash next or is this just an Illusion  (Dec 21)
Trump Effect Rally-Useless Dow Theory and Stock Market Crash  (Dec 17)
Gold fools-dollar bulls and the long-term outlook for both Markets (Dec 9)
Inflation the Silent Killer Tax that's destroying Middle-Class America (Dec 5)
Dominant Stock Market Trends under President Trump (Nov 22)
Bears State Crude Oil Destined to Crash-Utter Rubbish (Nov 18)
50 Trillion in Cash illustrates Mass Anxiety-Dow Industrials will soar not Crash  (Nov 16)
Trump's victory Does not Sink Global Markets Proving Experts are Jackasses (Nov 10)
Trump-The New Stock Market vix Factor (Nov 6)
Ayatollah's Propaganda: Iran's President is just a puppet