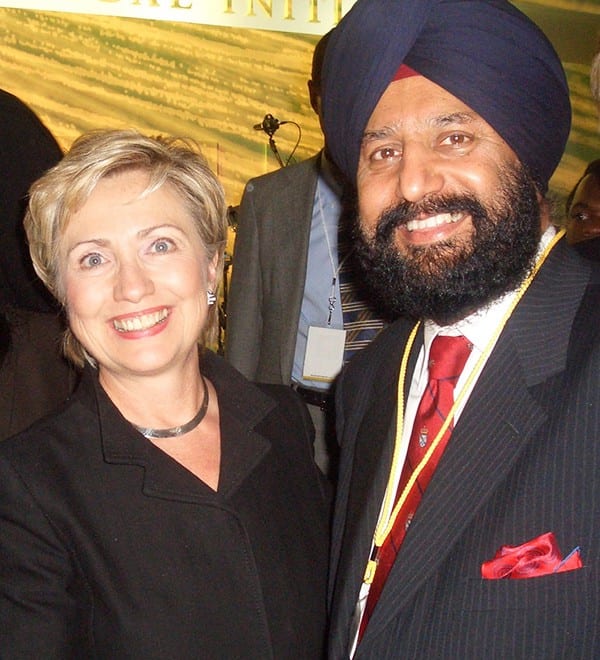 Editor: Draco Copper| Tactical Investor
  Ignominious End To Clinton Global Initiative's
The CGI is a program of the Clinton Foundation, centered around an annual meeting described as"the networking event of choice for corporations, nonprofits, nongovernmental organizations and wealthy philanthropists." Before the election, when Hillary Clinton's victory in the presidential race appeared likely, the Clinton Foundation declared that it would wind down the initiative no matter how the election turned out.
But after the election, some of the foundation's donors acted as if the causes CGI supported were no longer worthy. The Australian government said it did not intend to continue its donations to the Clinton Foundation; it had given $88 million over ten years. After dramatically increasing its yearly donation in 2014 and 2015, the government of Norway chose to reduce its donation by 87 per cent after the election.
In a 2011 memo to Bill Clinton, Chelsea Clinton, John Podesta, and other members of the foundation's board, the ex-president's longtime aide Doug Band attempted to "clarify my activities on behalf of the President — both on behalf of non-profit Foundation activities and the management of the his [sic] for-profit business opportunities." Band's firm, Teneo, had consulted and raised money for the Clinton Foundation while simultaneously securing lucrative speaking and consulting gigs for the former president:
With respect to business deals for his advisory services, Justin and I found, developed and brought to President Clinton multiple arrangements for him to accept or reject. Of his current 4 arrangements, we secured all of them; and, we have helped manage and maintain all of his for-profit business relationships for the past 11 years. Since 2001, President Clinton's business arrangements have yielded more than $30 million for him personally, with $66 million to be paid out over the next nine years should he choose to continue with the current engagements.
Band and his colleagues called up wealthy individuals and institutions — all of whom would have a strong incentive to be on good terms with Hillary Clinton, the likely future president — they sought financial help for the foundation and lucrative work for Bill Clinton. The line between charitable giving and the Clintons' personal enrichment was exceptionally blurry, and those involved knew it. Full Story
Clinton Global Initiative Closing Down
After announcing back in September that CGI would lay off a number of staff members but remain open, the Clinton Foundation notified New York City last week that the CGI office was closing and its 22 staffers were to be laid off.
"As soon as Clinton lost the election, many of the criticisms directed toward the Clinton Foundation were reaffirmed. Foreign governments began pulling out of annual donations, signaling the organization's clout was predicated on donor access to the Clintons, rather than its philanthropic work."
Moreover, the decision of the Clinton Foundation to close the initiative now, after having originally suggested in September that it would remain open, only seems to confirm that CGI's central function was influence peddling. No President Clinton, no need for the CGI — even at reduced capacity.  Full Story
Other articles of interest
Stock Market Bull destined to charge higher or is it time to bail out  (Jan 13, 2017)
Feds Interest Rate stance equates to Rubbish-Economic recovery is illusory  (Dec 24)
Stock Market Bulls, Stock Market fools-Market Crash next or is this just an Illusion  (Dec 21)
Trump Effect Rally-Useless Dow Theory and Stock Market Crash  (Dec 17)
Gold fools-dollar bulls and the long-term outlook for both Markets (Dec 9)
Inflation the Silent Killer Tax that's destroying Middle-Class America (Dec 5)
Dominant Stock Market Trends under President Trump (Nov 22)
Bears State Crude Oil Destined to Crash-Utter Rubbish (Nov 18)
50 Trillion in Cash illustrates Mass Anxiety-Dow Industrials will soar not Crash  (Nov 16)
Trump's victory Does not Sink Global Markets Proving Experts are Jackasses (Nov 10)
Trump-The New Stock Market vix Factor (Nov 6)
Crude Oil Market-Higher prices or Market Crash (Oct 28)
American's fear the Stock Market-Understanding Market Sentiment key to winning  (Oct 24)