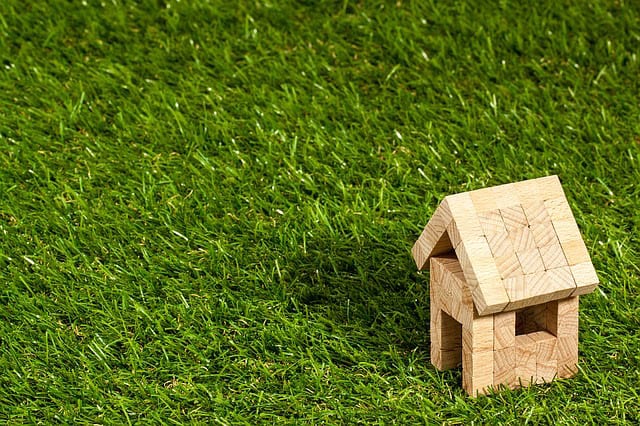 Editor: Vladimir Bajic | Tactical Investor
FHA Implements Mortgage Forgiveness Program
As a result of the massive surge in unemployment due to the Coronavirus pandemic, HUD is coming out with a new mortgage forgiveness program.
Effective immediately for borrowers with a financial hardship that makes them unable to pay their mortgage due to the COVID-19 National Emergency, mortgage servicers must extend deferred or reduced mortgage payment options – called forbearance – for up to six months, and must provide an additional six months of forbearance if requested by the borrower," HUD and the FHA said Thursday.
The payment relief options are part of the Coronavirus Aid, Relief, and Economic Security Act, which President Donald Trump signed into law on March 27, 2020. The CARES Act dictates that borrowers with federally backed mortgages can receive as many as 12 months of forbearance.
"In addition to special COVID-19 forbearance, FHA also implemented today the COVID-19 National Emergency Partial Claim, an option to be used by servicers when the COVID-19 forbearance period ends," the FHA said. Full story
Random Article of the week
If you look at history going all the way back to the Tulip bubble one theme rings out loudly; the experts always claim to know exactly when the market is going to crash. Interestingly these same jackasses had no idea as to when the market would take off, but suddenly they have become experts regarding when the stock market should and must crash. Hidden in this rhetoric is a hidden theme that the masses in most cases fail to spot otherwise, these snake oil salesman would have been out of business long ago; these chaps were wrong so many times that had you listened to them you would have bankrupted yourself several times over.
It would make more sense to have a frank conversation about investing and Stock market crashes, then hit the panic button. Fear and misery love company, so this is the favourite question of those individuals who love to live in a world where negativity is the order of the day. If you live in the "if world", you will miss all that is taking place around you and that includes opportunity.
If experts could predict the exact time markets would crash, they would not be telling you; they would be busy playing the markets and making a fortune. Because they can't predict anything other than the fact that you will buy their crap, they come on TV and spout out the same crap over and over again, hoping by some miracle they will be right once, so that they can use that one event to advertise their heightened powers of prediction.   This excerpt from an article we penned clearly reveals our take on experts. What happens if the stock market crashes
Other Stories of Interest:
Investor Anxiety; Rocket Fuel for Unloved Stock Market Bull (Aug 6)
Most Unloved Stock Market Bull Destined To Roar Higher (Aug 5)
Student Debt Crisis Overblown & Due to Stupidity  (Aug 4)
Despite Investor Angst Most hated stock market keeps trending higher (July 30)
False Information, Mass Psychology & this Hated Stock Market Bull (July 29)
Zero Percent Mortgage Debuts setting next stage for Stock Market Bull  (July 27)
Long Term Stock Market Bears Always Lose  (July 27)
Information overkill & trading markets utilising Mass Psychology  (July 27)
Simple Common Sense Fix Ends Student Debt Problem (July 27)
Tactical Investor Anxiety Index; Best Market Sentiment Gauge  (July 26)
Brexit Hidden Theme Continuation of Currency War Game (July 26)
Stock Market Bears Smashed Jan & Feb 2016 as Predicted (July 25)
Another reason this bull market will not buckle soon (July 22)