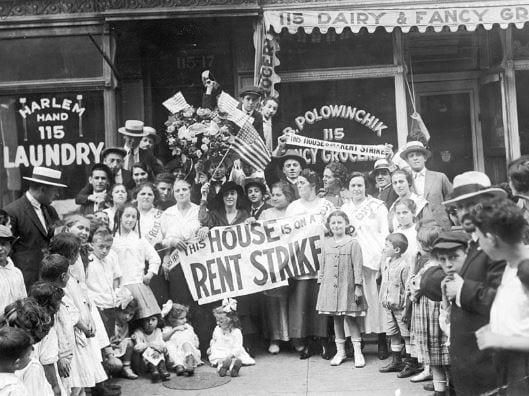 Renting vs Owning:
Before we continue to the main story, you might find this article worthy of your time; here is a small excerpt to wet your appetite
We are still not convinced that Gold is fully out of the woods.  Peter Schiff is busy telling everyone that it was a bad idea to have sold Gold in 2011 and that it would $2,000 by 2009 and $5000 by 2013.  We beg to differ for the trend indicates otherwise, and so does the price of Gold;  Gold never traded to $2000, let alone $5000 in the stated time frames.   
He is coming out with scary scenarios though they are not as grandiose as James Sinclair's scenario that calls for Gold to move to $50,000 an ounce. Even, when we dream we find it hard to envision such a price, so it is interesting that he can come up with such targets without being under the influence of some strong medicine.  This is nothing but fear-mongering, and the markets are ruthless to those who are driven by fear or euphoria.  Gold Bugs think & stop listening to Fear mongers 
Renting vs Owning: The real issue is qualifying for a mortgage
Soaring rents are affecting people worldwide and not only in America.  The situation is going from bad to worse in Africa and appears to be almost out of control in London, England. Making matters worse in the U.S is the difficulty most home buyers face in getting approved for a mortgage.
Prior to the crisis, all one had to do was simply scratch their name on the signature line and put down an income they needed in order to get approved for the loan as nothing was verified. However, from checking nothing, the banks have decided to check everything and this has effectively made it impossible for a  large swath of the population to own a home.
The video below illustrates how bad things are in England and with the immigrant crisis set to worsen in the years to come, there appears to be no light at the end of the tunnel for those hoping for lower rental.  The housing crisis will continue to worsen.
Renting vs Owning a home: Is It better to rent
Fast-rising home prices and higher mortgage rates have shifted the calculation to rent. The monthly costs of buying and owning a home that you occupy are up 14 percent over the past year, more than three times the annual increase in rent rates nationally, according to realtor.com. Rents are up just 4 percent. The number of local housing markets where it is cheaper to rent than buy is growing by the day.

"Even setting aside big upfront expenses like a down payment, rising month-by-month costs are likely keeping many people from purchasing," said Danielle Hale, chief economist at realtor.com. "Today only 41 per cent of people live in a county where the median-income family can afford to buy a home at the median list price, and affordability declined significantly over the past year."

Home prices fell dramatically after the financial crisis and the subprime mortgage crash. Millions of homes went into foreclosure and were sold off at bargain-basement prices. Home values finally bottomed out in 2012 and then began to take off. In the last three years, the gains accelerated dramatically, and now homes in most of the nation are worth more than they were at the inflated peak of the housing boom in 2006. CNBC
Families Face a Growing Rent Burden
Nearly 43 million U.S. households rented their homes in 2016, including about 9 million households that were formed over the preceding decade, according to the Harvard Joint Center for Housing Studies. Demand for rental properties has increased across age and socio-economic groups since 2008. Recent research indicates that although some of those increases can be explained by population shifts, a significant portion is the result of declines in homeownership since the Great Recession.
In 2015, 38 per cent of all "renter households" were rent burdened, an increase of about 19 per cent from 2001.
The share of renter households that were severely rent-burdened—spending 50 per cent or more of monthly income on rent—increased by 42 per cent between 2001 and 2015, to 17 per cent.
In 2015, 46 per cent of African-American-led renter households were rent burdened, compared with 34 per cent of white households.
Senior-headed renter households are more likely than those headed by people in other age groups to be rent-burdened.
Rent-burdened families are also financially insecure in many other ways:

Nearly two-thirds (64 per cent) had less than $400 cash in the bank; most (84 per cent) of such households are African-American-headed.
Half had less than $10 in savings across various liquid accounts, while half of the homeowners had more than $7,000. Pewtrust
Cost Of Housing Hitting families hard
In just two generations, homeownership in the United States has improved by 20 percentage points, according to US Census data. But young people now are struggling to afford the same homes their parents could afford at their age. In cities such as San Francisco and New York, a consistent 2.5% annual appreciation above inflation in housing prices and rents has resulted in a quadrupling of housing costs since 1950 and homelessness rates not seen since the Great Depression.
The median home price in 1950, was 2.2 times the average yearly income. In 2013, a few years after the worst housing market crash in a century, median home prices had already risen to 3.7 times the average income. Largely, this inflexible cost has been paid for with greater private debt. Between 1949 and 2018, mortgage debt as a percentage of GDP grew from 15% to 80%.   weforum.org
Other articles of interest:
College Graduates drowning in debt refuse to give up luxuries (May 1)
China launches civilized tourist program (April 29)
Alibaba poised for Strong growth & continued success (April 28)
Innovations Key Growth driver for China's new economy States Brookings (April 26)
China-Pakistan Economic Corridor moving forward (April 24)
Cooperation essential for Nuclear Security (April 23)
China takes a pragmatic approach to Green Energy (April 22)
Report by CSIS on China Belt & Road worthless (April 20)